Description
Once in a while, it's good to put down your wireframes and stylesheets, step back, and consider what's next.
What might design work—and the designed world—look like in 10, 20 or 50 years? What role will we have in shaping that world? And when we look back at the impact of UX, will it be with pride or regret?
We've asked six brilliant thought leaders—each from very different corners of the UX world—to consider the future. Steve Krug, Jesse James Garrett, Nathan Shedroff, Abby Covert, Andy Polaine, and Margot Bloomstein will take you back and forth in time. They'll inspire you to design for the future, and to design the future itself.
Though the conference took place November 5, 2014, you can still benefit from accessing the event's recordings
---
Design to the Power of Ten
From a single interaction to world peace, what are the limits of design?
A poorly designed touchpoint can make or break a service. Shifts in society, technology or politics can open up or close down entire industries. As designers tackle an ever-broader range of problems and projects, the complexity needing to be tackled increases by orders of magnitude.
Much like the famous 1968 Eames' film, The Powers of Ten, designers need to be able to switch back and forth between different levels of magnitude. The boundaries between these levels will be the most interesting future areas for designers to work in, but also potentially dangerous. They represent not only interfaces between products and services, but also systems, cultures, countries, beliefs.
What are the impacts of designing at different levels or of ignoring the surrounding levels? Andy Polaine, co-author of Service Design: From Insight to Implementation, will explain how design teams can move up, down and across layers and levels to understand complexity and project scope. Using examples from single interactions to global security, Andy will explain the implications of designing at each level and the opportunities and challenges service designers will face in the future.
A World Made of Information
Not too far into the distant future, everything from our current existence that can be digitized will have been. Every traditional organizational model will have been tested to the ends of its limits. Every business, organization and individual will be expected to keep up with the wave of change that information will have inflicted. No one will have escaped.
Structures that make complex ecosystems more understandable will become even more necessary to combat dis/misinformation and create social momentum. We will slowly and methodically have to reinvent every single policy, process and tool across every community, industry and medium to deal with our new digital reality.
To do this responsibly, we will learn and expand the use of an ever growing and changing set of concepts and principles called information architecture. We will use the practice of IA to cut through a minefield of change and consequence. We will use IA to pour understanding, clarity and consensus like concrete to be built upon. We will create a truly new world. A world made of information.
In this talk Abby Covert will discuss how we can best architect information for this new world. She will also provide a critique of similar concepts that were prominently used in recent past.
What if it turns out Steve Jobs wasn't an alien?
Steve Krug has always tried to make it clear that he's no authority on what's going to happen next. For instance, as far back as 2000 in the first edition of Don't Make Me Think he wrote (in the list of things you wouldn't find in the book):
"Predictions for the future of the Web. Your guess is as good as mine. The only thing I'm sure of is that (a) most of the predictions I hear are almost certainly wrong, and (b) the things that will turn out to be important will come as a surprise, even though in hindsight they'll seem perfectly obvious."
In spite of this, Steve will suspend his disbelief and ruminate about where UX might be headed (what kind of input channels will be most useful when fleeing zombies, for instance), and what the possible futures suggest we might want to start doing/learning now so we're ready. (Well, as ready as we can be.)
Interaction Design Lessons Literally From the Future
How will we communicate with each other, over multiple devices and media, as technology advances? How will we work post-Siri? Will we literally fall in love with our technology? Will we plug-in directly and work more efficiently?
The future is constantly unfolding, both for technology and society. Yet, we have many visions of the many possible futures being constructed that are surprisingly deep and more than mere glimpses. Some designers are already tackling yet-to-come challenges in interaction design and these offer us not only insight into where things could go but lessons we can use today, in our very real work.
Nathan Shedroff, co-author of Rosenfeld Media's Make It So, will illuminate some of the best lessons found from seven-year-plus year exploration into SciFi interfaces and their impact on interaction today.
Democratized Publishing: Expanding our Expectations of 'Everyone'
Content strategy both champions and makes possible the idea that "everyone is a publisher." New platforms and approaches to collaboration let us reframe the conversation beyond traditional book publishing. But with challenges to net neutrality and inconsistent network connectivity in the developing world, do we need to limit our definition of "everyone" to just the white and wealthy world and the more cutting-edge businesses it spawns?
Maybe that's the case today, but today is the mirror of realism. The future is the undefined outcome of optimism—and we have many reasons to be optimistic.
Looking at emerging examples from modern business culture, Silicon Valley investment strategies, and communication trends beyond the United States, Margot Bloomstein will map out challenges and opportunities for publishing in the coming decades. The author of Content Strategy at Work: Real-World Stories to Strengthen Every Interactive Project, Bloomstein will explore how content strategy will work in the future to aid the changing face of publishing. Who will practice it? Will power align with technology, quality, perspective, or a combination of all three? And how will we define "publishing," anyhow?
UX: The First 50 Years
Of course, some would argue that UX is as old as humanity itself. But as a discrete field, it's still very new. Let's take a trip into the future, in which we'll all be retired on tropical islands and a new generation is carrying the field forward. As practitioners new and old look back on the first 50 years of UX, what will they say about how the practice and the industry has evolved? If we extrapolate from current trends in our work, where will that take us? What advances will we have made, and what opportunities will we have missed along the way?
Jesse James Garrett, Adaptive Path co-founder and author of The Elements of User Experience, will look at the big picture of where we're all headed, touching on the risks and rewards that may come along the way.
---
Why Attend a Virtual Conference?
You should attend UX Futures because:
A virtual conference means no travel hassle!

Bring the experts live to your desktop!

Time spent on the road is better spent instead in the office or with family, friends!

You can watch the recordings whenever you want!
---
How It Works
Technical Specifications: to attend UX Futures, you will need a modern web browser and a recent version of the Adobe Flash Player. Follow this link to run our system diagnostic (opens in a new window). It will let you know right away which plug-ins, if any, you will need to update before the event.
---
Organizers
Rosenfeld Media brings you the best expertise in user experience design in the formats you need: books, public workshops, training, and consulting.
Environments for Humans brings the experts to your desktop to go beyond Google searches and out-of-date tutorials. Each Summit is chock-full of focused, current content that is highly relevant to today's Web Designers and Developers. Attendees can participate in live chat with each other and with the presenters—all you need is a computer and an internet connection to attend.
---
Sponsors
Gold Sponsor

Silver Sponsors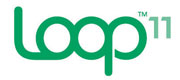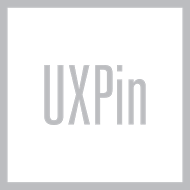 Media Sponsor

Ambassador Sponsors:
REI, Seattle, WA
IxDA Bloomington, IN
Co-Sponsored with the Process Experience Group
Charlotte User Experience Meetup, Charlotte, NC
Co-Sponsored with Cardinal Solutions
Sioux Falls Content + Design Meetup, Sioux Falls, IA
Co-Sponsored with Blend Interactive and the Now What Conference
RichmondUX, Richmond, VA
IxDA Vancouver, BC, Canada
Hosted/Co-sponsored by Global Mechanic