Description
All alumni, parents, and friends are invited to join the UVA Club of Washington, DC for a Book and Supper Club at Jaleo! The Service Committee is combining two of our popular UVA Club traditions– book club and supper club – to launch Activist Lit, a supper club dedicated to reading about and discuss social issues. Each meeting, we'll focus on one issue and highlight an organization that is making a difference.

Our inaugural supper club will center on humanitarian, Jose Andres' book, "We Fed an Island," and will take place at Andres' restaurant Jaleo in Crystal City. Andres' book delves into the true story of how a group of chefs fed hundreds of thousands of hungry Americans after Hurricane Maria.
Hear Andres' presentation at the National Book Festival here: (https://www.youtube.com/watch?v=k_eVQg6Y1Ok).
We are hosting the event on World Food Day when 10% of the restaurant's proceeds will be donated to World Central Kitchen (https://wck.org/). Andres' NGO (Non-Governmental Organization) is dedicated to providing quality, chef-prepared, meals to those in need. To date, they have served over 4.8 million meals to victims of natural disasters around the world.

Pre-registration is required for this event, and registration closes at the end of the day on Monday, October 14th. Space is limited, so please sign up as soon as possible!
Parking/Transportation:
The nearest metro station is Crystal City Metro stop on the Yellow/Blue line. Free parking is available in the Crystal City garages.
Pricing:
$40 ticket includes:
-A four-course meal of tapas (including tax and gratuity)
-Iced tea and coffee (Guests will be able to purchase any additional drinks/alcohol on separate tabs)
For special dietary needs or restrictions, please email us at uvaservice@dchoos.org
If you don't have an opportunity to read or finish the book, we still look forward to breaking bread with you on World Food Day!
For more information on this event, please contact Katrina Foelsche at katrinafoelsche@gmail.com.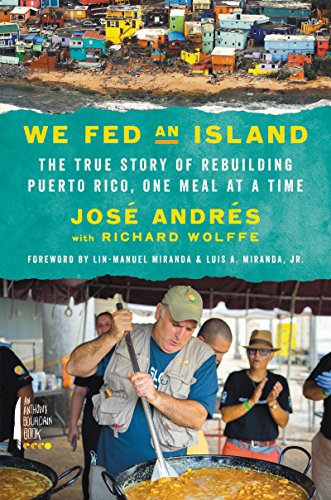 This event is #open to all alumni, parents, and friends. #BookClub