Description
Utah State Treasurer David Damschen invites you to join public finance professionals from across the state for a day of professional development.
The municipal bond market is changing due to a much-expanded regulatory framework, the effects of federal tax reform, and other factors.
Learn how these changes in the municipal bond market may affect your organization.
Topics include:
MSRB Rules: Essentials for Issuers;

Post Issuance Compliance;

EMMA Enhancements;

Implications of Federal Tax Reform and Alternatives to Advance Refunding;

And more.
No Cost | Lunch Provided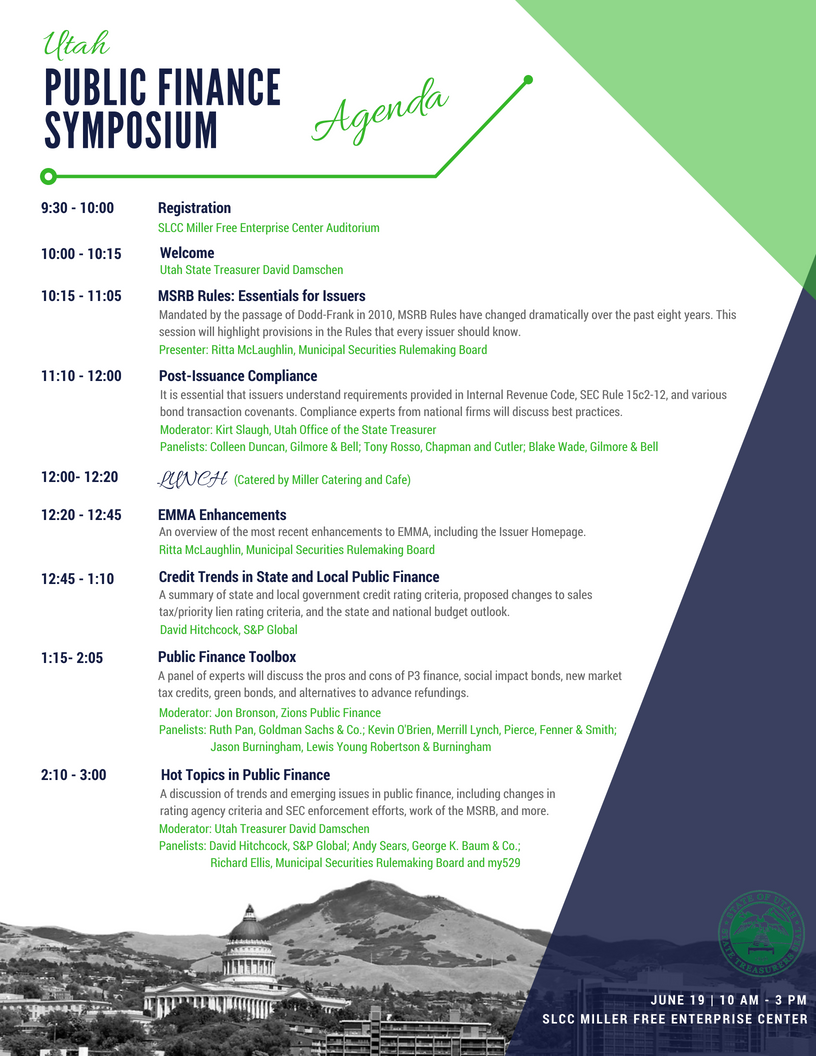 Thanks to our Diamond Sponsors: