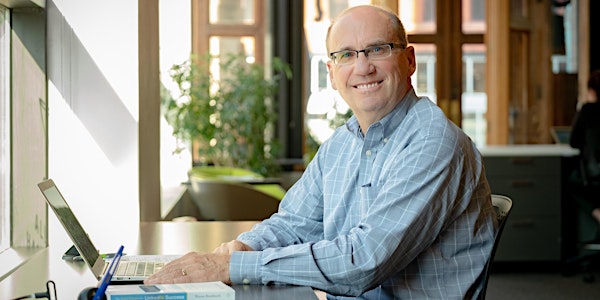 Using Advanced LinkedIn Strategies to Up Your Job Search Game (Zoom Event)
Refund policy
Contact the organizer to request a refund.
Eventbrite's fee is nonrefundable.
Get ready to learn how LinkedIn can help you get a leg up on other job applicants and land the job of your dreams
About this event
Using Advanced LinkedIn Strategies to Up Your Job Search Game
Get noticed. Get past the gatekeeper. Get hired.
**Registered participants will receive a recording of this session.
LinkedIn is the #1 search tool used today by both job seekers and employers alike.
But are you doing the right things on LinkedIn to entice hiring managers and recruiters to reach out to you with lucrative new opportunities or are you wondering why no one seems interested in you?
If your LinkedIn profile needs a makeover and your job search strategy could use a boost, join me for this webinar and learn simple tips and shortcuts to:
Create a winning profile that will have recruiters and hiring managers knocking on your door
Get your LinkedIn profile found first
Uncover hidden information that will improve your chances of getting the job
Get a leg up on other candidates by connecting with insiders at your target companies
Tap into your connections for help in landing the perfect job
Effectively communicate with potential employers and target companies
Here's what a recent participant said about Wayne's job search advice:
I attended a LinkedIn workshop by Wayne. Updated my LinkedIn profile using all of his Awesome tips and got four interviews with top Fortune 500 companies five days later. His tips really elevated my profile. I would highly recommend everyone attend his workshops; they are great!
Whether you're a novice or experienced professional, unemployed or looking for a more lucrative position, this webinar is for you.
SPECIAL BONUS: 99% of Fortune 500 companies and a growing number of small and mid-sized businesses filter resumes through Applicant Tracking Systems (ATS) that identify the best matches for their positions.
In this webinar you will learn how to optimize your resume so it gets past the ATS and seen by a human decision-maker.
Wayne has taught more than 100,000 people how to harness the full power of LinkedIn for their businesses and careers, and he's presented hundreds of job search seminars.
Don't miss your chance to learn how easy it is to get noticed, get past the gatekeeper, and get hired for a terrific position.
Here's what satisfied clients have said about Wayne's job search advice:
I was looking for a job for over a year, and before I was introduced to Wayne, I hadn't had any interviews for the previous few months. As soon as I sat down and started applying Wayne's advice, my LinkedIn started flooding with recruiters for positions and companies I was interested in. Within a few weeks, I had interviews for multiple companies and an offer from Meridian (Pfizer) which I accepted.
Great job offer received via LinkedIn only two days after consulting with Wayne! He had some great suggestions that were quick and easy to implement…He also shared some valuable step-by-step techniques for making important connections.
Wayne is an excellent communicator and has a very well-thought-out approach to maximizing how LinkedIn can work for raising one's visibility for a job search.
Wayne stands far above his competitors. His material is easy to understand and well presented…It has increased my exposure almost two-fold in a couple weeks.
"He shows job seekers new ways to use LinkedIn to supercharge their search. His dynamic presentation style is captivating. And he engages his audience with real world examples of how he has used LinkedIn to increase his visibility—a key skill in job search today."