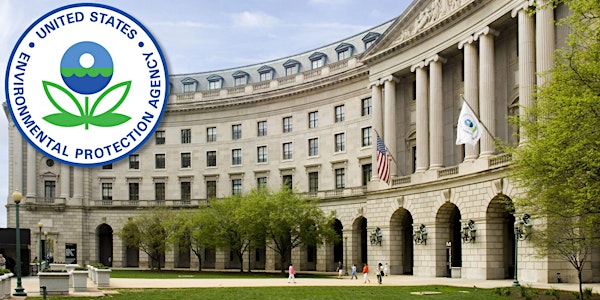 U.S. EPA: Draft TSCA Alternative Testing Methods Strategic Plan Public Meeting
When and where
Location
Ronald Reagan Building and International Trade Center, Polaris Suite 1300 Pennsylvania Avenue Northwest Washington, DC 20004
Description
EPA will use your registration information solely for this event. We will not share your information with any third party. If you require special accommodations, please contact Christina Motilall, telephone number: 202-564-1287; email: Motilall.Christina@epa.gov.
About
EPA is holding a public meeting to obtain input on the Agency's draft strategy to reduce the use of vertebrate animals in chemical testing. Information obtained during this meeting will be considered in the Agency's development of the final Strategic Plan.
Section 4(h)(2)(A) of the Toxic Substances Control Act (TSCA) requires EPA to publish a draft Strategic Plan to promote the development and implementation of alternative test methods and strategies to reduce, refine or replace vertebrate animal testing by June 2018.
The draft Strategic Plan will be available for comment until April 26, 2018 in docket EPA-HQ-OPPT-2017-0559.
What will be covered at the event
At the meeting, EPA will briefly summarize the draft Strategic Plan and time will be allotted for registered attendees to make oral comments. For the opportunity to make such comments, please register.
The agenda for the public meeting is available here.
Who should attend
This public meeting may be of interest to a wide range of stakeholders including chemical manufacturers, processors and users, consumer product companies, non-profit organizations in the environmental and public health sectors, state and local government agencies, and members of the public interested in the environmental and human health assessment and regulation of chemical substances.
Written comments
Written comments are also being accepted on www.regulations.gov. The Docket ID number is EPA–HQ–OPPT–2017–0559. EPA will accept written comments and materials submitted to the docket for the draft Strategic Plan until April 26, 2018. When submitting comments, please be as specific as possible, and please include any supporting data or other information.

This event is hosted by the EPA Office of Pollution Prevention and Toxics.