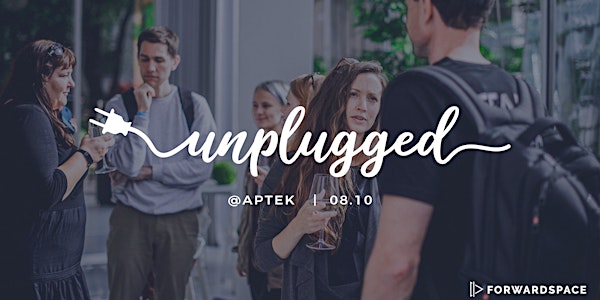 Unplugged
Networking at it's best. Get ready to be unplugged.
When and where
Location
APTEK 40 Rüütli 80010 Pärnu Estonia
About this event
Unplugged on Forwardspace'i uus ja igakuine üritus APTEKi seinte vahel. Mõeldud asjalikele ja ettevõtlikele, et tulla kokku, uusi tutvusi luua ja lihtsalt ägedate inimestega juttu ajada. Vabas õhkkonnas huvitavate inimestega õhtu-häng - seal sünnivad parimad ideed!
Mäletad viimast vestlust, kus suu oli kõrvuni, silmad särasid ja kaasa noogutamisest hommikul kael valutas? Unplugged on selliste vestluste rootsi laud. Juba praegu teame, et üritusele on oodata inimesi niivõrd erinevatest valdkondadest, et inspireerituse tase jõuab juba paari tunniga stratosfäärini!
Sissepääs on tasuta, olema pead 18+ ja endale tasuta pääsme haarama: https://fwsunplugged.eventbrite.com
Unplugged'il on olemas baar, vestluste-sõbraliku volüümiga taustamuusika ja loodetavasti - Sina!