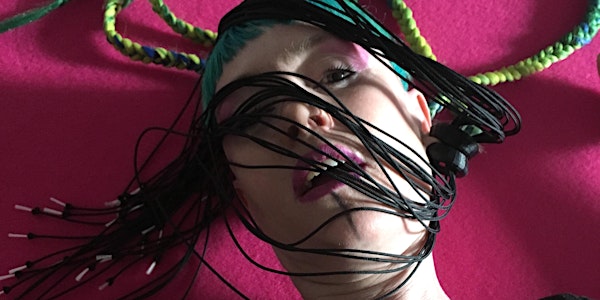 UnMasked
#UnMaskedQCA - opening of collaborative multimedia exhibition, UnMasked.
When and where
Location
Queensland College of Art, Griffith University, South Bank Campus 226 Grey Street South Brisbane, QLD 4101 Australia
About this event
Always present in every society, often used as a means of connection with the divine, the mask has now become an engaging and confronting fetish and trend, a fear; straddling fashion and art, for a game in which being and appearing are reversed and alternated.
We explore these, and related themes in UnMasked. UnMasked features new body-centred technologies, creating a shape-shifting dialogue between Sharka Bosakova's 3D printed performative objects and the body landscape.
UnMasked creates a rich and engaging space which will stimulate self awareness, question norms and enhance our understanding of how masks define and outline our social engagement and embodied selfhood in the age of the #Selfie and COVID-19.
....
OPENING at 6.30 P M 22 October
Featuring Megan Janet White + RAW Bodies in a live Butoh dance performance.
Launched by Councillor Jonathan Sri (The Gabba Ward)
Artist and Designer Sharka Bosakova
With music performance by Paul Young (Orthotyp-a) and Robert Lort (Black Cactus)
MC: Dr Mark Bahnisch
---
UnMasked is a creative collaboration of Sharka Bosakova, Thomas Oliver, Golda Guido, Megan Janet White + RAW Bodies, Paul Young, Robert Lort, Mark Bahnisch.
---
We are extremely grateful to Arts Queensland through Metro Arts for funding from the StART grant programme, and also the wonderful help and generous support from QCA Griffith and Councillor Jonathan Sri (The Gabba Ward).
---
IMAGE CREDITS: Sharka Bosakova, Megan Janet White