Sales Have Ended
Registrations are closed
Sorry, we are sold out! Hope to see you next time.
Sales Have Ended
Registrations are closed
Sorry, we are sold out! Hope to see you next time.
Frontline perspectives on the value and limits of locally-led approaches to addressing corruption.
About this event
Corruption persists because it suits the interests of powerful players, and because anti-corruption initiatives often fail to unlock the political-economy drivers that hold corruption in place.
Our aim with this event is to contribute to an open, ongoing and globally inclusive conversation about the value, and limits, of locally-led approaches to unlocking the drivers of corruption, and how such approaches can best be supported.
We will do this by facilitating a conversation about countries' policy journeys, the implementation and impact of policy commitments, the value of external assistance, and the role that Global Summits can play in advancing effective and locally-led approaches to tackling corruption.
Our hope is that such conversations - which put the first-hand experience of people on the front lines of the fight against corruption center stage - will increasingly inform policy commitments and investments to address corruption, so that they contribute to effective anti-corruption initiatives, with strong local leadership.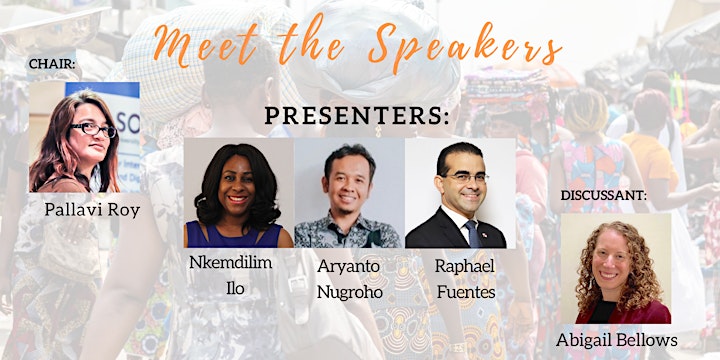 SPEAKERS
Introduced and chaired by Pallavi Roy, SOAS-ACE Anti-Corruption Research Partnership Consortium, SOAS, University of London
Three brief presentations by anti-corruption champions from Africa, Asia and Latin America:
Nkemdilim Ilo, CEO of Public and Private Development Centre, Nigeria
Raphael Fuentes, Director General, Public Procurement, Panama
Aryanto Nugroho, National Coordinator, Publish What You Pay, Indonesia
Reflections from Abigail Bellows, Deputy, Policy, USAID Anti-Corruption Task Force
PLANNED FORMAT
Mixture of plenary and small group discussions.
Hybrid event, held online (with an in-person option).
25 spaces for participants to gather together at the Open Gov Hub, Washington D.C.
Organizer of Unlocking corruption: Frontline perspectives on locally-led solutions
Working Together to Empower Citizens

The Open Gov Hub in located in the heart of Washington, D.C. and includes over 50 organizations that work to advance transparency, accountability, and civic participation across the globe. As a dynamic meeting place, we collectively work to make governments and societies around the world more open, responsible, just, and responsive to their people. 


LEARN MORE HERE: http://opengovhub.org/