Unity for Game Design

Saturday, August 27, 2016 from 10:00 AM to 5:00 PM (EDT)
Event Details
Do you want to create your own game? start--->
INTRODUCTION
How to building your own world? You live in a virtual world where you can create characters and give them emotions. You play as a god to rule every single piece. This is Unity3D, a tool allows you to build everything. 
VENUE
the Metropolitan Exchange, 33 Flatbush Ave, 4th Floor, Brooklyn, New York, 11217 (Map)
OVERVIEW
The workshop will go through a game example to talk about the basic knowledge of Unity3D. When the class over, you will understand how to import asset in to Unity, a little bit knowledge about Unity3D C# language, the unity animation system, and the particle system, and you could make your own game using Unity3d. 
WHAT SHOULD I BRING?
A laptop(pc/mac) install in Unity3D (the latest version).
If you are windows user, I highly recommend you to install Visual Studio. optional: installing a software that can open 3D model (MAYA,3DMAX)
SYLLABUS
At the end of this course, you will be understanding following knowledge. 
• setup the scene 
- understand how to import online assert into the scene. - can manage those asserts in a prefect hierarchy.
- be able to use the different tool in Unity3D. 
• setup Player 
- understand Input system(moving the character, C# coding). 
- be able to control those animations, when player in different states(running,shooting - reloading).(C# coding) 
- Camera moving.(C# coding)
- Playerparticles.
- Animation Eventsystem.(C# coding)
- Take damage and Player HP (C# coding) 
- RayCast 
• Setup the enemies. 
- Build the navmesh( basic AI system). (C# coding) - Take damage and Enemies HP(C# coding)
- EnemyParticles
- Enemy Respawn (based on navmesh) 
• Lighting 
- How to bake lighting map. 
- Talking about different light.
• UI
- Display players HP
- Display enemies HP
- Current bullets remaining
Required resources 
A window or mac Laptop install in Unity3D. If you are windows users, highly recommend you to install the VisualStudio as well.
I will provide the basic asset for you to setup the scene.
Brunch
We will select some of the tastiest brunch spots to satisfy your appetite, while our carefully prepared curriculum will ensure that you are provided with a full, comprehensive and lasting understanding of our course topics.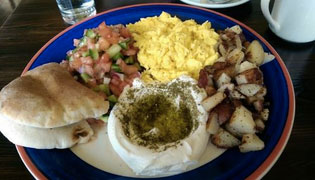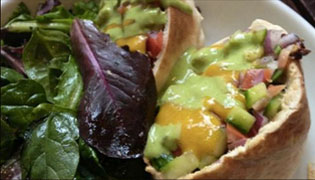 FREQUENTLY ASKED QUESTIONS
1. Do I have to know openFrameworks? Is taking this class required?
You don't have to know any openFrameworks. oF Course gives someone who doesn't have any coding skills full support. A one hour long intro hour will be hosted before every course, so if you are beginner with OF, you can take it to catch up. What is intro hour?
2. Can I take classes online if I am not in NYC?
You can take it onsite or through recorded sessions online. Please contact info@ofcourse.io for more info.
3. 1 on 1 training, corporate training or Small group training?
Please contact info@ofcourse.io for 1 one 1 training, corporate training or small group training opportunities.
More info: http://www.ofcn.io/
Ticket FAQs 
Is my registration/ticket transferrable?
Nope 
Do I have to bring my printed ticket to the event?
Yes
What is the refund policy?
Get refunded within 7 days of purchase  
When & Where

the Metropolitan Exchange
33 Flatbush Ave
4F
Brooklyn, NY 11217


Saturday, August 27, 2016 from 10:00 AM to 5:00 PM (EDT)
Add to my calendar
Organizer
OF COURSE
A creative coding program to give both hardcore coders and designers with no programming experience the hands on experience, tools, ideas, and full support for making their own stunning projects. Running since fall 2014 in NYC. Currently,This program includes 6 in-depth courses which aim to introduce the most relevant, exciting parts of the powerful creative coding tool: openFrameworks.