Location
InnoGames GmbH
Friesenstraße 13
20097 Hamburg
Germany
Refund policy
Refunds up to 1 day before event
Description
The annual Unity Developer Day conference tour is back with more dates than ever! Our second event of the EMEA tour will be held in Hamburg, Germany!
Join us at the first ever Unity Developer Day in Germany for an exciting day of development talks, games, interactive media, and more Unity updates: Hamburg, June 6th, at the InnoGames offices!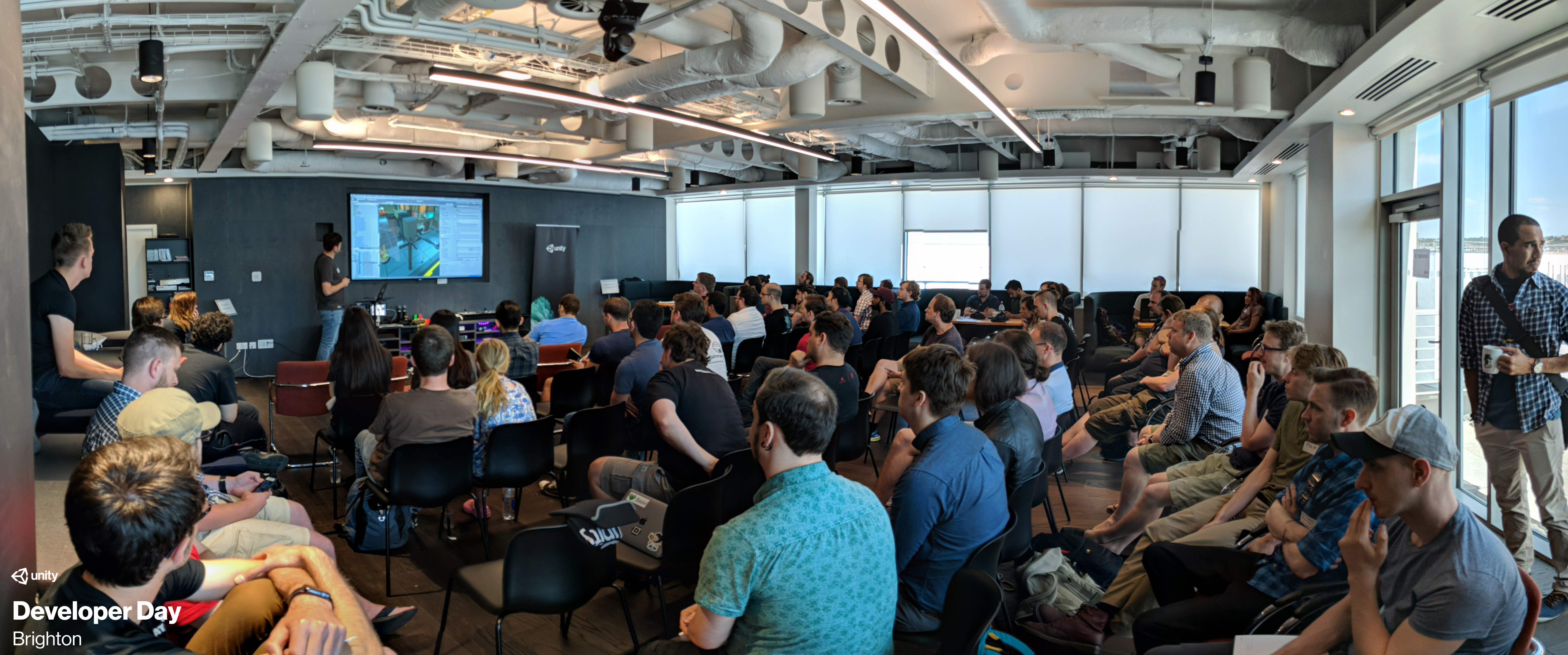 Unity Developer Day is a conference series dedicated to supporting local developers through the exchange of stories and skills that promote the creation of successful Unity games and interactive media.

Our Hamburg edition brings together the local Unity community and Unity staff to share their expertise through a full-day conference track, networking lunch, and a showcase of local projects made with Unity.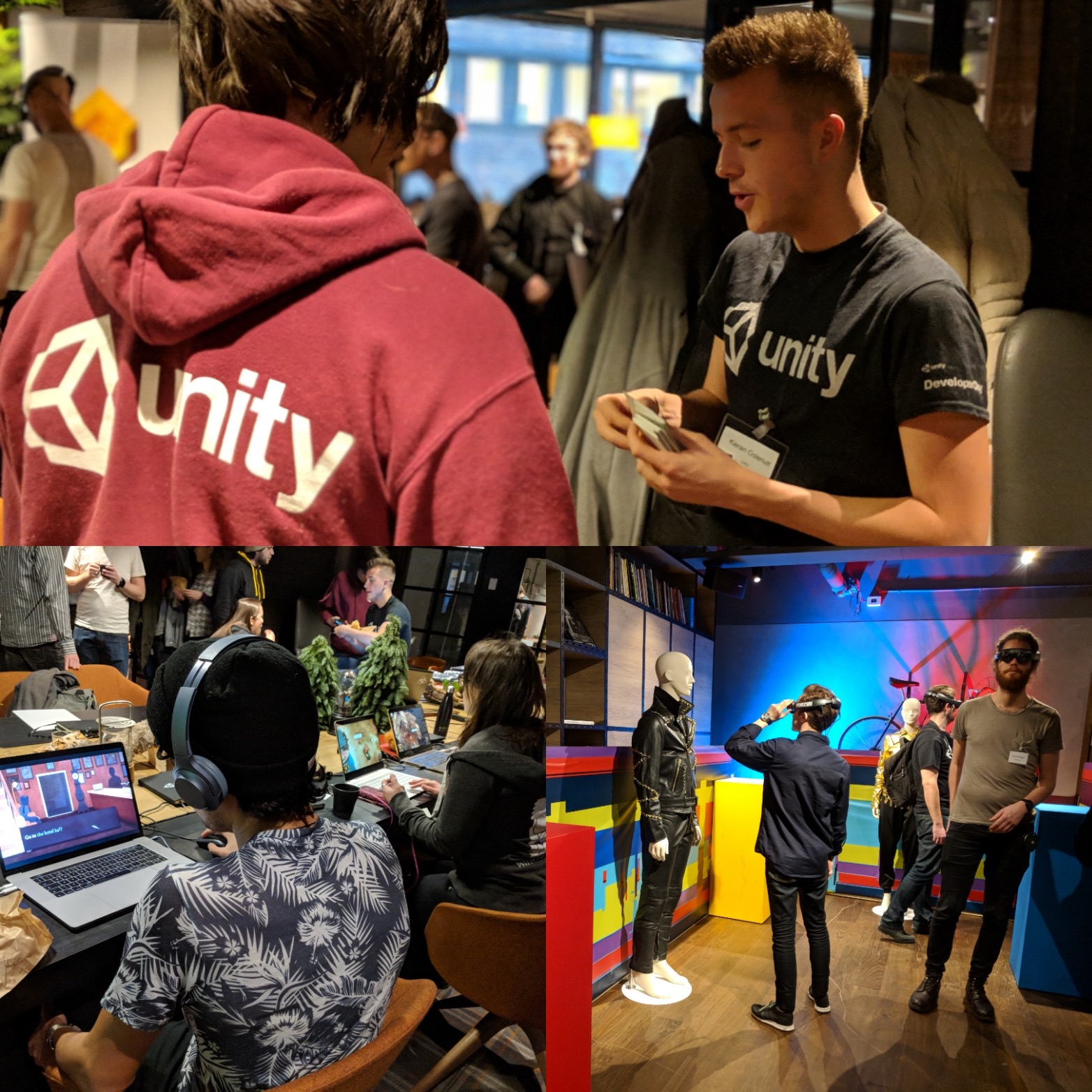 Local speakers will share experiences and insights gained throughout the creation of their Unity projects - be it through programming, design, art, audio, business, and more.
Expert Unity evangelists together with guest speakers will give talks focused on how local developers can get the most out of their work with Unity and its services.
100% of all proceeds raised from the event will be donated to a local charity.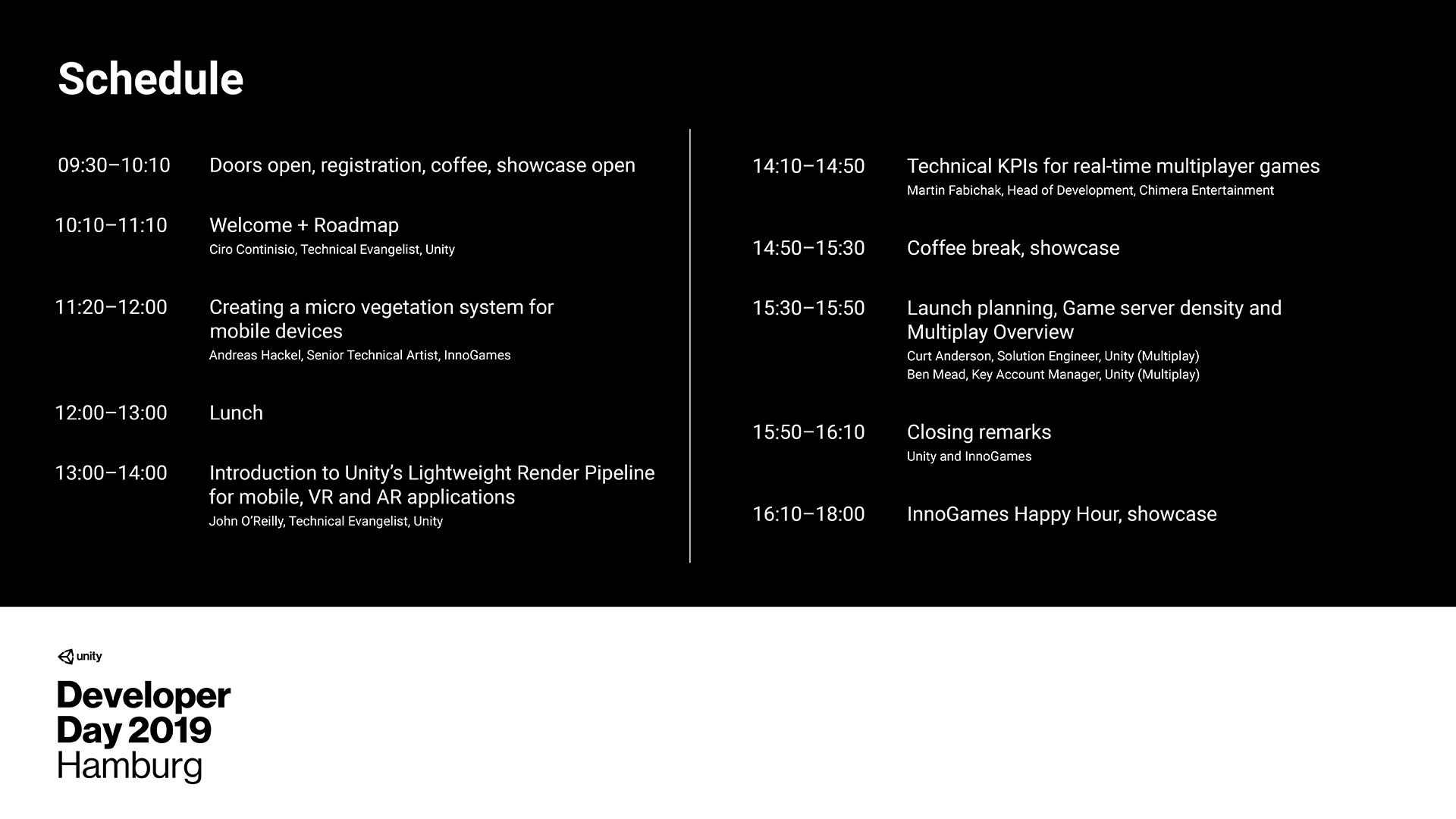 Confirmed talks:
Unity 2019 Roadmap
Ciro Continisio, Technical Evangelist - Unity (@CiroContns )

Creating a micro vegetation system for mobile devices
Andreas Hackel, Senior Technical Artist - InnoGames (@herrvollbaer)
Creating a custom system to render micro vegetation like grass or flowers. This session covers a custom painter and a renderer that makes heavy use of GPU instancing.
Introduction to Unity's Lightweight Render Pipeline for mobile games, VR and AR applications
John O'Reilly, Technical Evangelist - Unity (@John_O_Really )
Attend this session to learn Lightweight Render Pipeline basics, including where to get it, LWRP main features, and how to set up rendering. John will also touch upon customizing a rendering system based on the Scriptable Render Pipeline API.
A more reliable and flexible asset pipeline using Addressable Assets
Ciro Continisio, Technical Evangelist - Unity (@CiroContns )

Addressable Assets is a new feature from Unity that allows to structure the loading of assets in a better way. Building on AssetBundles, they unlock all of their functionality and provide more, all of this without coding. By using Addressable Assets developers can reduce build size, enable faster start-up times, and provide live-updates to their content without having to push a new build to stores. Regardless of the platform you're building for, there's something to gain in using them.
In the course of this talk, we will first analyse the pros and cons of different methods of loading assets, then dive into Addressables and how to harness all the possibilities they offer - looking at a mobile game as a practical use case.
Launch planning, Game server density and Multiplay Overview
Curt Anderson, Solution Engineer and Ben Mead, Multiplay Key Account Manager - Unity/Multiplay
With learnings from over 15 years of multiplayer hosting and game launches, Ben and Curt will run through Multiplay's unique Hybrid scaling technology and offer insights to multiplayer development teams. Together, they will cover key best practice development objectives for hosting games at scale including player density, optimization targets, industry averages and launch planning.
Follow #UnityDeveloperDay on Twitter to catch the latest news about talk announcements, event updates, and more!
Interested in showcasing at Unity Developer Day: Hamburg? Get in touch! You can submit a request through our request form!
Attendees' comments after attending previous Unity Developer Days: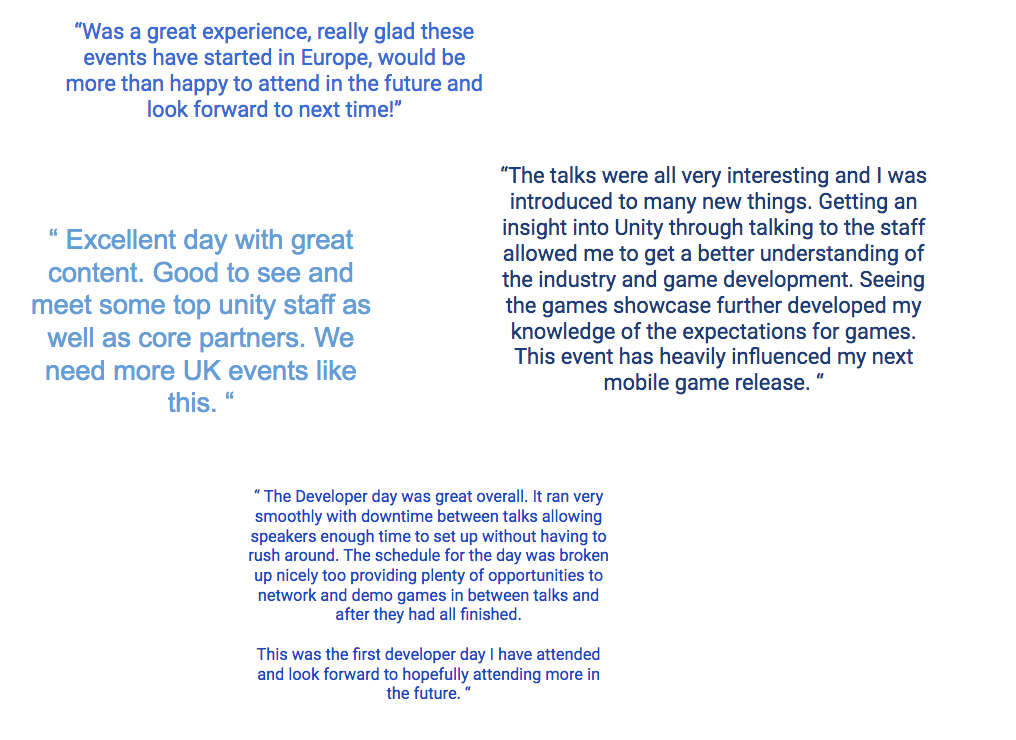 Big thank you to our friends at InnoGames for your support and making this event possible!

InnoGames is Germany's leading developer and publisher of mobile and online games. The company based in Hamburg is best known for Forge of Empires, Elvenar and Tribal Wars. InnoGames' first mobile title Warlords of Aternum is a fantasy turn-based strategy game. InnoGames' complete portfolio encompasses seven live games and several mobile titles in production. Born as a hobby, InnoGames today has a team of 400 employees from more than 30 nations who share the passion of creating unique games that players across the globe enjoy for years.