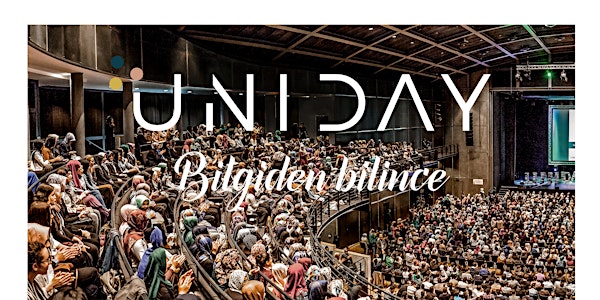 UNIDAY18
When and where
Location
Grugahalle Messeplatz 2 45131 Germany
Description
-Türkçe -
UNIDAY ismi altında icra edilen "Üniversiteliler Günü" dünyanın farklı ülkelerinde eğitim gören kitlemizin en geniş şekliyle bir araya geldiği en büyük etkinliklerimizdendir. 2007'de 'Gelenek'teki Gelecek' ile başlayan, 2009'da 'Yinelemeyen Yenileyemez', 2011'de 'Düşlerimiz Maziye Dayanır', 2014 yılında 'Düşünce Seyre Düşünce' sloganı altında dördüncü düzenlenmiş olan UNIDAY, 13 Ekim 2018 tarihinde 'Bilgiden bilince' özdeyişi altında beşinci kez icra edilecektir. Kadim geçmişle kurulan bağ ile sağlıklı bir gelecek inşası sağlanabileceğinden dolayı, UNIDAY önemli bir köprü vazifesi oluşturarak gençleri örnek şahsiyetlerle buluşturur. Bu özel günün gündeminde yer alan konuşmacıların tebliğleri, Doğu ve Batı enstrümantal müziğinin ustaları, farklı sanat alanlarından sergiler ve önemli kitapların tanıtımı ile renkli bir program sunulmaktadır.
-English-
Students' day, referred to as UNIDAY, is one of the events that gather the young members of our community studying in different parts of the world. Starting in 2007 with "The Future in the Tradition" and celebrating the third program "Our dreams go back to the past" in 2011, UNIDAY is organized in 2014 with the subject of "When the thought sets off on the journey." On October 13, 2018, we will meet for the fifth UNIDAY with the slogan "From knowledge to awareness". Convinced that a healthy relationship with the past will enable a better understanding of the present and facilitate establishing a healthier future, the programme brings students together with some exemplary personalities who can serve them as role models. Colourful program of the day covers presentations of participants, masters of instrumental music of the East and the West, exhibitions of different branches of art and introduction of outstanding books.
-Deutsch-
Beim UNIDAY treffen sich Studierende aus verschiedenen Ländern. UNIDAY wurde erstmals 2007 unter dem Slogan "Herkunft ist Zukunft" durchgeführt, 2009 stand es unter dem Motto "Erneuerung durch Erinnerung". Die dritte Veranstaltung 2011 mit "Absichten gedeihen aus der Rücksicht" und die vierte wurde 2014 unter dem Slogan "Wenn das Denken sich auf den Weg begibt…" fortgesetzt. Am 13. Oktober 2018 treffen wir uns zum fünften UNIDAY mit dem Slogan "Vom Wissen zum Bewusstsein".
Mit dem UNIDAY verfolgen wir das Ziel, zwischen der Vergangenheit und Gegenwart zu vermitteln. Wir bieten Studierenden die Gelegenheit, Kontakte zu knüpfen und ermöglichen ihnen, Personen kennenzulernen, die ihnen als Vorbilder dienen können. Mit Vorträgen, Instrumentalmusik aus dem orientalischen und dem westlichen Kulturkreis, Ausstellungen und Buchvorstellungen wird den Teilnehmern an diesem speziellen Tag ein vielfältiges Programm geboten.