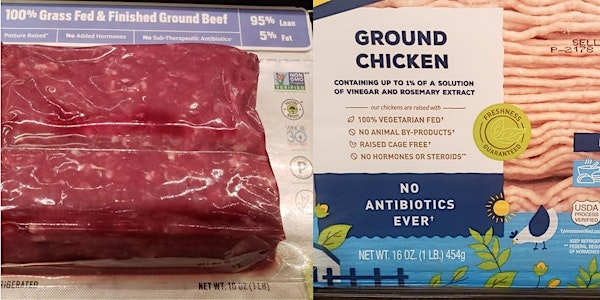 Understanding Meat Label Claims - for Consumers
This webinar will help you understand what meat label claims really mean and if the claim has to be verified before being on the label.
About this event
Grass-fed, Pasture Raised, No Added Hormones, Grass-Finished, Grain-Finished, Free Range, Natural. . . Have you ever wondered what all those terms mean? Who verifies these label claims?
Join us for our lunch and learn webinar where representatives from A Greener World, North Carolina Department of Agriculture & Consumer Services (NCDA&CS), and United States Department of Agriculture (USDA) will explain these claims to help you understand them better the next time you visit your local meat case.
Are you a producer, raising animals for meat? Join us on December 6 @ 6:30 p.m. where we will also cover certification and requirements.