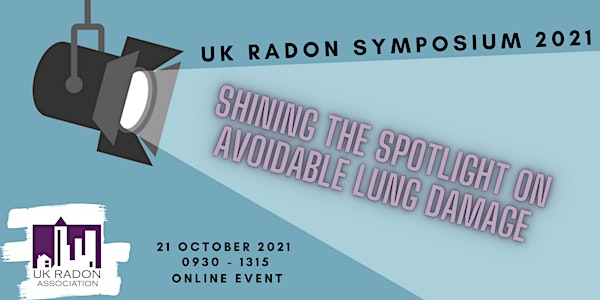 UK Radon Symposium 2021
This FREE virtual symposium brings together international experts to discuss a range of topics surrounding radon-induced lung-cancer
About this event
The UK Radon Association is delighted to announce that the UK Radon Symposium will be held on 21st October 2021.
Due to the ongoing Covid-19 pandemic and uncertainty over travel and event restrictions, this year's Symposium will be an online, virtual event.
We will bring the same quality of expert speakers and content as previous years, but direct to your desk. You will also get to hear from our event sponsors during the half-day event.
Speakers include:
Dr Aaron Goodarzi - Canada Research Chair for Radiation Exposure Disease
Tracey Gooding - Public Health England
James Taylor - Health & Safety Executive
Details of the full programme are available at www.ukradonsymposium.com
***This event is FREE to attend, so book your ticket now to register your place***