UC San Diego - Race & Gentrification - Lecture & Art Exhibit
Description


The UC San Diego Institute of Arts and Humanities (IAH) in partnership with the Mellon Foundation Sawyer Seminar, invites you to a special lecture, and opening reception of the art exhibit Reclaim! Remain! Rebuild! at the University Art Gallery.
Event is FREE and open to the public. Seating is limited and priority will be given to attendees that arrive first. PLEASE RSVP for a quicker check-in at the event.
---
LECTURE: 5:30 - 6:30 PM
As part of the Institute of Arts & Humanities Challenging Conversations and Community, Arts & Resistance event series, this lecture will feature three esteemed guest speakers that will bring unique perspectives on the interconnection of art, community, development and gentrification.
EVENT SPEAKERS:
1) Professor Eric Avila, Chair of the Cesar E. Chavez Department of Chicana and Chicano Studies and Professor of History and Urban Planning at UCLA. Professor Avila will present on 'Race, Displacement, and Development in L.A.: Lessons from the Past,' sharing Histories of Bunker Hill, Boyle Heights, Chavez Ravine and Redevelopment in L.A.
2) San Diego artist and educator, Rizzhel Javier, who uses art and photography to explore personal, community and global connection. Ms. Javier will discuss personal and community projects that have activated public dialogue on a variety of social and emotional issues relevant to San Diego through participatory art making and social practice workshops.
3) Carolina Martinez, Associate Director of Policy for the Environmental Health Coalition. Carolina works together with residents in low-income communities of color to advocate for climate and land use policies that respect their priorities, improve health, and are consistent with environmental justice principles. For 8 years she worked with National City residents implementing a comprehensive community plan that phased out polluting industries out of a residential neighborhood and created an affordable housing project. Currently, she is advancing the equitable implementation of San Diego's Climate Action Plan.Carolina is a proud Colombian immigrant who enjoys working at the intersection of liberation, race, culture, gender, civic engagement, environmental issues, health and city planning in the struggle for environmental justice.
4) City of San Diego Council President Georgette Gomez.
Q&A: 6:30 - 7:00 PM
The audience is invited and encouraged to participate in the discussion, during the question and answer session following the talk.
ART EXHIBIT & OPENING RECEPTION 7:00 - 8:00 PM
Following the audience question and answer session is the opening reception of the art exhibit Reclaim! Remain! Rebuild! Posters on Affordable Housing, Gentrification & Resistance, from the Center for the Study of Political Graphics. Complimentary light refreshments and beverages will be available to attendees.
Those wishing to view the exhibit only, are encouraged to arrive to the space at 7:15pm. Additionally, the exhibit will be available to view independently from February 4 - March 15, 2019, during specific hours.


---
PARKING:
Paid visitor parking is available at the Gilman Parking Structure and the Osler Parking Structure - both approximately a 10-15 minute walk to the gallery. Please review maps prior and allow extra time to navigate to the parking lot and venue before the event starts, to account for rush hour traffic and construction on campus.
DIRECTIONS:
The lecture is in the University Art Gallery on the UC San Diego campus. The gallery entrance faces west, at the west end of Mandeville Center and north east of the Main Gym.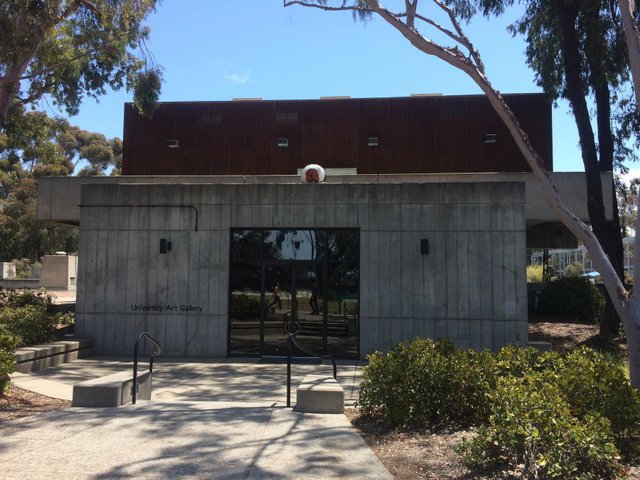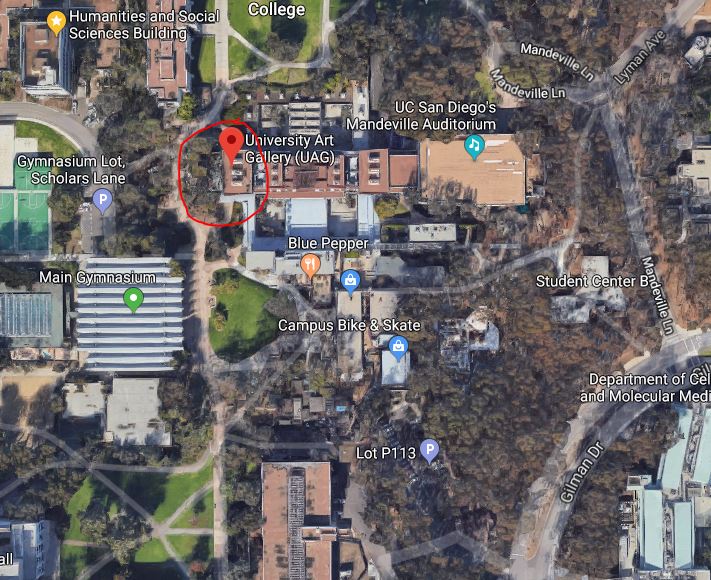 ---


SPONSORS:
This event is hosted by the Institute of Arts & Humanities (IAH) IN partnership with the Mellon Foundation Sawyer Seminar. It is sponsored by the University of California Office of the President. This project was made possible with support from California Humanities, a non-profit partner of the National Endowment for the Humanities. Visit www.calhum.org for more information.