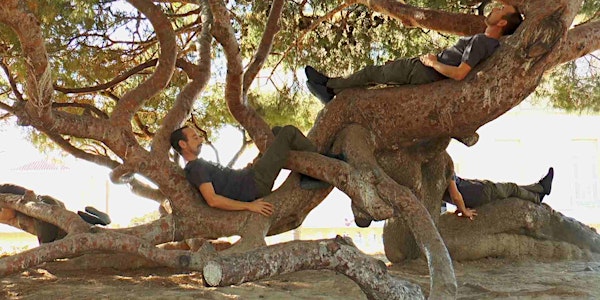 Tree Confessions: get the link, sit by a tree, & listen any time that day
The story of a landmark study about tree communication and its aftermath — but what really happened, as told by a tree.
About this event
Although Eventbrite asks you to choose a specific time, once you get the audio link you can listen to it at any time for the next 48 hours.
Tree Confessions is a site-specific audio play: download the play, sit under your favorite tree, and let the tree speak to you.
Trees talk! In a landmark study, a scientist learned everything about how trees communicate. — Or did she? One tree tells the story of what really happened, reminding us that human beings and plants live in one interconnected ecosystem. Presenting the world's first play told entirely from the point of view of a tree. To experience this site-specific audio play, find a tree near you, sit under it (or nearby), press play, and listen to the tree's confessions.
Tree Confessions premiered in the "Beuys for Future" international exhibit at the Gallery for Sustainable Art in Berlin, and then went on to the Brighton, Philadelphia, Melbourne, and Camden Fringe festivals, where it has received rave reviews. "Moving and powerful" says Ramsay Adams, Executive Director of Catskill Mountainkeepers.
Tree Confessions is written by Jenny Lyn Bader, directed by Erin B. Mee, and stars Tony-nominated and Obie-award winning actress Kathleen Chalfant in the title role. It is one of TINATC's Play(s) At Home series, featuring site-specific audio plays for the kitchen, livingroom, bathroom, closet, and dining room by playwrights from India, the West Bank, and the United States, as well as plays about homelessness and the refugee experience.
Named one of the Top 5 Immersive Companies in NYC by Jonathan Mandell of tdf.org, This Is Not a Theatre Company creates site-based, immersive, multi-sensory, participatory dance-theatre that can be smelled, touched, and tasted as well as seen and heard. This theatre is not something to passively consume, but to co-create. With each production, This Is Not a Theatre Company asks the audience to perceive the world in new ways, to empathize in new ways, and to practice creativity. Visit www.ThisIsNotaTheatreCompany.com.