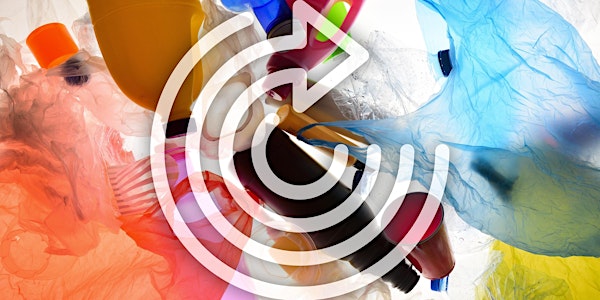 TRANSFORM-CE: Transform Single-use Plastic Waste into Valuable Products
Interreg NW Europe funded project, TRANSFORM-CE, presents 'Transform Single-use Plastic Waste into Valuable Products'.
About this event
Join TRANSFORM-CE partners as they share exciting technical insights into the use of additive manufacturing and intrusion-extrusion moulding to recycle single-use plastic waste into new products.
When is it?
2PM – 3:30PM GMT (3PM - 4:30 CET) on Thursday 4th November 2021
How can I join?
Free to access and open to all, the webinar will be hosted online via Microsoft Teams. Registration is via Eventbrite and attendees will receive the Teams link a week ahead of the event.
Who is it for?
This particular webinar is aimed at businesses, as we will be launching our business support programme shortly after. However, the webinar is open to all and we strongly encourage other stakeholders to attend.
What will I gain from attending?
The webinar is a fantastic opportunity to see examples of the recycled products developed to date, find out about the additive manufacturing (AM) and intrusion-extrusion moulding (IEM) technologies used, understand the business case for adoption, and hear about upcoming opportunities to be involved in TRANSFORM-CE. Attendees will gain a better understanding of TRANSFORM-CE and how the project is facilitating the recycling of single use plastics, as well as how these materials and processes could be applied within their own business. There will also be an opportunity to ask questions and to sign up for a free spool of recycled 3D printing filament!
Agenda
14:00 Opening address and introduction to TRANSFORM-CE
14:05 Transforming single-use plastic waste into filament for additive manufacturing
14:15 New products from single-use plastic waste using intrusion-extrusion moulding
14:25 The business case for adopting circular economy solutions
14:45 Be a part of TRANSFORM-CE; opportunities for businesses
15:00 Q&A
Speakers
David Greenfield will be the facilitator of the webinar. He is managing director and founder of SOcial, ENvironmental & EConomic Solutions (SOENECS) Ltd.
Rhiannon Hunt: Circular Economy Project Manager at Manchester Metropolitan University, UK.
Bram Peters: Owner of the Green Plastic Factory Almere and Save Plastics, the Netherlands.
Malou van der Vegt: Researcher and Lecturer in the Circular Economy at the Utrecht University of Applied Sciences, the Netherlands.
Evert-Jan Velzing: Scientist and Lecturer at the Utrecht University of Applied Sciences, the Netherlands.
We look forward to welcoming you on the 4th November.
TRANSFORM-CE
Privacy Notice - Manchester Metropolitan University ('the University') is the Controller in respect of the personal data you submit on this form. For further information about our use of your personal data, our retention periods and your data subject rights please see our Eventbrite Privacy Notice: https://www.mmu.ac.uk/data-protection/privacy-notices/eventbrite