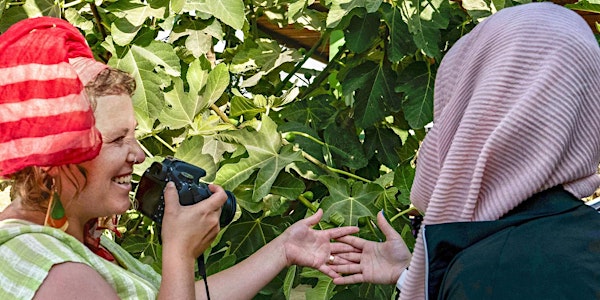 Towards Reconciliation: Photography Workshops in the West Bank
Location
NYU Global Center
238 Thompson Street
New York, NY 10012
Saskia Keeley's photo workshops in the West Bank pair Orthodox Jewish Israeli and Palestinian women who live side by side with no contact.
About this event
In partnership with Roots, an initiative led by a Palestinian and Israeli committee working at the heart of the conflict, these workshops create an environment where women from both groups safely and informally interact with the other.
Looking through the camera fosters contact as women take portraits of each other in exploratory and intimate ways. Bringing out the humanity of others is the essence of the workshops, which support the engagement of each in the process of recognizing parallel lives and narratives.
Saskia's presentation includes poignant perspectives on the conflict from both Palestinian and Israeli points of view. The methodology of the photo workshops is illustrated with striking photos taken by the participants.
-----------------------------------------------------------------------------------------------
Saskia Bory Keeley is an international humanitarian journalist who partners with humanitarian organizations to share their valuable work with the world, including LEaders' Quest (India), The END Fund/Amani Global Works (Democratic Republic of the Congo), Roots and Taghyeer (West Bank), and We Love Reading (Jordan). Saskia runs photography workshops in which participants unpack decades of fear and bias through the simple acts of looking and listening.