Description
TouchDesigner study group Vancouver is pleased to announce another TouchDesigner Beginner workshop in Vancouver!
For everyone who wants to get a fast start on working with TouchDesigner, this workshop will provide an introduction to workflow, concepts and techniques in using the software. We welcome Ben Voigt from Derivative (the creators) as the instructor for the workshop. This workshop will focus on interactive and audio visualization techniques with TouchDesigner.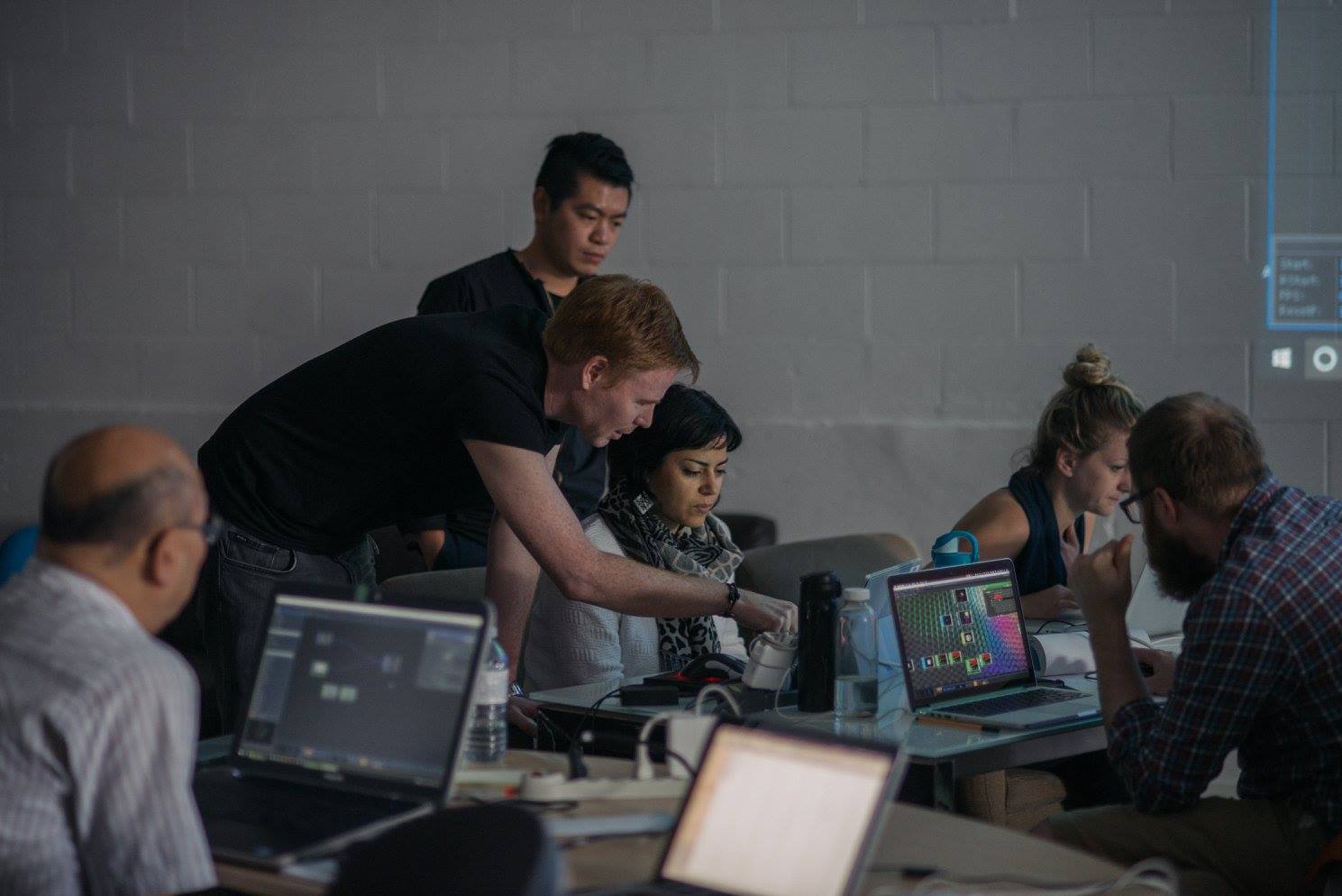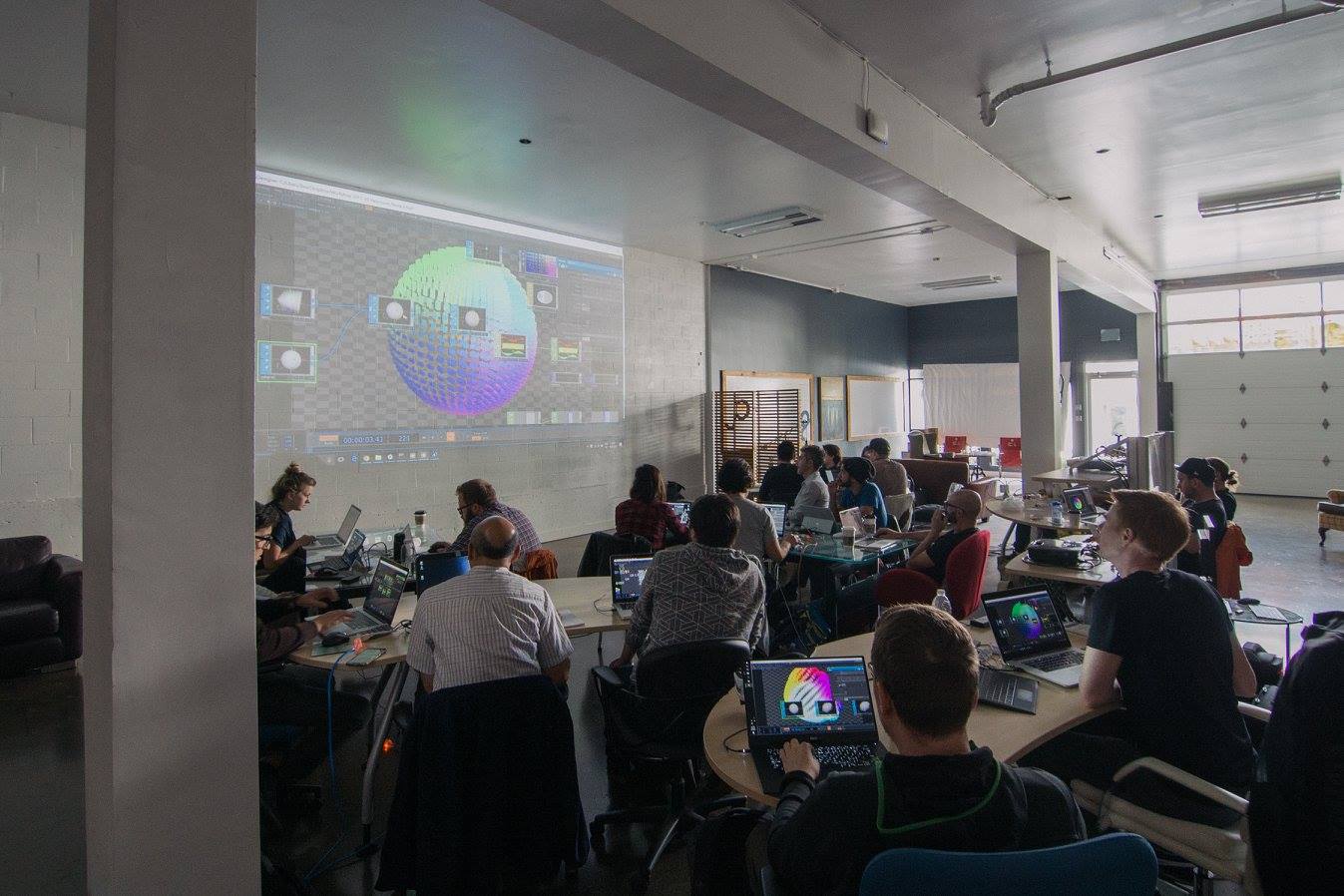 Photos from the workshop in Vancouver last year by Matt Hanns Schroeter

Space is limited so please reserve your spot as soon as possible.
Topics
Introduction to UI and basic concepts
Learn best practices and recommended techniques
Generative audio visualization examples
Project lab-time to create interactive audio-visual pieces
Output to projectors and multiple displays
Performance strategies

Cost
$150 (plus service charge)
$75 for students (plus service charge) Students must present valid Student ID.
A computer with the latest official TouchDesigner 099 installed and keyed (more information on installation and licenses here)

A 3 button mouse (or 2 button with scroll wheel)

Please consult the System Requirements to make sure your computer is capable of running TouchDesigner 099.
Organizers
Ben Voigt (instructor)

Yasushi Harada (TouchDesigner study group Vancouver)

Jimmz Zhang (TouchDesigner study group Vancouver)

Space provided by Center for Digital Media