Location
Hero Digital
150 Spear Street
#Suite 600
San Francisco, CA 94105
Description
Together Digital San Fransisco October OPEN

Meetup:

Diversity & Inclusion



Ensuring that all women of all races, sexual orientations, ages, stages and backgrounds are empowered and have a seat at the table is crucial. Let's be honest - we've come a long way, but there is still a lot of work to do. Let's talk about the current state of diversity and inclusion in the workplace, and identify the most important ways we can motivate change for the future.
Agenda

First 30 Minutes: Mix & Mingle
First 1/2 Hour: Diversity & Inclusion
Last Hour: Ask & Give Exchange & Networking
Speakers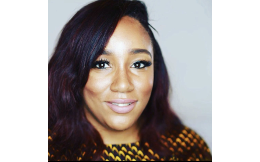 Tyne Johnson
Born and raised in the Bay Area, Tyne Johnson is the creator and founder of The Black Bay Area, a social media platform that connects the Black community in the Bay. Tyne currently works as a Technical Sourcer, finding diversity and technical talent. She holds a Master's of Public Administration from California State University East Bay and an undergrad degree from San Francisco State University.
Mari Kemp
Mari Kemp is a global solutions-oriented human resources executive with in the tech space with extensive experience leading organizational transformations. She plays a critical role in leading charge in global strategic initiatives and M&A activities and has been a pioneer in developing strategies aligned with today's people in the workforce; building high performing organizations aligned with a culture of engagement, agility, and innovation.
Mari is currently Head of People at SambaTV and has also lead HR within Google, Nokia and MK Global Consulting Group. She has her MBA, specializing in Global Human Resources and Psychology. www.marikemp.com
Our mission:
Your digital talent makes you one of the most powerful women on the planet. Together, we join to share our knowledge, to inspire each other, and to be empowered by that strength. Our mission is to connect women in digital through engaging and educational events, and to enable them with the confidence and tools necessary to exchange their power. Learn more about Together Digital (formerly, Women in Digital) here.
Who should attend?
Female professionals in digital + tech industries. Our members have a digital focus within the creative, marketing, advertising, or communications fields. From content strategists to designers, developers to social marketing pros and CMOs – you are all professionals in digital and all welcome at our events. Not a member yet? Join us today!

We welcome all female, female-identifying, and LGBTQ persons.

Please do not attend if you have a sales motivation. Soliciting our attendees and members for business or sales is strictly prohibited. If you do so, you will kindly be asked to leave OR you can officially sponsor us (a better option).

Men, we prefer you not attend our member meetups. Why? By nature, when faced with challenges, women respond by creating community. This is ours. If you would like to support us, there are so many amazing ways:
Logistics
Please sign in on the first floor, and you will be escorted to the Hero Digital Offices. Please bring ID.
Would you like to sponsor?
If you are interested in sponsoring an event, woo hoo! Contact us at sanfran@togetherindigital.com or info@TogetherInDigital.com.
Thanks to our venue partner:
Hero Digital