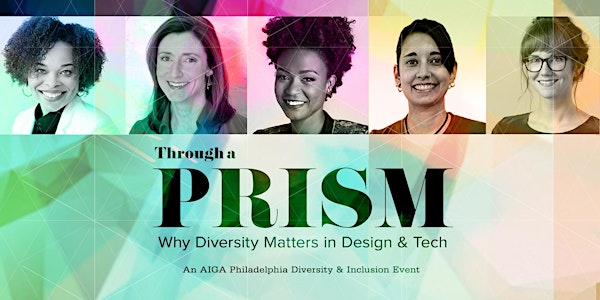 Through a Prism: Why Diversity Matters in Design & Tech
When and where
Location
Franklin Square Capital Partners 201 Rouse Boulevard Philadelphia, PA 19112
Refund Policy
Contact the organizer to request a refund.
Description
Join AIGA Philadelphia for an evening to discuss why diversity and inclusion matter so vitally in the fields of design and technology. Our distinguished panel includes innovators, creatives, business owners, cultural activists, and academics.
More than a buzzword, diversity has become a business mandate as well as a moral imperative in design and technology. Companies are experiencing growing pressure to diversify their work environments, especially in leadership roles. How does diversity of thought—shaped by race, ethnicity, gender, age, sexual identity, ability status, and more—impact change and growth? How do diverse creative voices close cultural divides in these growing fields? What are inclusive practices to hire (and retain) from underrepresented groups?
This event is part of Philly Tech Week, a week-long celebration of technology and innovation.

ABOUT OUR PANEL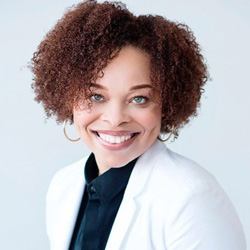 Brigitte Daniel (Moderator)
Brigitte Daniel works for the cable company in town. No, not Comcast. It's Wilco Electronics, a Fort Washington, PA-based provider of cable TV, high-speed Internet and other services started by her father in 1977. The company is focused on serving low-income communities and serves as the primary cable and Internet provider for Philadelphia Housing Authority homes.
In her role as Executive Vice President at Wilco, Daniel has been at the forefront of bridging the digital divide ever since joining the company after law school at Georgetown University. She helped create the Freedom Rings partnership that targeted 100,000 residents with information on the importance of broadband connectivity and provided countless others with training at city computer centers.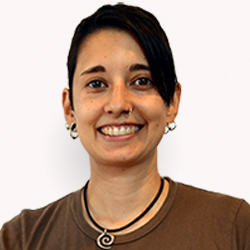 Tracy Levesque
Tracy Levesque is a Co-owner and Co-founder of YIKES, Inc., a Philadelphia web design and development shop located in the vibrant neighborhood of Fishtown. She is also a WordPress instructor for Girl Develop It Philly. When not wrangling the business, Tracy drinks coffee, rides her bike, plays drums, chases her 9-year-old daughter and takes pictures of abandoned buildings.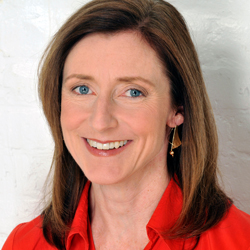 Melinda Marshall
Melinda Marshall, Executive Vice President and Director of Publications at the Center for Talent Innovation, drives the Center's research on innovation, sponsorship, and leadership. She has coauthored articles for the Harvard Business Review, including "How Diversity Can Drive Innovation" and "The Relationship You Need to Get Right;" and CTI reports including Innovation, Diversity and Market Growth as well as Sponsor Effect 2.0. Her most recent blog, "Looking for Innovation in All the Wrong Places," appeared in the Stanford Social Innovation Review. Having completed "Women Want Five Things," a study of women's ambition and relationship to power, she helped drive the Center's 11-country study of leadership competencies (Growing Global Executives: The New Competencies) and Out in the World: Securing LGBT Rights in the Global Marketplace. A journalist, editor, and former national humor columnist, she has published 11 books in collaboration, and is the author of the award-winning Good Enough Mothers: Changing Expectations for Ourselves. Her articles have appeared in 18 national magazines, including the Harvard Business Review, Parenting, and Ladies Home Journal. A magna cum laude graduate of Duke University, she earned her Master's in Human Rights Studies at Columbia University.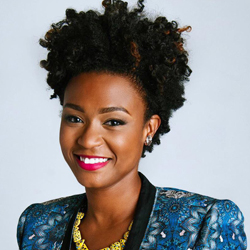 Rakia Reynolds
Rakia Reynolds is the CEO and founder of Skai Blue Media, a multimedia public relations agency with an all-star roster of lifestyle, technology, non-profit and fashion clients such as Uber, Forbes, Project Runway winner Dom Streater, Serena Williams, HSN, Ted Baker London, Campbell's, Dell and Big Brothers Big Sisters to name a few. Noted as an influencer in the creative business industry, Reynolds is sought after by companies to provide her expertise in creative development, branding and strategic communications. Reynolds was named one of the 25 tastemakers on Dell's "Inspire 100" list, a list of the most socially influential people in the country.
As a leader in the communications industry, Skai Blue Media provides business development, marketing, and message strategy to nonprofits, tech start-ups, and fashion designers, among other businesses such as Reynolds' path to entrepreneurship started with creative ventures, including a role producing shows for MTV, TLC and Discovery Health networks. Ultimately, she chose to create her own company that represents the future of public relations in the digital age.
A self-described "octopus woman, wearing many hats," Reynolds currently serves as the co- president of the Philadelphia chapter of Women in Film & Television, serves as a board advisor for Fashion Group International, and the National Association for Multi-Ethnicity in Communications. Reynolds is a chapter leader for the Young Entrepreneur Council, and was presented the Power to the Community award by PECO for being a community trailblazer. In 2014, she was appointed to the United Nations Global Accelerator, a select group of entrepreneurs from around the nation who collectively address real-world issues with creative solutions. Reynolds also serves as an advisor for Project Explorer, an organization whose mission is to create 10 million globally competent youth by 2020 and Tech Girlz, an organization whose mission is dedicated to changing the gender gap in technology

Reynolds has worked as a guest editor for Marie Claire magazine, has been featured in Essence, Lucky, and Uptown, Chicago, Atlanta, and Philadelphia Business Journals and writes entrepreneurial-focused articles for outlets like Forbes.com, Living in the Grey, StartUpCollective.com, BlackEnterprise.com, Tech.co, Idea Mensch, and Killer Startups.
In addition to her full-time work in multimedia communications, Reynolds is a wife and mother of three children.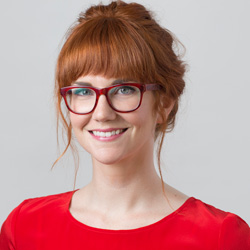 Corinne Warnshuis
Corinne is a passionate advocate for community-centered movements and their power to change the world. Prior to becoming the first Executive Director of Girl Develop It, she co-led the organization's Philadelphia chapter to become one of the organization's largest and most active. She has previously held positions with the Technical.ly news network, producing large-scale technology conferences like Philly Tech Week and Baltimore Innovation Week, and at WHYY, Philadelphia's NPR and PBS affiliate, in community relations. Corinne has spoken at the White House, Dreamforce, Lesbians Who Tech Summit, Code Conf, OSCON and more. A native Californian, Corinne moved to Philadelphia after graduating from University of California—Santa Cruz with a degree in Sociology and Film & Digital Media. She is based in Old City.
OPENING REMARKS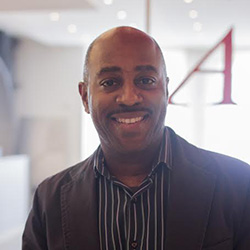 Obed Figueroa, AIGA Diversity & Inclusion Resident
Obed has a proven track record in real world diversity and inclusion. His experience encompasses new workshops, academic programs, and minority-focused initiatives at an array of universities, graduate schools, and nonprofits in New York City; including Touro College and the University of Medicine and Health Sciences. At AIGA he leads a key national initiative while helping embed the values and behaviors that will make our organization, and our profession, demonstrably more diverse and inclusive. He holds a Master's degree from Stony Brook University and is currently a second year Doctoral Candidate in Education at Northeastern University. Obed's peer reviewed research in diversity, management, and sustainability can be found at Medical Education Online and the Journal of Management and Sustainability.
LOCATION
Franklin Square Headquarters
The Philadelphia Navy Yard
201 Rouse Blvd
Philadelphia PA 19112
Free parking available. The Navy Yard offers two free shuttle routes that allow visitors easy access to The Navy Yard from Center City, and AT&T Station on the Broad Street Subway Line.
WHEN
Thursday, April 28, 2016
6:00pm – Reception
6:45pm – Introductions and Opening Remarks
7:00pm – Panel Discussion
8:30pm – Q&A
TICKET PRICES
AIGA Member: $10
Non-Member: $20
Student AIGA Member: $5
Student Non-member: $10
Members save 50% on the price of admission. Discover the benefits of being a member and join now!
Sales are final with no refunds unless AIGA Philadelphia cancels the event. However, tickets are transferable, so tell a friend to come as you if you are unable to attend.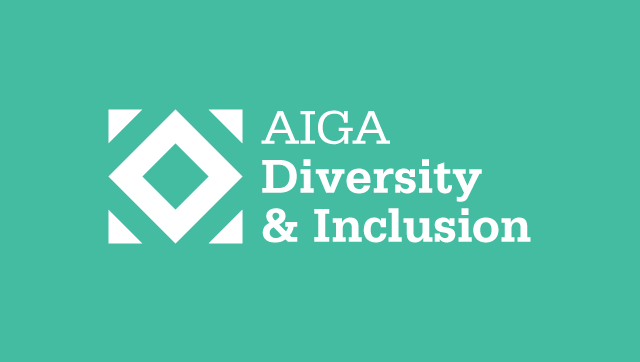 About AIGA's Diversity and Inclusion Initiative
Encouraging diversity in design education, discourse, and practice to strengthen and expand the relevance of design in all areas of society.
Despite progress made over the course of AIGA's 100-year history, especially since its landmark 1991 symposium ("Why is graphic design 93% white?"), there are vast opportunities to support a more diverse audience of design students, practitioners, managers, thinkers, enthusiasts, clients, consumers, and policy makers.
Recent passionate conversations among AIGA members have catalyzed a new Diversity & Inclusion Initiative to augment ongoing AIGA programs with new ideas and resources that take a comprehensive approach, considering race, ethnicity, gender, sexual orientation, ability and disability, age, and other factors that shape creative perspective and professional experience. Join us to:
Celebrate a diverse array of influential designers, including historical figures and contemporary role models.

Cultivate greater opportunity, awareness of diversity issues, and inclusive design cultures.

Connect with students, emerging designers, and like-minded groups to support a broader range of future practitioners and leaders.
How you can get involved:
Thank you to our generous partners!