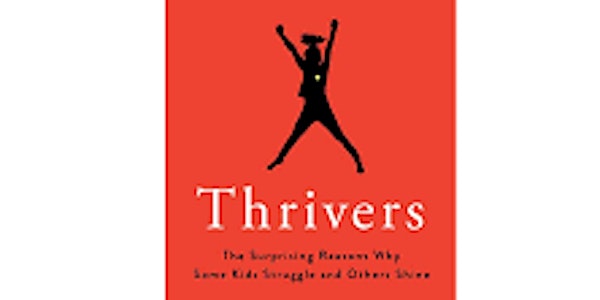 Thrivers!
A Roadmap for Building the Skills Our Kids Need to Thrive
About this event
As parents and caregivers, we want to see our children thrive; to see them achieve their goals and grow to be happy, productive adults. Join educational psychologist, Dr. Michelle Borba, author of the best-selling books Thrivers! and UnSelfie, who will share how traits such as confidence, empathy, integrity, and curiosity (among others) help set kids on that path. What's more, she'll share actionable steps parents/caregivers can take to help their children learn and develop these traits as they grow from grade school through high school and beyond, so they can thrive in an increasingly uncertain and complex world.
You can't prevent what you don't know.