ThingsCon Salon Berlin

Thursday, March 23, 2017 from 6:30 PM to 9:30 PM (CET)
Event Details
The Thingscon Meetup is a regular event organised by the Thingscon team. We are creating a space for the exploration of a responsible, human-centric IoT, a platform for the presentation of different approaches and projects and an opportunity for discussion. 
For our first edition we will be joined by Babitha George and Jon Rogers.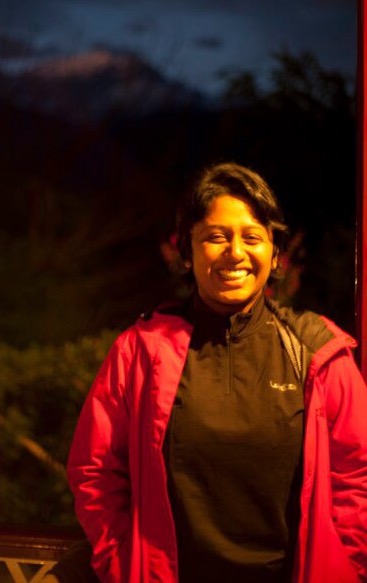 Babitha George anchors Quicksand's Bangalore studio. Her prior work in education in India prompted her to actively think about the role of design thinking in social impact contexts, leading her to steer several of Quicksand's social innovation projects. She is a management graduate from IIM Ahmedabad, prior to which she studied English, Journalism & Psychology. With this background, Babitha believes strongly in the strength of multi-disciplinary approaches. A lifelong love of reading, writing and story-telling also forms the basis for a lot of her current interests and creative pursuits.
She is one of the co-founders of the UnBox Festival. She is also on the Advisory Board of the Victor Papanek Foundation and was featured in the British Council's 'Blurring the Lines' exhibition in London, as one of sixteen people from around the world who are reinventing creative exploration and participation in their respective communities
Jon holds a personal chair in creative technology at the University of Dundee. His work explores the human intersection between digital technologies and the design of physical of things. He balances playful technologies with citizenship to find new ways to connect people to each other and to their data. Jon also founded the Product Research Studio located in the North East of Scotland in 2009 and is proud to have worked with some of the world's best organizations, including BBC R&D, Microsoft, Mozilla, NASA, the Met Office and the Victoria and Albert Museum. With academic collaborations that include MIT Media Labs in the US and the National Institute of Design in India Jon is excited about how easy the world is to reach and to connect to. Currently Jon is conducting a year-long research in collaboration with the Mozilla Foundation, building the Open IoT Studio.

Keep a close eye on this page and our various other channels for further updates.

The event will be hosted by our friends from Mozilla.
Doors open at 6.30pm, the talks start at around 7pm.
We look forward to seeing you there! 
When & Where
Mozilla Berlin, Haus 12, Voltastraße 5, 13355 Berlin

Germany


Thursday, March 23, 2017 from 6:30 PM to 9:30 PM (CET)
Add to my calendar
Organizer
ThingsCon fosters the creation of a human-centric & responsible IoT. To this end we provide practitioners with an open environment for reflection & collaborative action. ThingsCon is a global community of practitioners around Internet of Things (IoT) and connected products, as well as one of Europe's leading conference networks in this field.
We understand ThingsCon contributing to a movement of practitioners who champion shared values: openness, sharing, diversity & inclusivity, sustainability and collaboration in all things "connected" – from products and services to IoT, from consumer goods to smart cities and more. Currently in IoT, not all voices are heard equally, and not all services and products are designed in a way that is human-centric and with the public good in mind.
We believe that a network of practitioners working with aligned values can change this. Through networked action, we can make and advocate for technology that is a force for good. Together with you, we can collectively have a meaningful impact on the lives of hundreds of millions, one product or policy at a time.