The Writer Unboxed UnConference: 2019 -- Escape to WUnderland

Monday, November 4, 2019 at 11:00 AM

-

Friday, November 8, 2019 at 11:00 PM (EST)
Event Details

The Writer Unboxed UnConference is unique. 
Part symposium. Part networking affair. Part workshop. Part retreat.
Unlike other conferences, our hybrid event will not focus on the business of writing; there will be no sessions on finding agents or writing query letters or building platforms. Instead, our focus will be on the things WU'ers crave most:
Drilled-down, interactive conversations and 90-minute workshops on relevant topics led by trusted WU contributors, craft gurus and bestselling authors, including Brunonia Barry, Anne Greenwood Brown, David Corbett, Kathryn Craft, Keith Cronin, Barbara O'Neal, Margaret Dilloway,

Donald Maass, 

Greer Macallister, Ray Rhamey, Therese Walsh, Heather Webb, and Cathy Yardley


A 4-hour capstone workshop with Donald Maass


Mind-stretching sessions to help you understand yourself better as a writer


Time to interact with peers and group leaders in and outside of sessions, because everyone knows that the best part of a conference happens when the conversation begins



A dedicated, quiet space for writing
In other words, we're going to lean on our strengths, the qualities that have made Writer Unboxed a strong site and community. We're going to empower you, but this time we're going to empower you in person.
The Writer Unboxed UnConference is intimate.
The UnCon will be able to accommodate ~120 attendees. Could we go bigger? Yes, but we prefer to keep things on the smaller side. Our primary focus is on making attendees feel comfortable, and helping them to become known by their writing community; this would be less successful with a larger group.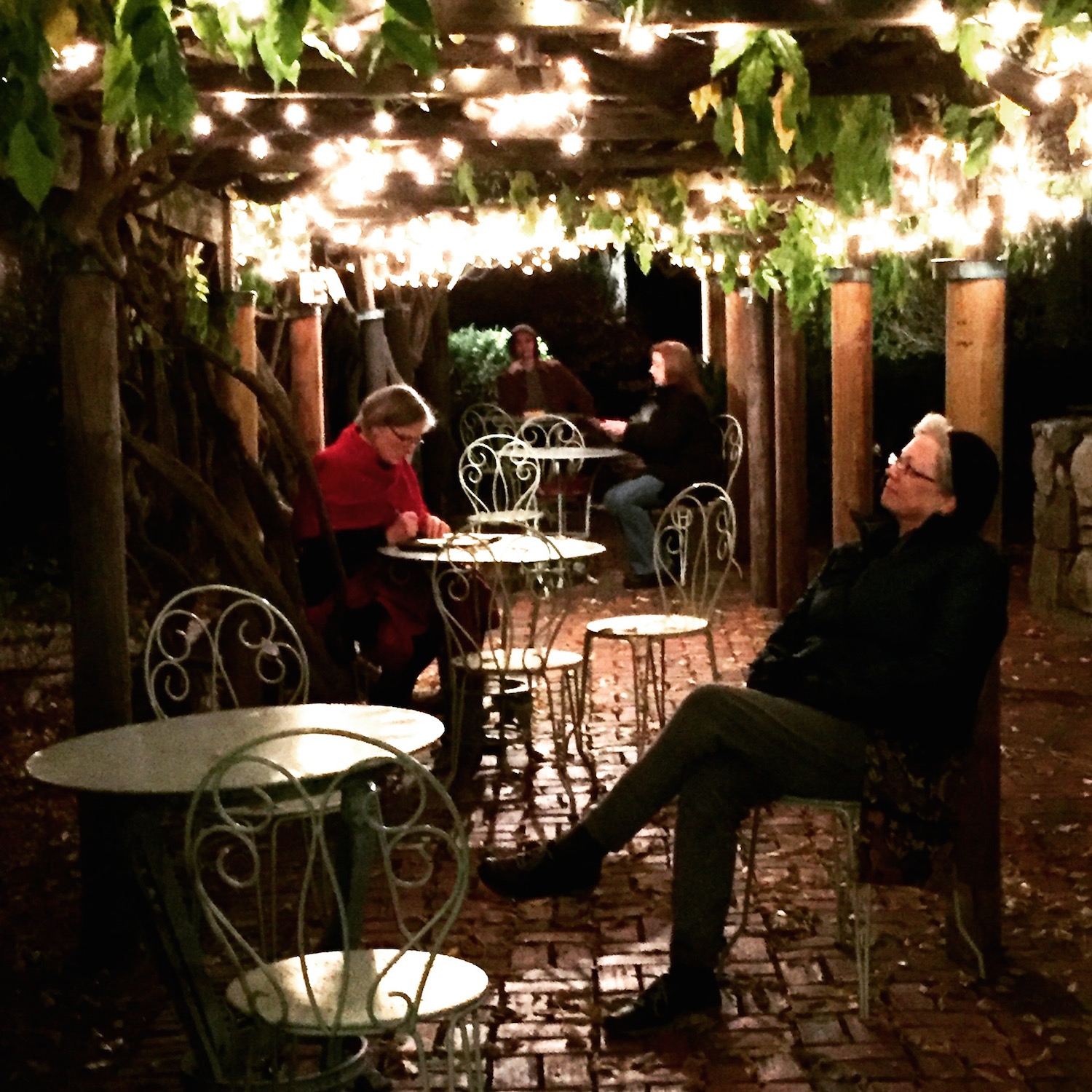 The 2019 UnConference, unboxed

This year's UnConference, Escape to WUnderland, is an exploration of deep craft. 
You will fill your schedule's 16+ programming slots with sessions on the following topics:
The Heart of Your Voice: Understanding the Central Story that Underpins Your Work (workshop)

Building Literary Muscle: How Word Choices and Language Tricks Add Power to Prose (workshop)

Organic Plotting: Using Non-Standard Methods to Find Your Story's Hidden Depths (workshop) 

Raise Your Voice, and Raise Your Game: Experiment with Voice to Unlock New Potentials

The Jenga of Story: Structure for Plotters, Pantsers, and Planners

Beyond Historicals: The Power and Play of Rich Detail to Bring Your Story to Life

Tunnel Down: An Examination of Point of View, Character-Revealing Metaphors, and more

A Deep Sense of Place: Creating Emotional Connection Through Setting (workshop)

Writing for Social Change: Being Authentic Without Being Preachy

Building Bridges: Guiding Reader-Relatability in an Increasingly Divided World 

(workshop)

Beyond World Building: Your Story World, From Black-and-White to Technicolor 

(workshop)

Emotional Tipping Points: Moments That Forever Change Your Characters 

(workshop)

Raiders of the Lost Arcs: Secondary Arcs to Enrich Your Story (workshop)

Reassessing Dialogue

Beyond the First Draft

: What's Said and Left UNsaid (workshop)

The Creative Groove: Emotional Strategies for the Long Haul

Yearning vs. Resistance: Creating Internal Conflict

Backstory is Behavior: Turning Internal Conflict Outward

The Character of Plot: Moving Conflict Forward

The Power of Evil: Motivating Villainous Characters 

Flog a Pro: A Study of First Pages (workshop)

Beyond Process: How Your Writing Process Intersects with Your Story, and Your Life

The Art of Pacing: How Scene, Character, and Structure Accelerate--and Decelerate--Pacing

Writing What Scares You--and Talking to Your Monsters: Calm Anxieties & Deepen Your Writing


Pushing Harder: Increasing Conflict the Right Way

Psychology of the "Meet Cute": The Truth About Chemistry, and Avoiding 

Clichéd

Love Stories

A Visceral Thesaurus: Creating a New Resource Through Group Memory-Mining

The Territory of Character: A Dynamic Way to Understand and Test Your Characters (workshop)

Unboxed Critique: Creating Conversations with Your First Readers to Dramatically Improve Story


4-HOUR CAPSTONE WORKSHOP w/ Donald Maass


The Architecture of WUnder

: Build a Transporting Story Your Readers Won't Want to Leave 
Extras: optional walking groups, an evening "book therapy" session (bring your troubled plot points, characters, etc.), "bed-time stories" (share your five-minute excerpt in a casual evening setting), and more 

Contest: details provided just before the event

Writing space: available throughout the event


When and where:

The Writer Unboxed UnConference will kick off on Monday, November 4th in Salem, Massachusetts, and span the week, culminating in a 4-hour intensive workshop by Donald Maass on Friday, November 8th and a wrap-up party. Sessions will take place in The House of the Seven Gables Visitors Center, and the Hawthorne Hotel's Ballroom and Library.
What follows is a rough look at the schedule.
Monday: check-in between 11 a.m. and 5 p.m. (EST) in the Library, followed by a welcome dinner in the Ballroom at the Hawthorne Hotel


Tuesday:

a mix of sessions and workshops at the hotel and The House of the Seven Gables; a genre-meetup; and an evening "Book Therapy" session




Wednesday: 

a mix of sessions and workshops at the hotel and The House of the Seven Gables;

 and an evening session/contest event (details to be unveiled at a later date)


Thursday: a mix of sessions and workshops at the hotel and The House of the Seven Gables; and an evening group-share event, "Illuminations"


Friday: morning sessions at the hotel; a four-hour intensive workshop with Donald Maass; a lunch session with Brunonia Barry; a final panel discussion; and an after-dinner party in the ballroom
 ---------------
FAQs:
What are my transport/parking options getting to the event?
Transportation arrangements are outside the scope of this event, however we're happy to provide you with information.
For those flying into Logan Airport (BOS), there are several tried-and-true options for traveling to the hotel, including the Massachusetts Bay Transportation Authority, Lyft and Uber, and other round-trip driving services to Salem.
There will be free parking at the Hawthorne Hotel for those traveling by car. Driving instructions from the airport (and other locations) are available on the hotel's website.
Another option may be to find others to travel and split fees with in the WU UnConference Facebook group, which you'll have access to upon registration.
Where should I stay?
We highly recommend that you stay at The Hawthorne Hotel, where most of the event will take place and where we have a block of rooms reserved. Discounted rates will apply for event-goers when you tell the hotel that you are with the UnConference group, with single rooms offered at $165/night and doubles at $175/night. (Our aforementioned UnConference Facebook group is a great place for you to find a roommate, to help alleviate costs.)
The Hawthorne Hotel includes complimentary Internet access via Wi-Fi for all guests.
Are any meals included in the event?
Our welcome dinner (Monday) and one lunch-box meal (Friday) are included.
What's the dress code?
Comfort-forward. Pack sneakers, too; we're going to ask you to walk a bit, as some of our sessions are in The House of the Seven Gables Visitor's Center--about a ten-minute walk from the hotel. You may also want to participate in morning walk groups.
One exception is our elegant dinner in the ballroom on Monday night. Wear what you like, but some may enjoy dressing up for the occasion.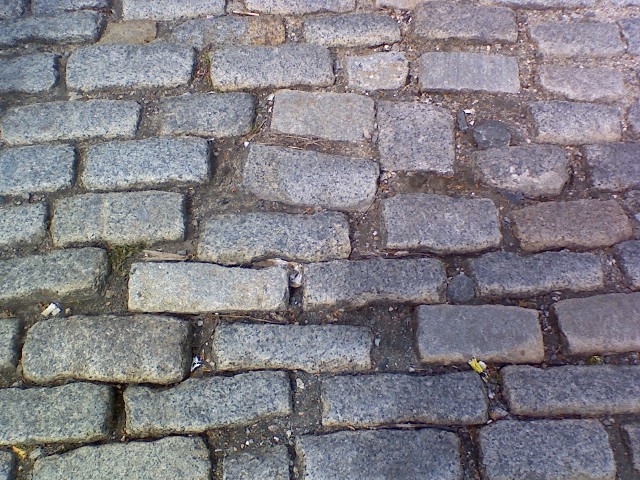 What should I bring to the event?
your laptop and an extension cord

notebooks, pencils/pens 

your manuscript if you'd like to share excerpts for 'bedtime stories'

layers of clothing, in case of rain or cold, or even a warm snap; early November can be mercurial in the northeast

sneakers, for walking the cobbled streets of historic Salem

photo ID
Do I have to bring my printed ticket?
No, but bring photo ID. If you're gifting your ticket to someone else, please inform us ahead of time or your recipient will be turned away at the door.
Why are there fees associated with this event?
Eventbrite charges 3.5% of the price of the event + $1.59 per registration processed. They charge an additional 2.5% to process credit cards. We simply opted to pass along these fees rather than increase the cost of registration to reflect absorption of those fees. All of the details are available here on Eventbrite.
Is there a refund policy?
Yes. Because we have contracts with the hotel regarding our catering needs, our refund policy closely follows theirs to us. 
Following is the refund policy for those registering under the Early Bird price of $699. Please note that refunds do not include Eventbrite or credit card fees incurred at registration. Please also note that the following assumes the original purchase was at full price for that time frame; any discounts provided at registration would be factored into the refund equation on a case-by-case basis.
If you cancel on or before July 27th (100 days prior to the event), you will be refunded all but the $199 deposit, for a total refund of $500.

If you cancel from July 28th-September 4th (99-61 days prior to the event), you will be refunded 50% of the total, equal to $350.

If you cancel from September 5th-October 1st, you will be refunded 25% of the total, equal to $175.

Cancellations after October 2nd are not eligible for a refund.
For those registering under the Late Bird price of $799, the refund policy will be as follows. Again, refunds do not include Eventbrite or credit card fees incurred at registration.
If you cancel on or before July 27th (100 days prior to the event), you will be refunded all but the $199 deposit, for a total refund of $600.

If you cancel from

July 28th-September 4th

 (99-61 days prior to the event)

, you will be refunded 50% of the total, equal to $400.
If you cancel from September 5th

-October 1st

, you will be refunded 25% of the total, equal to $200.
Cancellations after October 2nd are not eligible for a refund.
Where can I contact the organizer with any questions?
You can email our dedicated email account at unconference@writerunboxed.com. Additionally, registrants will be invited to join a Facebook group for attendees, where you can discuss the event with others. This is highly recommended, as it enables you to get to know your fellow attendees ahead of time. 

We hope you're able to join us for WU's third UnConference. Until we see you, write on! 
Have questions about The Writer Unboxed UnConference: 2019 -- Escape to WUnderland?
Contact Therese Walsh
Save This Event
When & Where

Hawthorne Hotel
18 Washington Square W
Salem, MA 01970


Monday, November 4, 2019 at 11:00 AM

-

Friday, November 8, 2019 at 11:00 PM (EST)
Add to my calendar
Organizer
Therese Walsh co-founded Writer Unboxed in 2006, and is the site's editorial director. She orchestrated the first live gathering of the WU community in 2014 in Salem, MA--part UNtraditional conference, part intensive craft event, part networking affair--and very much enjoys picking up the baton every 2-3 years for an encore. Therese, author of two novels (The Moon Sisters, The Last Will of Moira Leahy), was also the architect and co-editor of Author in Progress (Writer's Digest, 2016), a book that guides authors in progress through writing a novel, with tips on how to reach key craft milestones and clear psychological hurdles. A symphonic group effort, Author in Progress features essays by ~50 Writer Unboxed contributors and industry pros.