Description


The Write Drunk
---
~ "Write drunk; edit sober." ~
- Likely misattributed to Ernest Hemingway
--------------------------------------------------------------------
What?
A night of stepping away from our laptops to proverbially bleed on the page together. We'll celebrate our love of words while raising a glass and hearing the stories behind the stories of our favorite authors, poets, playwrights, journalists, and maybe even a blogger or two.
Each event will feature a VIP guest writer, who will regale is with tales of the trade and inspire us with personal stories. After that, we all take a turn in the hot seat, participating in a timed writing exercise inspired by the guest speaker. We'll break out of our writing ruts and break onto the page.
Tickets include a drink and other shenanigans that you'll have to show up for so you don't get FOMO.
Why?
We're here to help you loosen up, get tipsy on inspiration, and put some sloppy ideas onto paper. Stop judging your writing before you even start. Don't let the desire for perfection get in the way of the desire to put-your-butt-in-the-chair-and-write-something.
See also: most book-related events are boring and writers deserve to have fun too.
When?
Inaugural event: Wednesday, October 25th
How?
Doors open at 7.15pm. (That includes time for you to grab a beverage and meet some of your fellow (likely-introverted) writerly types. We'll chat with our guest writer before opening the floor up for questions. Next, we'll all put pen to paper*, writing shitty first drafts inspired by our guest author's key technique, taking us out of our comfort zones and learning new skills and tricks.
And before you judge us, no, we are not actually encouraging you to become an alcoholic writer (or alcoholic anything for that matter). But we do think that having a drink amongst friends, hearing from a writer, and then actually writing something is not a bad way to spend a Wednesday night.
Sign up for our inaugural event on Wednesday, October 25th, and be sure to join our mailing list (on our website) to be the first to hear about when you can join our community and attend our upcoming events.
*pen and paper included
Who?
Writers, people who want to be writers, and people who like to hear from other writers.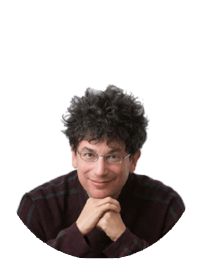 October 25th Guest Speaker - James Altucher
James Altucher is an entrepreneur, chess master, investor, stand up comedian, podcast host, and author of eleven books, including the motivational bestseller Choose Yourself and I Was Blind but Now I See. He has started and run more than 20 companies, some of which failed, several of which he sold for large exits. He has also run venture capital funds, hedge funds, and angel funds, and he currently sits on the boards of several companies. But more importantly, James has been inspiring people at hundreds of events and through weekly Q&A Twitter sessions by speaking on topics including stress, fear, anxiety, money, and relationships.
His writing has appeared in most major national media outlets, including the Wall Street Journal, ABC, Elephant Journal, Tech Crunch, Forbes, and CNBC. His blog, The Altucher Confidential, has attracted more than 10 million readers since its launch in 2010.
Favorite drink while writing?
James's writing beverage of choice is a vanilla milkshake with Baileys, and he never edits without black coffee nearby.
Tweet him @jaltucher
--------------------------------------------------------------------
Information about the organizers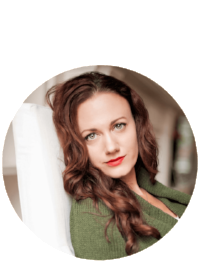 Hosted by Monica McCarthy
Monica gets giddy bringing people together for cocktails and conversations. After starting her own philosophic dinner salons she's been hired to grow communities for 92nd Street Y, Escape The City, Holstee, Impact Hub, and the New York New Church. Known largely for her onstage Fireside Chats, she's had the pleasure of interviewing some rad folks including the writers Gretchen Rubin, AJ Jacobs, and Tim Urban. She consults with organizations on growing values based communities and writing brand manifestos that don't suck. Monica is also a speaker, actress, avid traveler, and terrible cook. Writing projects she desperately needs to finish include: a full-length version of her one-act play which debuted this year at the Inge Festival in Kansas, as well as a book about philosophy and cocktails, and another book she can't tell you about yet but hopes you'll buy it when she can.
Favorite drink while writing?
Monica's writing beverage of choice is a well-made Manhattan and she never edits without a black Americano nearby.
Follow her @MissMMcCarthy
--------------------------------------------------------------------
Where?
New York New Church (upstairs salon)
114 East 35th Street, NYC