Description
THE BEST DAY EVER
Together with their families, Zack Deere and Nicole Martins cordially invite you to their wedding celebration on Saturday August Twenty Sixth, Two Thousand Seventeen at seven in the evening.
Ceremony and reception will be held at:
The Joshua Tree Inn
61259 Twentynine Palms Highway, Joshua Tree, CA
---
---
IT'S ALL IN THE DETAILS...
The wedding registry is available online at BluePrint Registry (copy and paste into browser):
https://www.blueprintregistry.com/registry/ZackandNicole08.26.17
DUDE, WHERE'S MY CAR?
Parking is available behind the hotel and can be accessed via the dirt road to the left of the hotel. The parking area is directly behind the hotel. Parking diagonally is advised to accommodate all guests entries and exits (you may leave your cars overnight if need be). Please enter through the front doors, as to not walk through the ceremony area. Side note: UBER and LYFT are definitely available in Joshua Tree and can drop you off right up front!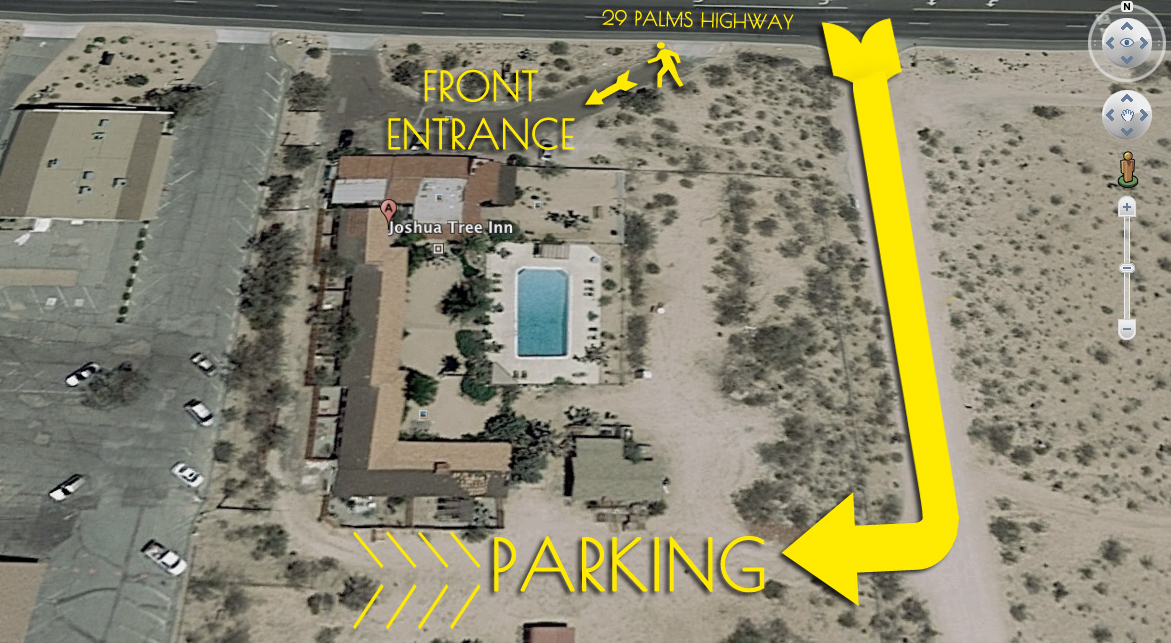 THANK YOU FOR SLEEPING WITH US...
Hotels in the area can be rented at a discounted price when you mention the DEERE WEDDING when booking!
$ - High Desert - (directly across the street from JT Inn) - (760) 366-1978
$$ - Super 8 - 8 minutes from venue - (760) 228-1773

$$$ - Travelodge - 13 minutes from venue - (760) 365-3311
$$$ - Best Western Gardens - 13 minutes from venue - (760) 367-9141
WHAT'S HAPPENIN!
Please wear closed-toe shoes and comfortable clothing. The venue is in a natural setting with Zen sand courtyards. Average temperatures for August are 99 high and 68 low.
In order to allow all guests, including parents, an evening of relaxation we have chosen for our wedding day to be an adult only occasion. We hope this advance notice means you are still able to share our big day and will enjoy having the evening off!
Dinner will be served at 8:30 in the evening. If you have ANY food allergies, please contact the couple as soon as possible for catering accommodations.
There is a pool at the venue. Who knows what will happen. Come prepared.
We love you!
ORDER OF EVENTS
7:00pm - Ceremony
7:30pm - Cocktail Hour
8:30pm - Dinner Hour
9:40pm - Toasts (or roasts, who knows)
10:10pm - Sweet Treats
10:30pm - First Song
10:40pm - Boogy Time