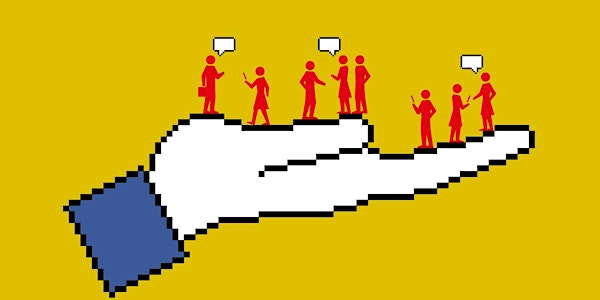 The Tech Giants, Monopoly Power, and Public Discourse, November 14-15, 2019
Location
Columbia University
New York, NY 10027
Description
A small number of tech companies now control the digital public square or large parts of it. These companies have an enormous influence over who can speak, what can be said, and who gets heard. During this symposium, "The Tech Giants, Monopoly Power, and Public Discourse," leading legal scholars, economists, and technologists will examine the extent and nature of the technology giants' ability to structure, shape, and distort public discourse, and consider whether anti-monopoly tools might usefully be deployed to limit, expose, or counter this power.


Opening Panel: Thursday, November 14th, 6:30 pm - 8:00 pm
Columbia Journalism School
Joseph D. Jamail Lecture Hall
2950 Broadway
New York, NY
Opening Remarks
Jameel Jaffer, Knight First Amendment Institute
Panelists
Jack Balkin, Yale Law School
Emily Bell, Columbia Journalism School
Cindy Cohn, Electronic Frontier Foundation

Lina Khan, Columbia Law School
Moderator
Katy Glenn Bass, Knight First Amendment Institute


Friday, November 15th, 9:00 am - 5:00 pm
Columbia Law School
Jerome L. Greene Hall, room 104
435 W. 116th Street
New York, NY
Participants
Neil Chilson, Charles Koch Institute

Daniel Crane, University of Michigan Law School

Evelyn Douek, Harvard Law School

Ellen Goodman, Rutgers Law School

Lina Khan, Columbia Law School

Genevieve Lakier, University of Chicago Law School

Casey Mattox, Charles Koch Institute

Paul Matzko, Cato Institute

Andrea Prat, Columbia University

K. Sabeel Rahman, Brooklyn Law School

John Samples, Cato Institute

Ganesh Sitaraman, Vanderbilt Law School

Zephyr Teachout, Fordham Law School

Tim Wu, Columbia Law School

Ethan Zuckerman, MIT Media Lab
Lunch will be provided.