The Soho Loft Supports Getting to Carnegie: A Voice Competition

Wednesday, January 11, 2017 at 8:00 PM (EST)
Event Details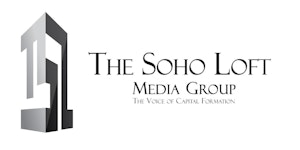 Supports
Getting to Carnegie: A Voice
Competition
January 11, 2017
8:00pm
Carnegie Recital Hall, 
Carnegie Hall, New York City, NY
To purchase tickets, pls. click here
Almost three years ago, Steinway Artist Julian Gargiulo decided to try an experiment: he invited musicians from top International Conservatories world-wide to compete for a place on stage with him at Carnegie Hall. His invitation was open to all student violinists. The rules of the game were simple: all contestants would record and send a video of themselves performing. The four chosen finalists would join him on stage and each perform a movement of his Sonata for Violin and Piano. The audience would vote live for the winner, and the winner, aside from performing at Carnegie Hall, would travel with Julian and a team of internationally acclaimed musicians to perform at the Water Island Music Festival. After the first two years' sold-out events, which were organized by Julian and 2NYC, this year's edition will be for voice. The finalists will be premiering Julian's newly composed Song Cycle.


"Getting To Carnegie" Competition Rules:
1. The competition is open to all vocalists (soprano, alto, tenor, bass) of all nationalities, ages 18 to 29 (by Jan 11, 2017).
There is no application fee.
2. The competition will take place in two rounds.
3. The first round will consist of a video recording of a freely chosen 3-5 minute piece from the standard vocal repertoire, for either solo voice, voice and piano, or voice and orchestra or other instrumental configuration. The video should be uploaded to youtube, vimeo, or equivalent, and the link should then be emailed to the competition by Nov 1, 2016.
4. Four finalists will be chosen by Nov 15, 2016 to proceed to the final round.
5. The final round will take place at Carnegie Recital Hall on Jan 11, 2017 at 7:30PM.
6. All four finalists will get to perform at Carnegie Hall in front of presenters from the APAP National Conference.
7. Each finalist will perform two songs selected from the newly composed song cycle by Julian Gargiulo. The songs will be assigned randomly when the four finalists are chosen. The score of the song cycle will be available for download
at: http://www.gettingtocarnegie.com starting Nov 2016.
8. The winner of the final round will be chosen by the audience immediately following the performance of the four finalists.
​9. The winner will be the featured vocalist during the 12th Water Island Music Festival (http://water-island-music.com), taking place from Jan 13-15, 2017. Airfare, lodging, and meals will be provided. Performing in the Water Island Music Festival is compulsory, and not being able to perform will mean forfeiting the prize.
For more information, pls. click here.

About Julian Gargiulo
Julian Gargiulo is a pianist, composer, and recording artist whose performances have been getting standing ovations from New York's Carnegie Hall to Singapore's Symphony Stage. He has been featured on Radio and TV stations in North America, Europe, and Asia. Julian is a Steinway Artist.
What the critics are saying:
"Simply put, expect to revise any preconceived notions you have about classical music concerts."
(Huffington Post)
"...a stunning mastery of the instrument."
(The News Review)
"dazzling technique and white-hot interpretations"
(Fanfare Magazine)
"Julian builds a rapport with his listeners by regaling them with anecdotes about his life as a traveling musician. It's a formula that works."
(Time Out Singapore)
"...incisive touch of the great virtuoso."
(L'Arena di Verona)
EXECUTIVE PRODUCER

 David Drake
Founder and Chairman
Victoria Global, LDJ Capital and The Soho Loft Media Group
David Drake is an early-stage equity expert and the founder and chairman of Victoria Global with divisions LDJ Capital, a family office and private equity advisory firm, and The Soho Loft Media Group - The Voice of Capital Formation - a global financial media company involved in Corporate Communications, Publications, and Conferences.
Mr. Drake has been involved in TMT (technology, media, telecoms), realty, hospitality, cleantech, energy and impact investments for more than 20 years. He is an advocate of innovative investing in early-stage equity, capital formation policies and developments globally, and the US JOBS Act which he lobbied for in both the US Congress and the EU Commission. Because of his leading work in this space, he represented the US Commerce Department at the EU Commission in Brussels and Rome in July 2012 and was invited in May 2013 to the White House Champions of Change ceremony in Washington, D.C. He was also invited to speak at the UK Parliament during their 1st national crowdfunding day celebration.
His investment, The Soho Loft Media Group, produces and sponsors over 200 global conferences annually and his articles are syndicated in over 100 publications. One such event was April 2013 for the institutional media leader Thomson Reuters, with speakers from Nasdaq, NYSE, KKR and Carlyle Group. He advances financial innovation through his work as an international speaker and writer. He has spoken in major universities like Cambridge, NYU, Cornell, Columbia, and writes regularly for major publications like WSJ, Forbes, Huffington Post, Thomson Reuters. He is the co-author of the books Planet Entrepreneur, Crowdfunding and Other Animals, Investors of Italy and is the author of the upcoming books Crowd Fund Economics, The SPPICE of Crowdfunding, and LIFEE: Life Instructions for Entrepreneurs and Executives. 
Previously, Mr. Drake has acted as general partners in fund-of-funds, realty funds, venture capital funds, seed-funds and hedge funds. Mr. Drake's holdings have media partnership with the European Business Angel Network and Angel Capital Association of North America. He sits on 4 angel networks and has co-founded two angel networks.
His focus today is to take on board advisory positions at companies, angel networks and venture funds, and to guide them on topics such as international regulations, corporate strategy and fund structures, with emphasis on the growing trend of online investment automation for retail and angel investors.
Privately, Mr. Drake has hosted the Harvard Business Club of NY at his home, produced Carnegie Hall concerts and raised funds for the charities Trail Blazers and Best Buddies Carnegie Hall for many years. Today he is a board director of the UBS Charity of the Year and London-based ARCHIVE Global.
Born in Sweden and fluent in six languages, Mr. Drake has an MBA in Finance and an MA in International Law and Economics from George Washington University, where he was awarded the Wallenberg Scholarship for academic merit.
When & Where

Carnegie Recital Hall
881 7th Ave881 7th Ave, New York, NY ,
New York City, New York 10019


Wednesday, January 11, 2017 at 8:00 PM (EST)
Add to my calendar
Organizer
THE SOHO LOFT Media Group (www.thesoholoft.com)
The Soho Loft Media Group is a global financial media company with 3 divisions:
THE SOHO LOFT CONFERENCES organizes up to 200+ investor-focused global summits, talks and events annually.
TIMES IMPACT PUBLICATIONS produces relevant content on investing and entrepreneurship that are published and syndicated in  100+ leading online publications and growing.
VICTORIA GLOBAL Corporate Communications specializes in client Investor Relations, Public Relations, Branding and Social Media Marketing.
The Soho Loft Media Group is your global partner for your investment and business startup and growth strategies.
For additional information, please visit us at www.thesoholoft.com 
or email Donna@LDJCapital.com