Description
Is the news you receive from the world's least-covered places reliable? How do journalists determine the truth about a place when they are outsiders on short-term assignments? Can something be accurate and also untrue? What is the reliability gap?
Find out the answers by becoming a Global Press Journal fact checker for the evening!
In this interactive event, we'll conduct a live fact check of a GPJ story from Democratic Republic of Congo.
Led by GPJ Enterprise Editor Krista Kapralos you will put your fact checking skills to the test by asking real questions to the reporter and fact checker on a complex story about a part of DRC that receives little media coverage. As the fact checker, you will analyze reporting, data and research to determine if you have fallen into the Reliability Gap — that's the inequality that occurs when one culture sets the standard for truth and implements that standard regardless of location.
Join us for wine, hors d'oeuvres and a chance to test your verification skills.
You'll leave with the tools to identify more comprehensive and contextual news coverage and a passion for ethical representation of the world's least-covered people and places.
The workshop begins promptly at 6:30 pm.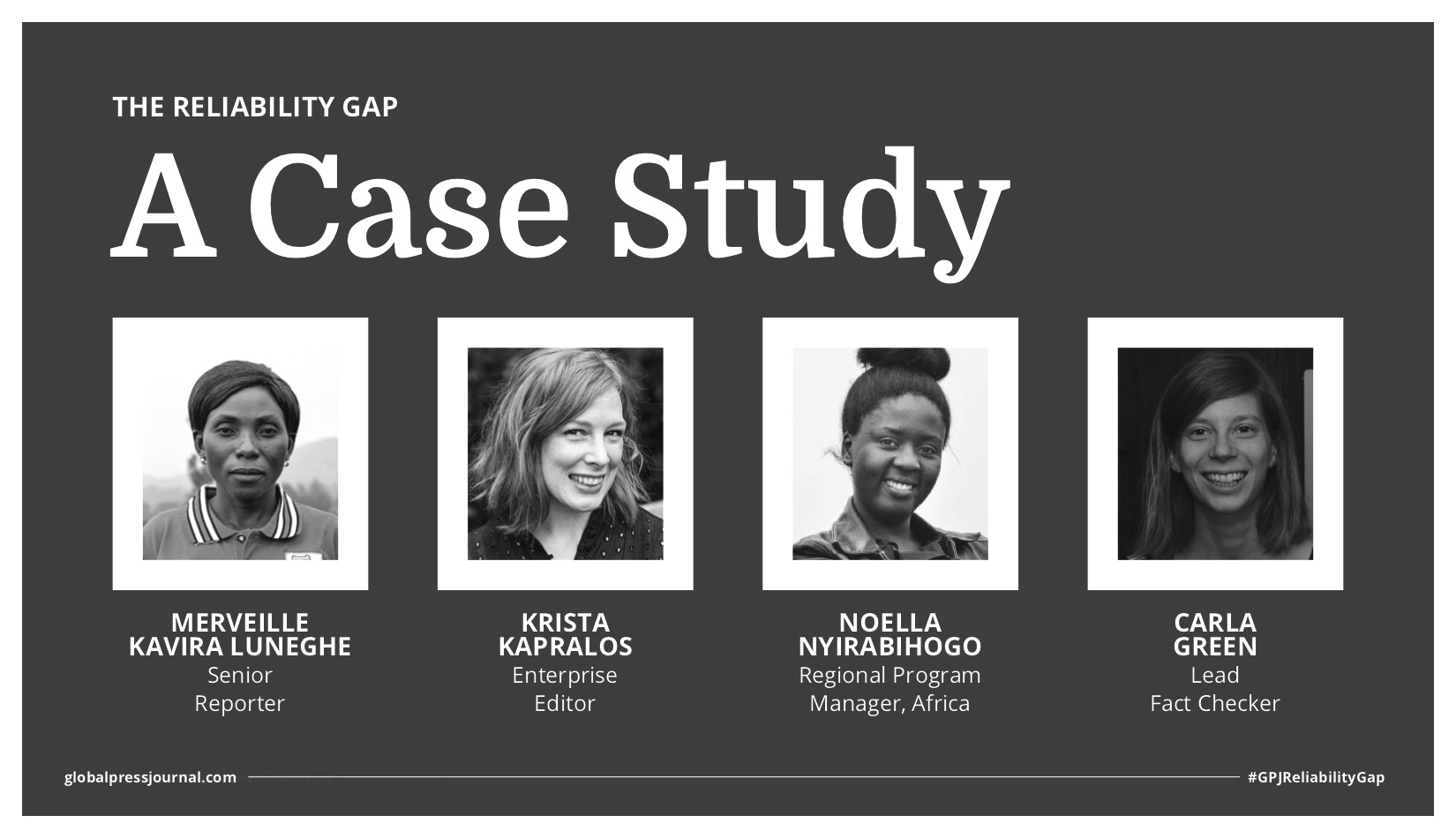 Program
6 p.m. - 6:30 Check In with food and drink
6:30 - 7:30 The Live Fact Check
7:30 - 8 p.m. Q&A