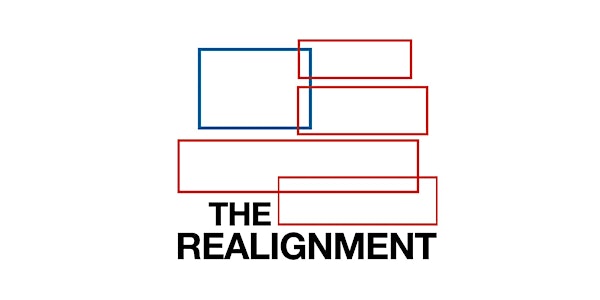 The Realignment Conference
Join us for an exclusive event in Miami covering the shifting state of politics, economics, and technology in a period of disruption
When and where
Location
Pérez Art Museum Miami 1103 Biscayne Boulevard Miami, FL 33132
Refund Policy
Contact the organizer to request a refund.
Eventbrite's fee is nonrefundable.
About this event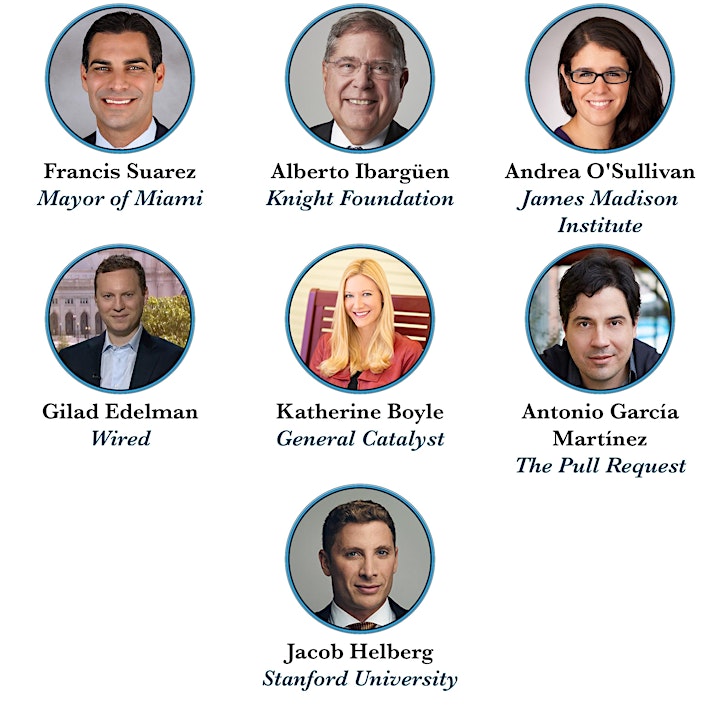 Join The Realignment Podcast's Marshall Kosloff and Saagar Enjeti in Miami for a conference in Miami, Florida on Friday, October 22. This event will bring together exciting new thinkers, leaders, and builders at the forefront of the issues and trends covered on The Realignment for a day of networking and conversation.
Agenda | Friday, October 22
Registration | 1:00-1:30 pm
Session I | Governing the Internet: The Cathedral vs. the Bazaar | 1:30-2:15 pm
Andrea O'Sullivan, James Madison Institute
Gilad Edelman, Wired
Session II | Restarting History: The US-China Conflict | 2:15-3:00 pm
Jacob Helberg, Stanford-Cyber Policy Center
Break | 3:00-3:15 pm
Session III | Institutional Gridlock and American Optimism | 3:15-4:00 pm
Katherine Boyle, General Catalyst
Antonio Garcia Martinez, The Pull Request
Session IV | The Future of Cities | 4:00-4:45 pm
Alberto Ibargüen, Knight Foundation
Francis Suarez, Mayor of Miami
Session V | After Neoliberalism | 4:45-5:30
Julius Krein, American Affairs
Sam Hammond, Niskanen Center
Reception | 5:30-6:30 pm
Event Sponsors
Headline Sponsor: The William and Flora Hewlett Foundation
Gold Sponsor: The John S. and James L. Knight Foundation
Bronze Sponsor: The James Madison Institute
Questions
For general questions or information about sponsorship opportunities, please contact: grace@joinlincoln.org.
Featuring
Francis Suarez | Speaker
Prior to Francis Suarez being elected Mayor of Miami with 86 percent support from residents, Mayor Suarez served as Miami Commissioner for District 4 for eight years. Mayor Suarez also serves as Chair of the Environment Committee, as well as on the Advisory Board of the U.S. Conference of Mayors.
Alberto Ibargüen | Speaker
Alberto Ibargüen is president and CEO of the John S. and James L. Knight Foundation. He is the former publisher of The Miami Herald and El Nuevo Herald. During his tenure, The Miami Herald won three Pulitzer Prizes and El Nuevo Herald won Spain's Ortega y Gasset Prize for excellence in journalism. He graduated from Wesleyan University and the University of Pennsylvania Law School. He also chaired the board of the World Wide Web Foundation.
Andrea O'Sullivan | Speaker
Andrea O'Sullivan is the director of the Center for Technology and Innovation at the James Madison Institute. Her work focuses on cybersecurity, surveillance, Internet freedom, cryptocurrency, competition, and the economics of technology. Her writing has been published in the Wall Street Journal, Chicago Tribune, Newsweek, Washington Times, US News and World Reports, and other outlets, and she pens a regular column on technology topics for Reason. She was selected as one of Forbes' 30 Under 30 in policy in 2016.
Gilad Edelman | Speaker
Gilad Edelman is WIRED's politics writer. Before that, he was executive editor of the Washington Monthly. He has a degree from Yale Law School.
Katherine Boyle | Speaker
Katherine Boyle is Partner at General Catalyst, a venture capital firm with $5 billion raised to date, where she co-leads General Catalyst's seed platform. She focuses on early-stage investments in highly-regulated industries, including aerospace, defense, financial technology and computational biology. Before becoming an investor, Katherine was a staff reporter at The Washington Post with an MBA from Stanford Graduate School of Business.
Antonio García Martínez | Speaker
Antonio García Martínez is an American New York Times best-selling author and tech entrepreneur. He is a former product manager for Facebook, the CEO-founder of AdGrok, and a former quantitative analyst for Goldman Sachs.
Jacob Helberg | Speaker
Jacob Helberg is a senior advisor at the Stanford University Center on Geopolitics and Technology and an adjunct fellow at the Center for Strategic and International Studies (CSIS), where he is authoring a forthcoming book, Wires of War, on technology policy, China, and U.S. national security.
Marshall Kosloff | Moderator & Co-Host
Marshall Kosloff is the Director of Outreach and Media for the Lincoln Network, and co-hosts The Realignment podcast. Before Lincoln, he was a researcher on PBS's Firing Line with Margaret Hoover and participated in the Public Interest Fellowship. He is also a Media Fellow at the Hudson Institute. He holds a bachelor's degree in political science from the University of Oregon. Marshall lives in Brooklyn, New York.
Saagar Enjeti | Moderator & Co-Host
Saagar Enjeti is the cohost of Breaking Points on YouTube. He was named 2019-20 Tony Blankley Fellow by Steamboat Institute. Saagar is also a Media Fellow at the Hudson Institute in Washington DC where he co-hosts The Realignment podcast. Saagar previously served as White House Correspondent for The Daily Caller and Foreign Affairs Correspondent for The DC News Foundation. Saagar received his Masters degree in US National Security Policy from Georgetown University and his bachelors in Economics from The George Washington University.