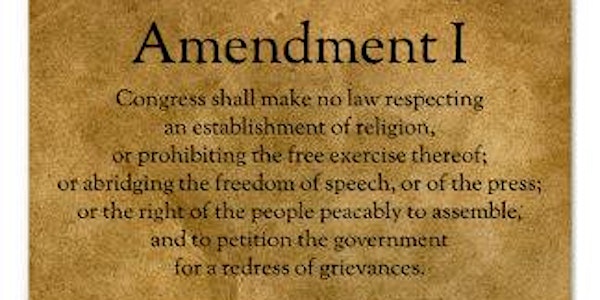 The Press and the Presidency: A Lecture by David Greenberg
When and where
Location
1 MetroTech Center 22nd flooor Brooklyn, NY 11201
Description
Hey all,
The Society for Constitutional Protection is pleased to announce a lecture with David Greenberg, Professor of Journalism and History at Rutgers University. He is also a contributing editor to Politico Magazine, where he writes a regular column, and he previously served as managing editor and acting editor of The New Republic.
Professor Greenberg specializes in American political and cultural history. His new book, Republic of Spin: An Inside History of the American Presidency (W.W. Norton, 2016), examines the rise of the White House spin machine, from the Progressive Era to the present day, and the debates that Americans have waged over its implications for democracy.
Some potential topics for Professor Greenberg's presentation include:
--The importance of the Free Press to our democracy.
--The challenges this new administration poses to the First Amendment.
--The history of White House spin and where this administration stacks up.
This should be a fascinating and educational lecture. I personally am looking forward to learning a lot. Note, the first thirty minutes will be reserved for group announcements/activities. The lecture will begin at 6:30. And you must bring photo identificaiton to gain accesss to the building.
Best,
Daniel Miller (Founder, the Society for Constitutional Protection)
https://www.facebook.com/The-Society-for-Constitutional-Protection-1837266869886271/
https://www.meetup.com/The-Society-for-Constitutional-Protection/