Description
The Untold Story About the Day the Women of Iceland Brought Their Country to its Knees
On a crisp Fall morning in 1975, the women of Iceland changed their world in a single day, when ninety percent of them walked off the job and out of their homes, refusing to work, cook or take care of the children from noon to midnight. Initially laughed off as "a huge joke" by many men, the strike laid the foundation for Iceland's status today as the world's most gender-equal country.
Please join us for a screening of this documentary-in-progress and a conversation with the feisty, hilarious leaders of the strike.
Tickets are $12, all proceeds will be donated to complete the documentary.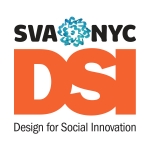 Director Pamela Hogan was raised by a single mother, an advertising executive in Boston who was paid half the wages of her male co-workers for the same job. Hogan's independent film Looks like Laury Sounds like Laury was hailed as one of "The Best TV Shows of 2015" by The New York Times. She was Co-creator, with Abigail Disney and Gini Reticker, of the groundbreaking series Women, War & Peace and Director of the first episode, I Came to Testify, about the Bosnian women who changed international law by testifying about wartime rape for the first time in history. Seen by 12 million PBS viewers, the series won the Overseas Press Club's Edward R. Murrow Award for best TV documentary on international affairs, and a Television Academy Honor. I Came to Testify won the ABA's Silver Gavel for excellence in fostering the American public's understanding of law. Full bio: https://journalism.columbia.edu/faculty/pamela-hogan
Co-producer Hrafnhildur Gunnarsdottir's company, Krumma Films, has produced numerous acclaimed films on the Icelandic women's movement, including Women in Red Stockings about the 1970s feminist wave and The Kitchen Sink Revolution, on the movement's 1980s evolution. A filmmaker and activist, Hrafnhildur has served as president and vice president of the gay alliance of Iceland, Samtökin´78. As president of the filmmakers association FK since 2009, she directed its transformation into a labor union. She has also been chairman of the board of Nordisk Panorama alliance of shorts and documentary filmmakers based in Copenhagen and Malmö. She received her BFA from the San Francisco Art Institute in 1989 and resided in California for more than 15 years, working on numerous documentary films such as Alive in Limbo (ITVS) with Erica Marcus and Tina Naccache (Locarno Human Rights Special Mention and the Spirit Award from BIFF); and Senorita Extraviada by Lourdes Portillo (Special Documentary Jury Award, Sundance Film Festival).
The Long Friday is produced by Alternate Image Productions and co- produced by Krumma Films, in association with Fork Films.
© Other Noises
Date and Time
Location
Refund Policy