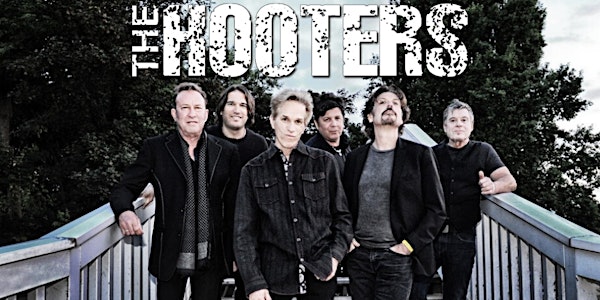 The Hooters
The Hooters show details: 5:30pm gates open 6:00pm- Mike Greet and Co. 7:00pm- Danny Black 8:00pm- The Hooters
When and where
Location
Univest Performance Center 301 W. Mill Street Quakertown, PA 18951
About this event
In 1980, The Hooters burst onto the Philadelphia music scene as a new and different kind of rock band, formed by co-leaders and writers Rob Hyman (lead vocals, keyboards, accordion) and Eric Bazilian (lead vocals, guitars, mandolin, mandola, harmonica, saxophone). The other members include original drummer David Uosikkinen, John Lilley (guitars, mandolin), Fran Smith, Jr. (bass, vocals) and Tommy Williams (guitars, mandolin, vocals).The Hooters' strong and powerful presence, as performers and as songwriters, led to their first major record deal in 1984 with Columbia Records. Their 1985 debut release "Nervous Night" quickly achieved Gold and Platinum status in the USA, Australia and Canada with the hits "And We Danced", "All You Zombies", "Day By Day" and "Where Do The Children Go". 2017 brought "Give The Music Back", a new double-live album recorded at the legendary Keswick Theater, near their home-town base of Philadelphia. This compilation CD and subsequent international tours continue to reflect their strong collaborations in the studio, their passionate energy onstage, and their long-time friendship on the road and off. And in October 2019, the group was inducted into Philly's "Walk Of Fame" with their own sidewalk plaque on the Avenue of the Arts.
Band's website: www.hootersmusic.com
Facebook: @TheHooters
Instagram: @hootersmusic
Twitter: @thehooters
Meet and Greet add on:
Photo opportunity with the Hooters
Exclusive 2020 Concert T-Shirt
Concert pack
Free combo meal
Early Entry (5:00 pm)
The Univest Performance Center is an all weather venue with outdoor seating. For more information on the venue, please follow the link here which has answers to frequently asked questions.
THIS IS AN ALL WEATHER EVENT: ALL SALES FINAL, NO EXCHANGES OR REFUNDS
For a full description of our ticket policy, please follow link here