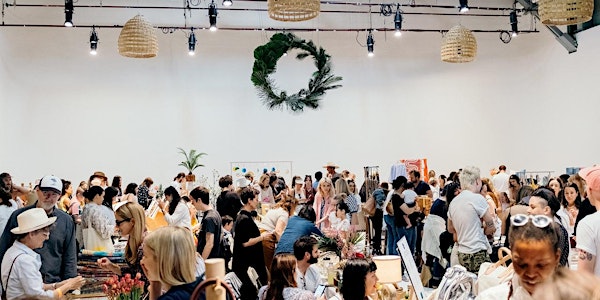 The Echo Park Craft Fair 10 Year Anniversary - Winter Edition 2019
The Echo Park Craft Fair is a bi-annual artisan makers event celebrating 10 years of creativity and community on December 6, 7, and 8, 2019.
When and where
Location
Mack Sennett Studios 1215 Bates Avenue Los Angeles, CA 90029
About this event
The Echo Park Craft Fair was founded a decade ago by friends Beatrice Valenzuela and Rachel Craven, working artists and mothers, seeking to create a space to connect with their local creative community.
As the fair has evolved alongside what is now a global makers movement, the core values and intentions have remained the same – to provide a vibrant gathering place for a circle of artists to commune, share and inspire.
The Preview Party on December 6th launches the Holiday Fair. Enjoy an evening of treats, cocktails, and music while mingling with the artists. The Preview Party takes place in support of Inner City Arts, an oasis of learning, achievement, and creativity for young people, located on LA's Skid Row. This event will feature only artists in our Mack Sennett and Effie Street spaces.
Saturday, December 7th and Sunday, December 6th are the main days of the fair, spanning several adjacent spaces at Mack Sennett Studios, outdoors on Effie Street, and the Silverlake Independent Jewish Community Center. Click here to view the event map.
All children under the age of 13 are free.
Fair Dates:
Friday, December 6th, 6-9pm - Preview Party & Inner City Arts Benefit
Saturday, December 7th, 10am-6pm
Sunday, December 8th, 10am-6pm