Description
Join us at Soldier Field for the One Summer Chicago Job Fair!
Fee: Free registration tickets are required at check-in. If you register for a group of people, please print out a registration ticket for each group member to present at check-in.
Age Range: 14 to 18
Need a job? The One Summer Chicago Job Fair will connect you to future employment opportunities and prepare you for success in interviews and application processes.

Résumé Workshops - Take advantage of our résumé building workshops to fine-tune your profile and let your best you shine.
Networking - Meet the people who hire teens just like you every year and find out what they have to offer.
Mock Interviews - Want more confidence? Get comfortable with the interview process so you can dominate your next interview.
Find The Job For You - This is your chance to find a job that works for you, learn about future employment opportunities and determine your next steps to get the job you want.
Dress to impress...you never know who you might meet! And don't forget your résumé! (bring a few copies)
Entrance - Gate # 6 - located on the east side of the Stadium (Gate # 14 ADA Accessible), the event will be held in the Stadium Club Room
Parking - Free parking available during the event in the Waldron Lot, located south of the stadium.
Concessions - will be available for purchase during this event.
Dress to Impress Contest: Randomly selected participants will be offered a chance to partake in our Dress to Impress contest. The candidate with the most dress style votes will win our grand prize.

Follow us on twitter @TeensInThePark or visit us at www.teensinthepark.com to stay connected with our events/offerings.
SPECIAL GUEST HOST:
WGCI Radio / TV Personality, KENDRA G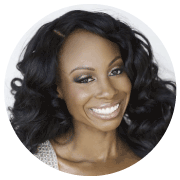 This event is part of the One Summer Chicago program, in partnership with the Department of Family & Support Services and After School Matters.
Want to prep yourself for the One Summer Chicago Job Fair? Click here to get started!
Improve your Job Fair experience with the Reveel app available for download on Dec. 19, 2015. Click the Reveel logo below to learn more: