Location
Nasdaq Entrepreneurial Center
505 Howard Street
Plaza Level
San Francisco, CA 94105
Description
The Biggest Lie in Building and Scaling a Business with Shinjini Das
No one ever talks about the importance of building engaged, loyal, and most importantly, hungry audiences prior to selling your product or service to them. Everyone always talks about how to sell, what to sell, when to sell, but how about we focus on empowering our audience base for the first few months to even the first year of a start-up? By emphasizing growth ahead of premature conversion to monetization, your audience will in fact be engaged and *ready* to purchase from you, vs. feeling in essence used. In addition, by prioritizing your growth to propel monetization, your ROI will be much higher.
You will walk away knowing how to:
Focus time, energy, and existing financial resources of a startup on growing a targeted and engaged niche audience both via online and offline communities

Strategize on how to build 1:1 connections with audiences so that people feel a genuine connection and relationship with you, your brand, and your company

Communicate your unique value to your audiences as you grow and convey how specifically you will enable them to live greater and more fulfilling lives
Schedule
9:30am Registration and Networking
9:45am Session Begins
10:45 Q & A + Networking
11:00am Session Ends
OUR SPEAKER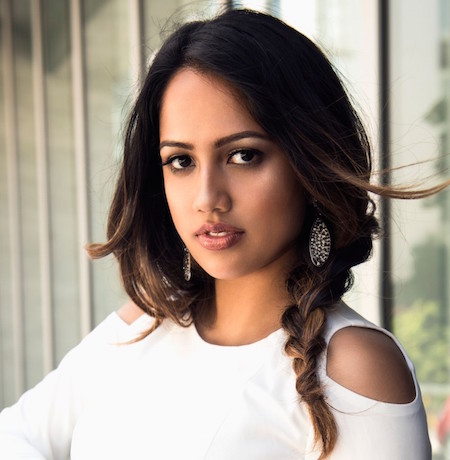 Shinjini Das
Shinjini Das, The Go-Getter Girl! ™ , is the data-driven Founder and CEO of The Das Media Group, a digital creative agency, engineer, Hollywood television personality fluent in Spanish, keynote speaker with the U.S. Department of State, and author with a 1.4MM+ monthly reach including interviews on ABC, FOX, FORBES, NBC, INC, Business Insider, NPR, and at the United Nations Headquarters. She is an expert in building television, social, and digital content with meaning to engage global technology and lifestyle audiences. Shinjini is building an empowering international media platform for her go-getters.