About this Event
Lost Lake Presents:
The BellRays
The Atom Age
Hot Apostles
Friday, Feb 22, 2019
Doors: 8:00 PM
Show: 9:00 PM
16 and over
$12 - $17
Lost Lake
3602 E. Colfax Ave.
Denver, CO
All sales are final. Review your order carefully, there are no refunds for any reason. No tickets are mailed to you, your name will be on the will call list night of show. Night of show (1) bring a valid government issued ID and (2) be able to show ticket confirmation at the door.
_____________________________________________________________________________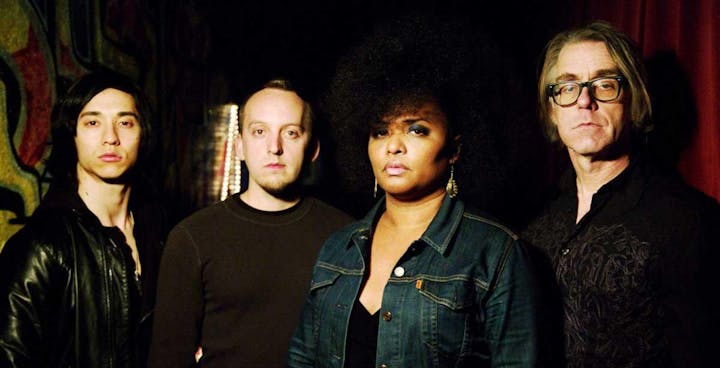 If music is food for the soul, then The BellRays are Thanksgiving and they know how to cook. The BellRays strip down to the meat of what music means to them. Growing up in SoCal, they thrived on radio channels that broadcast more than one kind of music. It was a party. 'Punk Funk Rock Soul' is their party with their songs and friends.
"We take our ear where our heart lives in simple song-writing, making ourselves and hopefully all who hear it feel good," explains singer Lisa Kekaula. "We are proud of its simplicity and love how the new songs sound like old friends. This release is a collection of songs that illustrates why we do what we do. We are not 20 year-olds and that's okay. We are proud of our mileage and journey and PUNK FUNK ROCK SOUL validates our comfort in what music means to us. Viability, trend and meaning are up to the eye of the beholder. For the record…we like to rock."
The Atom Age find their inspiration from the dust covered collections of unhinged 60's punk and R&B, whose crazed energy was once misconceived as a better fit for your trashcan than for your turntable. While taking many of their cues from these primitive pilgrims of punk, The Atom Age still strive to lay down their own modernized take on the sound. The band's new record, Hot Shame, was co-produced by Blag Dahlia of the Dwarves, and channels a wide range of influences from bands like The Sonics, Link Wray and the Murder City Devils.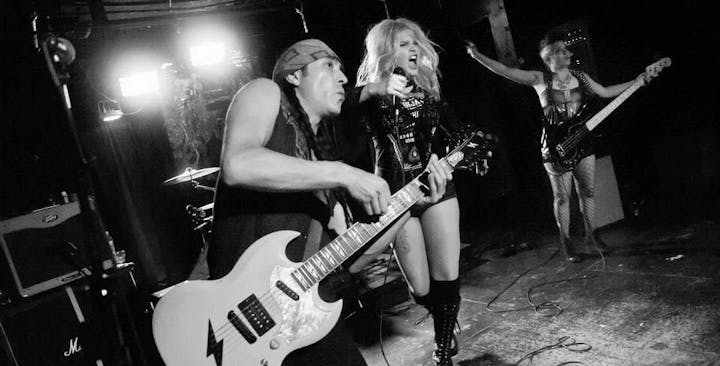 Hot Apostles is a rock 'n' roll band from Denver, CO. The groups' aggressive and melody-driven sound binds together elements of classic rock, punk and blues. Rooted in catchy guitar hooks and rich vocal melodies, lead singer Eryn Swissdorf's versatile voice easily simmers in the sultry, the sweet and everything in between as she delivers lyrics about heartache, hope, humanity and our political climate. Guitarist and songwriter Tay Hamilton draws inspiration from '70s and '80s rock, inventing sizzling riffs boosted by musical powerhouse Joaquina "Roqui" Lluma's driving fiery bass lines. Hot Apostles' high-energy live performances and livewire never fail to bring audiences to their feet.
The band came to fruition in 2011 when multi-instrumentalists and music lifers Swissdorf and Hamilton started writing songs as an acoustic duo. They joined forces with Argentinian-born, jazz-trained bassist Lluma, and the mighty sound of Hot Apostles took shape. The group regularly enlists a range of exceptional drummers including Seth Cross, member of The Robby Wicks Band.
Hot Apostles released a full length, self-titled album in 2013, an EP in 2014 entitled "Wheels of Motion" and the 2017 release, "WTF is Rock 'N' Roll." Their newest single "Crucify" was engineered and mixed by Nick Sullivan, mastered by Jonathan Russell and recorded at Colorado studio, The Keep.
A favorite live band across Colorado, Hot Apostles has been nominated for Best Rock Band three years in a row by Denver's Westword. The band has performed at Belly Up Aspen, Bluebird Theater, 3 Kings Tavern, Sheridan Opera House in Telluride, Hodi's Half Note and has played the Westword Music Showcase and Underground Music Showcase. For more information, visit www.hotapostles.com.