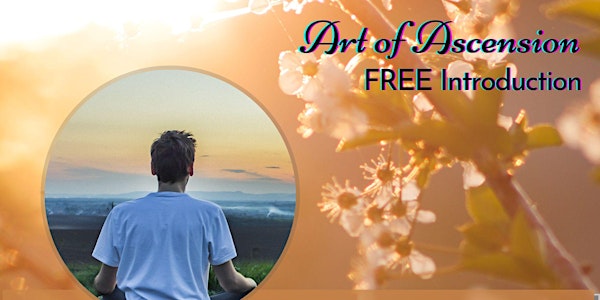 The Art of Ascension - FREE Introductory Talk (in Einsiedeln, Switzerland)
An in-person and Free introduction to The Art of Ascension -- a simple meditative tool to tap into your Inner Peace.
By Einsideln Ascension Events
Date and time
Wednesday, June 7 · 7 - 7:45pm CEST
Location
Einsiedeln Ascension Events Erlenbachstrasse 8840 Einsiedeln Switzerland
About this event
The Art of Ascension is an ancient meditative tool that continually brings our attention inward so we re-learn to draw from our in-born potential and live life with Inner Peace, Abundance, and Gratitude. Come to hear how this simple yet profoundly transformative practice can be easy to learn and simple to apply into daily life!
June 7th, Wednesday at 19:00
Location: Einsiedeln, SZ (Click "Reserve a Spot" to receive full address)
This is an In-Person talk open to the general public, in English, with assistance in German as needed.
Admission is FREE.
=== TO LEARN ===
A First Sphere weekend course is also offered to learn the practice:
June 16-19 in Paradise near Schlatt bei Diessenhofen
For further details to learn the Practice, please call/SMS +41 77 431 8016 to speak with the teachers directly.
=== RESOURCES ===
Books and E-books about Ascension are available at: msibooks.org
About the organizer
Offering events & courses in service to sharing the Ishayas' Ascension, in Switzerland and beyond. For books and gifts that awaken consciousness, check out msibooks.org.