Pharmacists: Earn a Certificate in Pharmacogenomics Facilitating the Test2LearnTM training are Dan Krinsky, BS, MS, RPh and Sue Paul, RPh
About this event
Pharmacists: Earn a Certificate in Pharmacogenomics
Facilitating the Test2LearnTM training are Dan Krinsky, BS, MS, RPh and Sue Paul, RPh, PGx101 Co-Founders. 
This program enables attendees to learn by using real genetic data in highly interactive exercises.
Each attendee will be offered an optional, personal, low-cost pharmacogenomic test. We highly recommend testing yourself so that you can experience the insights your patients will experience.
Earn 20 ACPE accredited continuing education credit hours
Activity Description
The Test2LearnTM Community-based Pharmacogenomics Certificate Program teaches the principles of pharmacogenomics as well as its practical implications in disease states such as cardiology, oncology, neurology and infectious diseases, among others. It trains pharmacists to decipher genetic tests, translate that information, and make appropriate recommendations for the patient (including collection of DNA samples) interpretation of patient results, and counseling and collaboration with prescribers to help optimize patient medication regimens. The 20-hour ACPE-accredited certificate program enables students to learn by using real genetic data in highly-interactive exercises with an optional activity for learners to undergo personal genomic testing. The Certificate Program is comprised of:
12 hours of home study
8 hours of live training. Credit is only awarded for completion of the entire 20 contact hour program.
The target audience for the certificate program is pharmacists in all practice settings including community, ambulatory care, inpatient, professional associations, and academia. While the program is primarily designed for pharmacists, student pharmacists and non-pharmacists interested in pharmacogenomics are also welcome to complete the program.
Successful completion of the live seminar component will result in 8.0 contact hours of continuing pharmacy education credit. Successful completion of the self-study component involves passing the self-study assessment questions with a grade of 80 percent or higher and will result in 12.0 contact hours of continuing pharmacy education. Attendance and participation are required before obtaining CPE credit. Partial credit will not be awarded.
Learning Objectives The pharmacist who completes the home-study and live components of this Pharmacogenomics Certificate Program should be able to:
Demonstrate understanding of basic genetic/genomic concepts and nomenclature
Describe advances in scientific knowledge and technology, which have led to innovations in personalized medicine
Identify the role of behavioral, social and environmental factors (lifestyle, socioeconomic factors, pollutants, among others) to modify or influence genetics in the manifestation of disease.
Compare and contrast different PGx study designs.
Identify drug- and disease-associated genetic variations that facilitate development of prevention and treatment strategies and appreciate there are differences in testing methodologies and are aware of the need to explore these differences in drug literature evaluation
Assess predisposition to disease and selection of drug treatment by using family history
Describe the role of genetic factors in maintaining health and preventing disease
Assess the difference between clinical diagnosis of disease and identification of genetic predisposition to disease (genetic variation is not strictly correlated with disease manifestation)
Recognize that pharmacogenomic testing may also reveal certain genetic disease predispositions (e.g., the Apo E4 polymorphism)
Demonstrate an understanding of how genetic variation in a large number of proteins influences pharmacokinetics and pharmacodynamics related to pharmacologic effect and drug response
Use online resources to assign haplotypes and predicted drug response phenotypes from genetic data.
Describe the influence (or lack thereof) of ethnicity in genetic polymorphisms and associations of polymorphisms with drug response
Recognize the availability of evidence-based guidelines that synthesize information relevant to genomic/pharmacogenomic tests and selection of drug therapy (e.g. Clinical pharmacogenomics implementation consortium)
Evaluate the availability of genetic testing under FDA, CLIA, and DTC regulations.
Evaluate PGx test reports through group-based activities and role-playing to demonstrate the PGx knowledge/skill-based competencies
Create a step-wise decision-making process for the integration of PGx with clinical variables known to impact PK/PD to make appropriate PGx-based recommendations for patients and populations.
List drugs/clinical situations where PGx testing is likely to be most useful clinically
Identify the potential physical and/or psychosocial benefits, limitations and risk of genomic/pharmacogenomic information for individuals, family members and communities, especially with genomic/pharmacogenomic tests that may relate to predisposition to disease
Describe the increased liability that accompanies access to detailed genomic patient information and maintain confidentiality and security
Define the cost, cost–effectiveness and reimbursement by insurers relevant to genomic or pharmacogenomic tests and test interpretation for patients and populations
Identify the need to refer a patient to a genetic specialist or genetic counselor
Describe proper documentation of test results in electronic patient record
Adopt a culturally sensitive and ethical approach to patient counseling regarding PGx test results
Demonstrate patient and provider communication about PGx testing and test results and counseling through group-based activities and role-playing
Evaluate different business models to integrate PGx in various practice sites
Discuss different strategies to engage with local practitioners to optimize the delivery of PGx services prior to implementation
Review of safety procedures for handling biospecimens and proper mailing
The University of Pittsburgh is accredited by the Accreditation Council for Pharmacy Education as a provider of continuing pharmacy education. The home study portion of the program is approved for 12 contact hours and the live training is approved for 8 contact hours of continuing pharmacy education credit. Credit is only awarded for completion of the entire 20 contact hour program. Note that the process must be done within 5 days for the live program. After that, upon request, CE can technically be granted for up to 30 days but is more laborious for the participant and provider. After the 30 day expiration, the CE office is unable to grant CE at all per accreditation rules.
Activity Type: Practice-based
Target Audience: Pharmacists in all practice settings
Release Date: June 13, 2019
Expiration Date: June 13, 2022
FAQs
 How can I contact the organizer with any questions?
Please email Sue at Sue@PGx101.com
 What's the refund policy?
No refunds, but it is transferable
 Is my registration fee or ticket transferable?
Yes, $100 administrative fee to make sure the attendee gets the proper credit.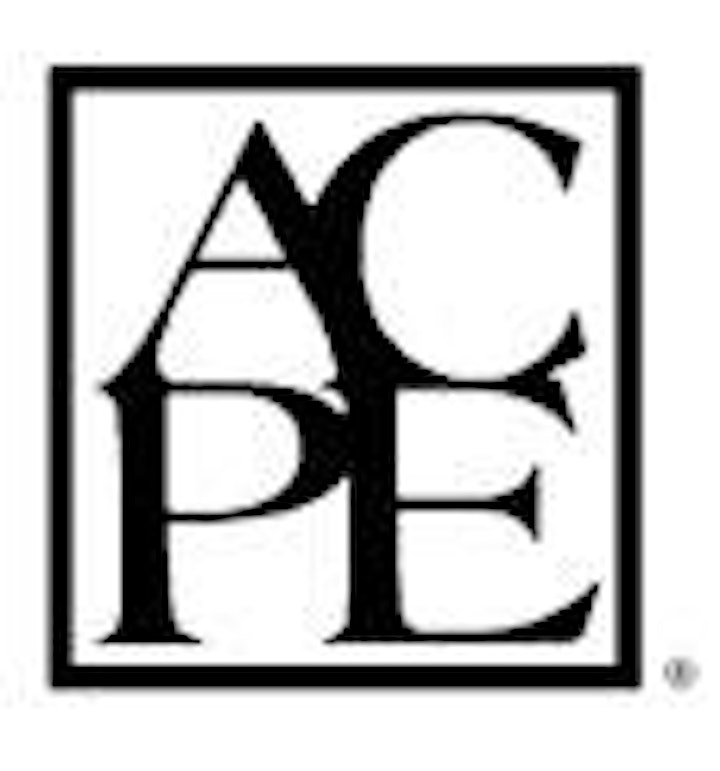 Date and time
Location
Refund policy
Organizer of Test2LearnTM Pharmacogenomic Certificate Training October 30 & 31, 2021
Passionate facilitators of the Test2LearnTM PGx Certificate Program
Dan Krinsky, BS, MS, RPh and Sue Paul, RPh, PGx101 Co-Founders
This program enables attendees to learn by using real genetic data in highly interactive exercises
Vision: Improve the quality of life of people in the communities we serve through incorporation of personalized medicine.
Mission: Educate healthcare providers on important concepts of PGx and collaborate with forward thinking HCPs who want to establish a PGx testing service. 
5% of proceeds will be donated to charities that improve health.