Description
Exhibition period: Dec.15th – Dec.20th, Tue – Sat, 11am – 6pm
Light refreshment and snacks available at opening reception.
Brought to you by Emerging Young Artists from Toronto and Sparkground from London, is our exciting transnational art exhibition project: Tele-Tales. In etymology, the prefix "tele-" comes from Ancient Greek têle, meaning at a distance, far off, and far away.
Twelve artists, of which six from London and six from Toronto, have been paired up as six groups to communicate and collaborate, create and re-create, through the lens of distance and temporality.
Come to Robert Kananaj Gallery on Dec.15th at our afternoon opening and witness the encounter of different paths of life, personal memories intertwined. You will be able to dance and play under the cities reflections, to discover history casted onto discarded objects by their previous owners, and engage with artists' unspoken languages.
---
Participating artists in pairs:
In Pui Pui Ip and Meghan Ross 's The Tale of Two Cities, a series of photographs displayed in London captures a hunt for doppelgängers in Toronto and London. Whereas in Toronto, the doppelgänger searchers – will empower two images to travel through the gallery space and be displayed with mobility, demonstrating the process of searching one's "significant other" with hundreds of confetti cut out from the images.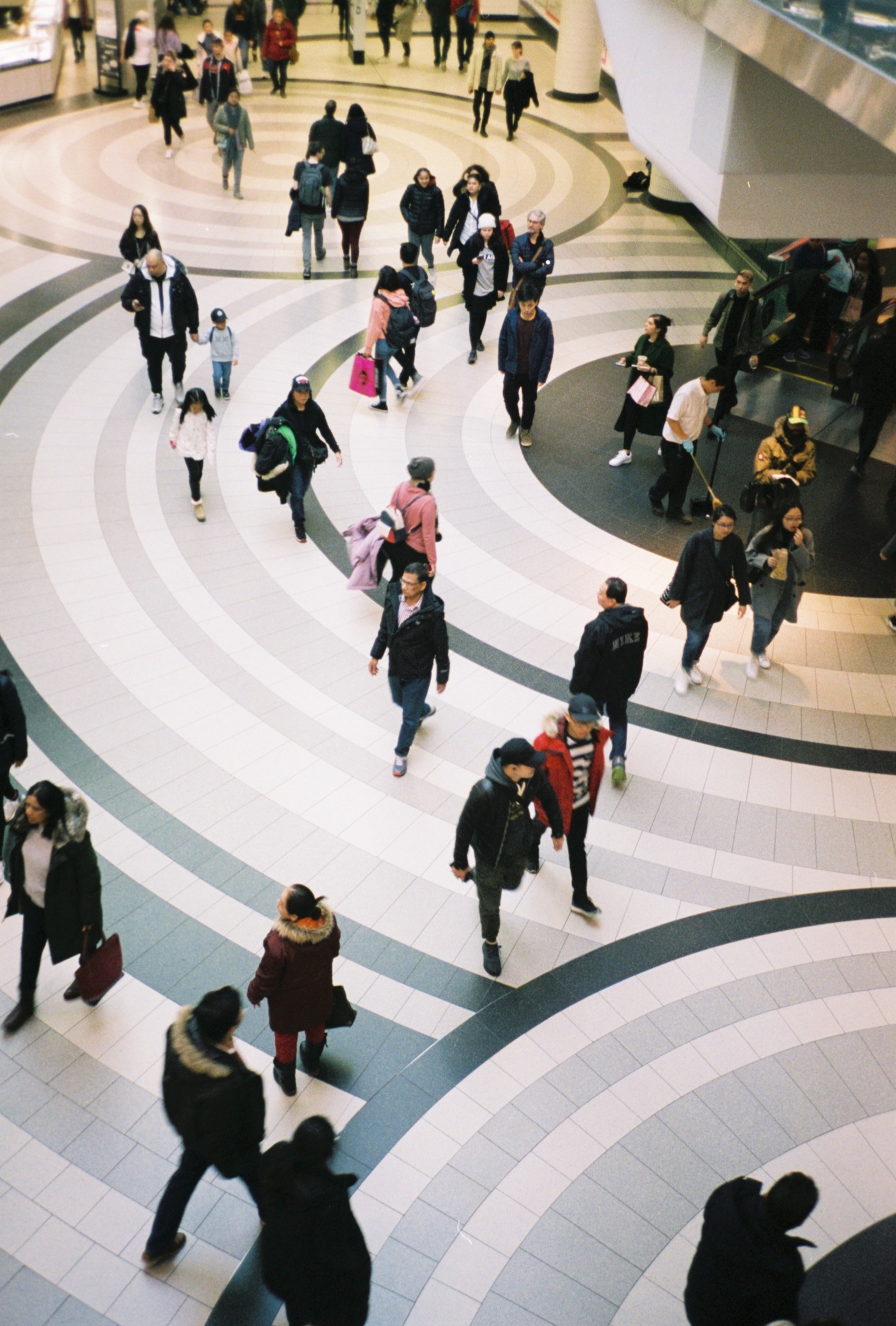 Another pair of artists has encountered each other at Tele-Tales with their coincidentally mirrored family history and recent personal memories. Julia White & Kristen Donoghue-Stanford's Life Lines examines the key departure points in tracing the maternal lineage in their families using an installation consisting of ten items displayed across the gallery, artists intend to open a dialogue about private and public life upon arrival and life within Toronto six decades ago. A guide on-site serves as a map to locate each item.
Ethan Caflisch & Olivia Brouwer share a similar interest in the material, process and form in their body of work. Brouwer's Emblem of Immersion uses an unspoken language as the response to Caflisch's show in London, the interactive project incorporates the Braille languages-inspired messages on 12 mounted pieces, which allow for the activation of the sense of touch. The idea builds around how to approach accessibility in the art world through an enjoyable sensory experience.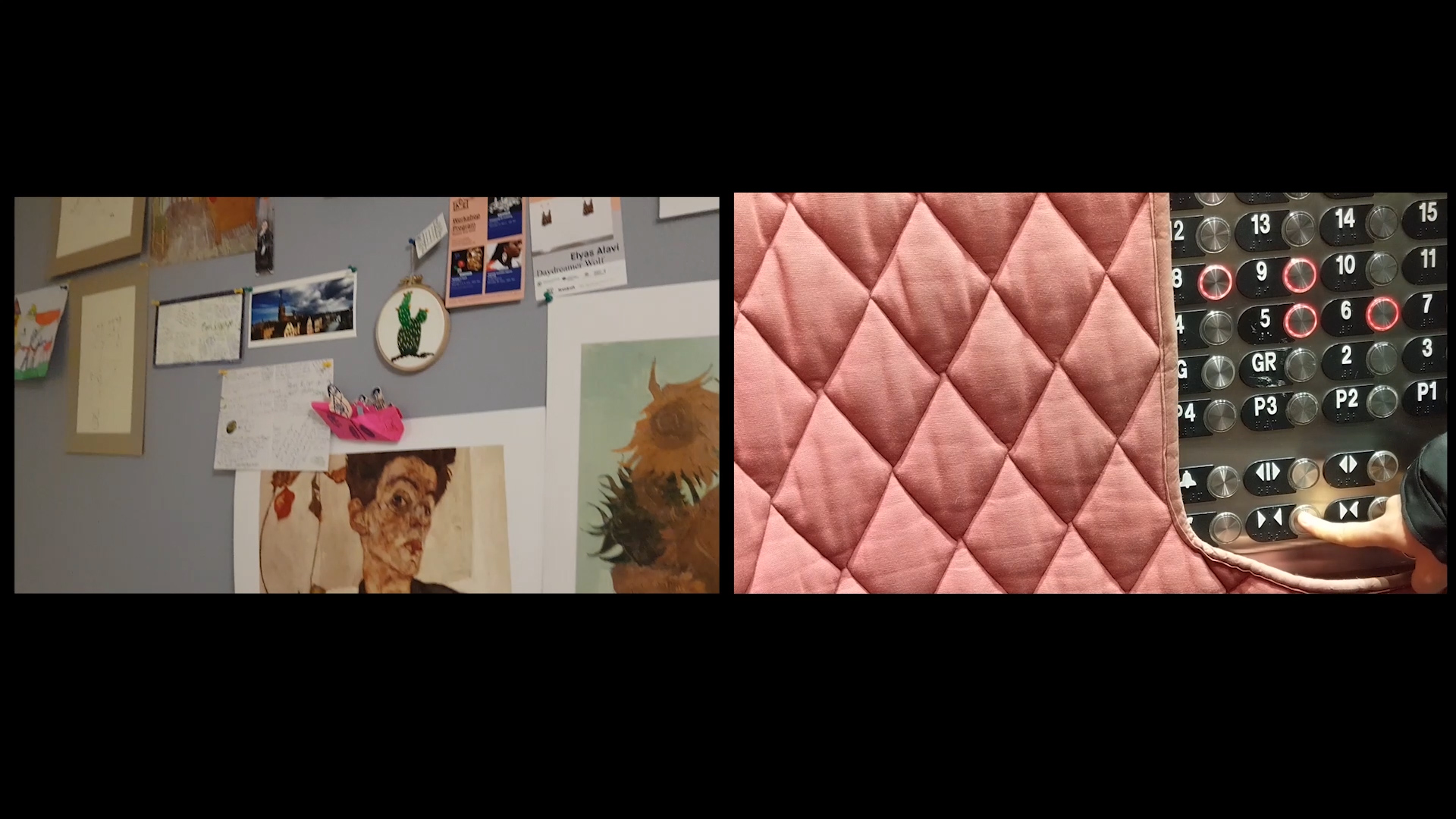 Elyas Alavi & Emily DiCarlo's 15-minute, two-channel video Same Time, Always Behind: Toronto/London presents a dialogue of intimacy between the two artists from their remote geographic locations. Alavi and DiCarlo allow us to travel with the cameras through their daily routine and share the moments of their vulnerability, as the video leads to a meditation on the cosmic with focus on the sun.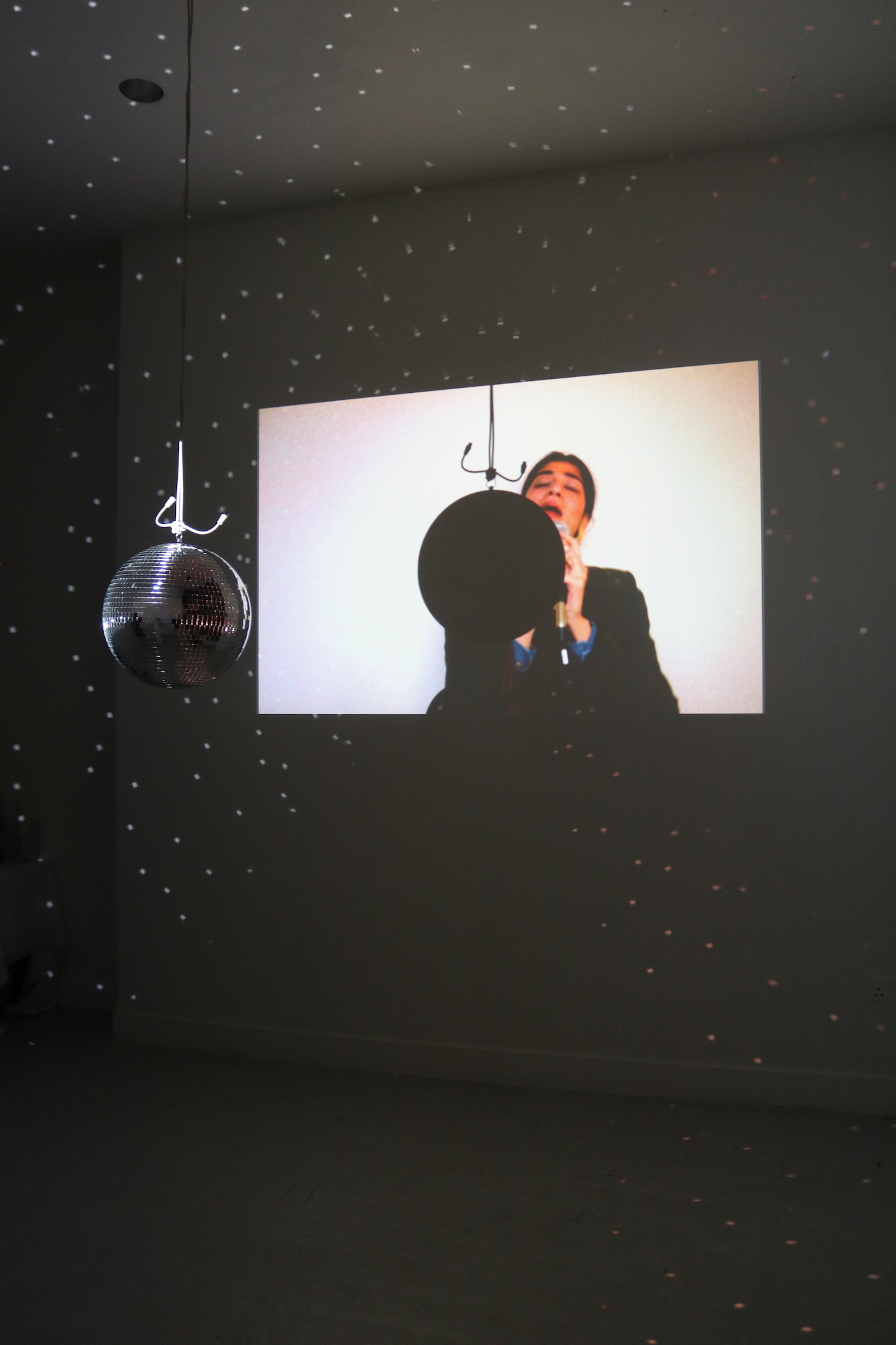 Keiko Hart & James Crawford's project Fragmented Cities showcases the fragmented reality of London, here you can dance and play under the cities reflections, cast your shadows over the streets and explore the horizon. The growth and development of modern societies has created a fragmented world, where nothing is quite connected--but technology has the potential to transcend this divide in digital spaces. This blurring of boundaries and realities has placed us in a confusing and pixelated world, where we try and make sense of it all but can never quite piece it together.
-- The disco ball has travelled round London and it has now migrated over to Canada to bring you it's reflections. --