Join TEDxCUNY for its virtual salon on November 14, 2021, exploring "Reflections"
About this event
Join us on November 14th as we host our virtual TEDxCUNYSalon from 12:00-1:30pm.
The theme for this salon is Reflections. Our daily lives have been altered— from the way we learn, to the way we show love to those dearest to us. As we leap into a better tomorrow, we must not only look back on our collective victories, but also recognize how adversity shapes the road to triumph. The process of introspection is intrinsically painful, long, and arduous, requiring much vigor and perseverance. The true power of reflection, whether occurring during moments of peace or chaos, lies in its ability to facilitate an increase in our individual agency, and thus create lasting change. Join us as we reflect on our pasts to create a more hopeful future.
Join us LIVE at https://us02web.zoom.us/j/84440557352
Here are our speakers:
Maria Olsen
Maxwell Waterman
Sadhvi Siddhali Shree
Bart Berkey
Read more about our speakers here.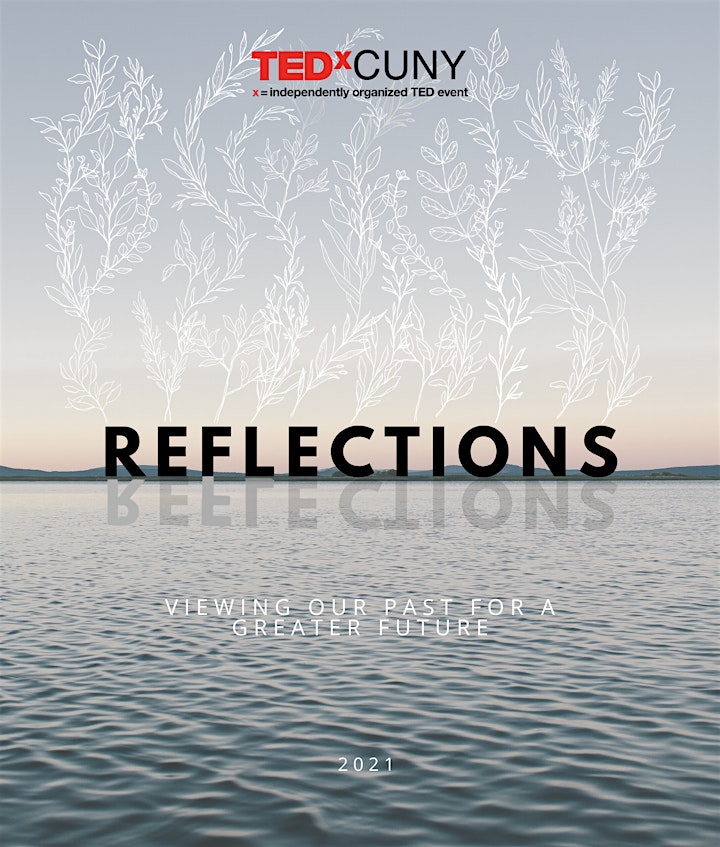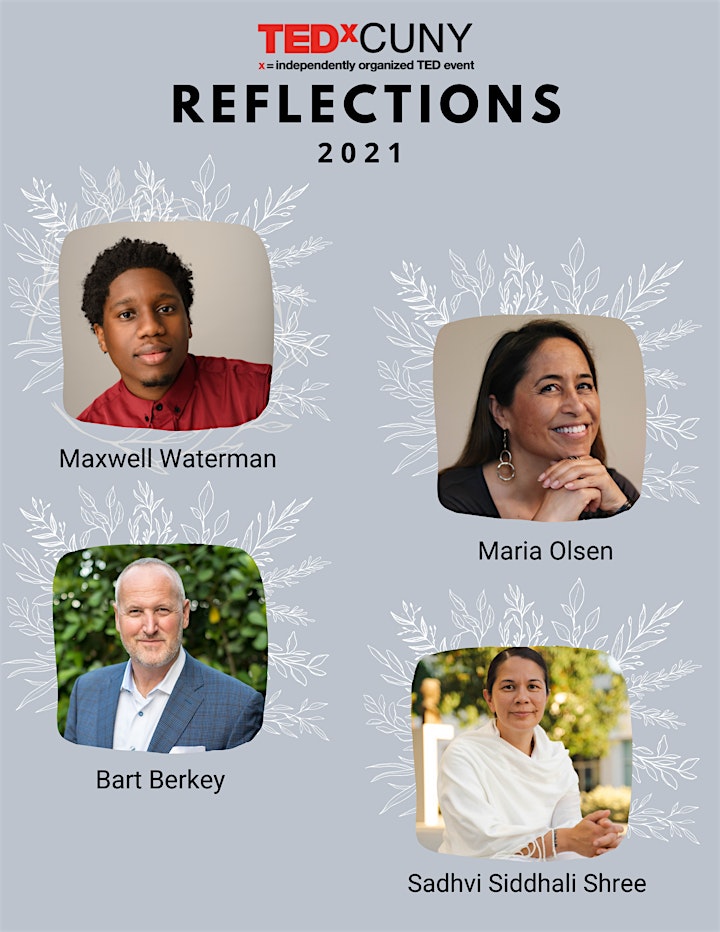 Organizer of TEDxCUNYSalon: Reflections
TEDxCUNY was formed in July 2013 out of the strong belief that a public academic institution as large and as diverse as the City University of New York not only deserved, but needed a platform for spreading ideas and discussion. It has since become an annual CUNY event gathering students, faculty, staff, affiliates, and the broader public for a day of idea-sharing.