Sales Have Ended
Ticket sales have ended
We can't wait to welcome you to TEDxCU 2022. This is our tenth anniversary and we are excited to share some ideas with you about Breaking Boundaries. We wanted to share information with you about parking, masking, and other details that might be useful. Please check this for any questions you have. Masking is optional. FAQ & COVID Info: https://www.colorado.edu/macky/faqs-covid-info Your Visit: https://www.colorado.edu/macky/your-visit We will start promptly at 6:30pm and ask that you bring your ticket, your mind, and your curiosity. Gratefully, the TEDxCU Executive Committee
Event Information
Location
Macky Auditorium Concert Hall
1595 Pleasant Street
#0285
Boulder, CO 80309
Sales Have Ended
Ticket sales have ended
We can't wait to welcome you to TEDxCU 2022. This is our tenth anniversary and we are excited to share some ideas with you about Breaking Boundaries. We wanted to share information with you about parking, masking, and other details that might be useful. Please check this for any questions you have. Masking is optional. FAQ & COVID Info: https://www.colorado.edu/macky/faqs-covid-info Your Visit: https://www.colorado.edu/macky/your-visit We will start promptly at 6:30pm and ask that you bring your ticket, your mind, and your curiosity. Gratefully, the TEDxCU Executive Committee
Join us on April 2, 2022 for TEDxCU's 10th Anniversary Event! Our theme is Breaking Boundaries.
About this event
Join us for TEDxCU's 10th Anniversary Event! Our theme is Breaking Boundaries. Speakers will be announced in the coming weeks. This year we are back in person at Macky Auditorium and Concert Hall on the campus of CU Boulder!
Early Bird Tickets are on sale through February 28th. Ticket prices will increase on March 1st!
Breaking boundaries is in our nature. From childhood, our lives are defined by the boundaries that limit us. We are told to stay within these boundaries, but every child inevitably learns that life is more rewarding when we break them instead, to discover what lies deep within us or far beyond our walls.
We build boundaries to define ourselves, but we can break them to understand each other. We build boundaries to keep our fears out, but we can break them to let love in. Our boundaries form our identities as well as our limits, and by breaking them we can discover new perspectives.
The speakers of TEDxCU 2022 will examine the boundaries we have broken, the ones we are called to break, and the ones which perhaps should remain unbroken. These speakers will challenge our understanding of ourselves, each other, and our world. They will share stories and ideas that may inspire us all to break boundaries of our own.
We are also proud that we can keep our ticket prices low due to our generous partners both on and off campus, particularly Cultural Events Board.
Masking-We are following the guidelines of the University of Colorado Boulder. Masking is optional and we will not be checking vaccination status.
STUDENT TICKET INFORMATION: To register for a CU student ticket you need to use your CU email address and enter your student ID number. If you do not enter both of these at the time of registration, your ticket will be cancelled. No exceptions.
Doors open at 5:30pm. It is open seating per section and we ask that you don't save seats. Show up with your entire group before grabbing a seat. Our event will start promptly at 6:30pm and end around 9:00pm.
Additional event information can be found at http://tedxcu.com
Since ticket prices are already so low, we cannot process ticket cancellations for any reason. Tickets can easily be transferred with directions here.
Please direct questions to tedxcu@colorado.edu
TEDxCU is a project of the College of Media, Communication and Information and the Department of Communication at the University of Colorado Boulder.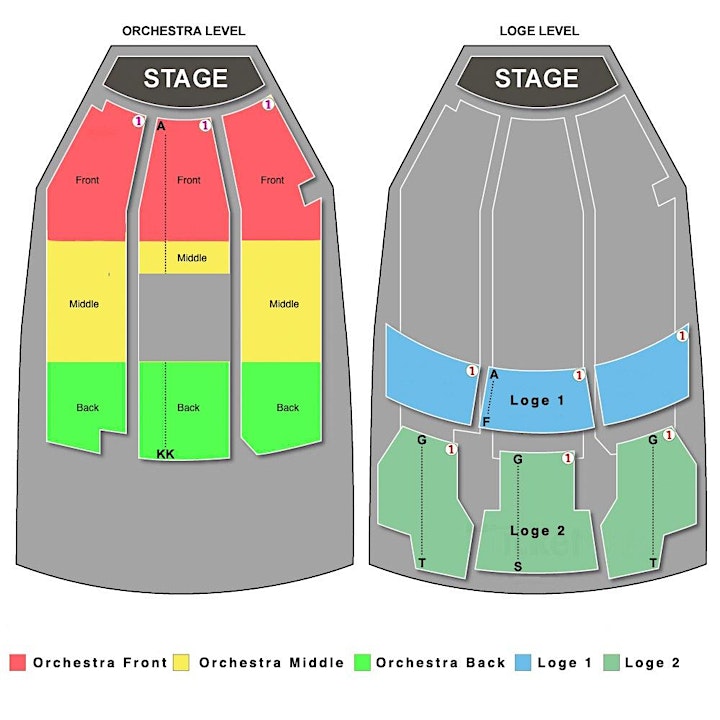 Date and time
Location
Macky Auditorium Concert Hall
1595 Pleasant Street
#0285
Boulder, CO 80309
Refund policy