Description
The TED tagline is "ideas worth spreading," but if you want to be one of their speakers or lead one of their events, you need to know how to make your idea stand out from the rest. As the Executive Director of TEDxPasadena, TEDxPasadenaWomen and TEDxPasadenaSalon, and as an attendee at TEDSummit, Heather Heimerl Brunold has worked with countless TEDx speakers and curators. Join this lively, interactive workshop designed to identify ways to systematically tackle this dream, step by step.
THESE ARE HARD TICKETED EVENTS. YOU MUST REGISTER TO ATTEND.
What is TEDx?
In the spirit of ideas worth spreading, TED has created a program called TEDx. TEDx is a program of local, self-organized events that bring people together to share a TED-like experience. Our event is called TEDxPasadenaWomen, where x = independently organized TED event.
The TED Conference provides general guidance for the TEDx program, but individual TEDx events, including ours, are self-organized.
Oct. 19 at 7 PM at Harbeson Hall is located 1570 E. Colorado Blvd., Parking is available in lots 10 and 11 https://pasadena.edu/about/documents/PCC_map.pdf.
Oct. 21 at 10:30 AM at Cross Campus Pasadena is located at 87 N. Raymond Avenue.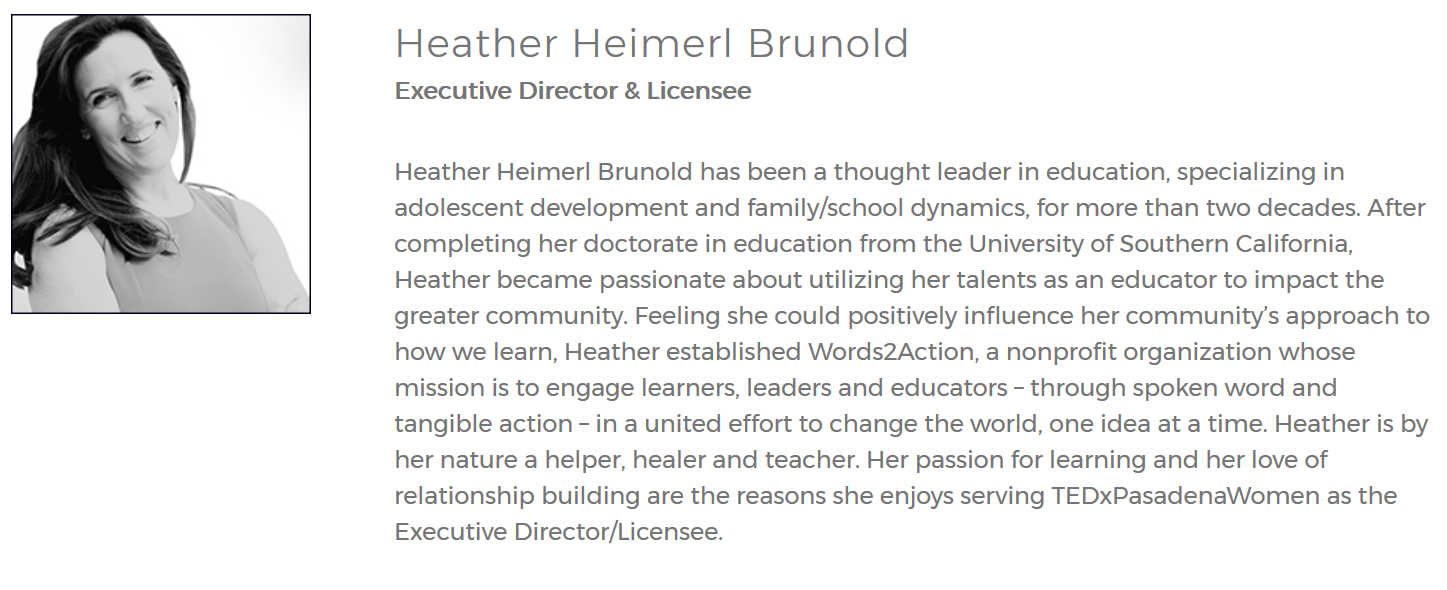 Brought to you in conjunction with the Small Business Development Center hosted by Pasadena City College and Innovate Pasadena.