Description
Social Venture Partners LA Presents:
Tech + Homelessness:

A Conversation



About the Event:
"How can technology impact the homelessness crisis in LA? Are tech-enabled services simply novel "nice to have" or can they make a real impact? What can data tell us and how can we determine and prevent those who are on the verge of becoming homeless? How many of the residents of SKid Row have access to a mobile device? Can a 15-week coding course provide a path to meaningful employment? How does a mobile app known as "The Akido Project" allow first responders to communicate updates on unsheltered residents?""
Social Venture Partners Los Angeles is excited to host a discussion on technology, innovation & homelessness, featuring Dr. Va Lecia Adams Kellum (St. Joseph Center), Professor Francois Bar (USC), Mark Horvath (Invisible People), Margaret Williams (City of Santa Monica), and moderator Gale Holland (LA Times).


Following the panel join in one of the following interactive breakout sessions:
Optimizing Connectivity with Community Partners with Karla Barrow Chalif, Chief Operating Officer, Los Angeles Homeless Services Authority (LAHSA)
Homeless Not Phoneless: Leveraging Mobile Apps to Connect the Homeless to Services with Denise McCain-Tharnstrom, Founder/President Our Children LA, Developer of What I Need (WIN)
Data and Technology for Engagement, Activation, and Advocacy with Michael Nailat, Program Officer, Data Initiatives, Home For Good/United Way of Greater LA
Bridging the Divide: Homeless and the Gig Economy with Mike Furnari, Chief Business Development Officer, HyreCar Inc
Trauma Informed Technology for Survivors of Domestic Violence with Kathleen Buczko, Partner, The Bexton Group
Coding Changes Lives with Sharon Plunkett, Program Manager, Codetalk, St Joseph Center
Technology for Homeless Industry Professionals with: Emily Uyeda Kantrim, Program Coordinator, SafeParkingLA and Lex Roman, Homeless Advocate, Hack for LA.
Food Tech: A New Approach with Georgia Van Cuylenburg, founder, Arts Bridging the Gap and The Los Angeles Mission Garden
Creating Local Impact that Scales: FoodFight! -- a New Model for Civic Engagement, Emily Slade, Founding Team, Working Not Working & Ambassador, FoodFight!
More info:
Drinks and appetizers from 6pm – 6:55pm; panel discussion will start at 7pm. Join in interactive break-out sessions following the panel 8-8:30pm.

We are so grateful to Sutton Capital Partners for their support and to Expert Dojo for generously hosting their space!

For more about Social Venture Partners LA, visit svpla.org
* * *
Learn more about our speakers:
Dr Va Lecia Adams Kellum, President and CEO, St Joseph Center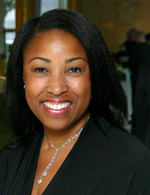 Va Lecia Adams Kellum is the President and Chief Executive Officer of St. Joseph Center (SJC). She joined SJC in 2008 and during her tenure the agency has more than quadrupled in size, expanded its range of services, and broadened its geographic reach to include underserved communities in South Los Angeles. Under Dr. Adams Kellum's leadership, St. Joseph Center has been a trailblazer in deploying integrated, multidisciplinary teams to help the most vulnerable homeless individuals obtain and maintain stable housing.
Today, St. Joseph Center serves as the lead agency for the Coordinated Entry System for both families and individuals in LA County's Service Planning Area 5. In 2014, Dr. Adams Kellum drove the creation of Codetalk as a way to help address two major problems: the disproportionate effect poverty has on women and the lack of women in web technology jobs. In the last four years, Codetalk has developed into a comprehensive vocational program that leverages St. Joseph Center's housing and case management resources to serve students holistically and help them achieve success both at work and in life.
In February 2017 she was appointed by Governor Jerry Brown to the newly established No Place Like Home Program Advisory Committee, which was developed to assist and advise the California Department of Housing and Community Development (HCD) on successful implementation.
Mark Horvath, Invisible People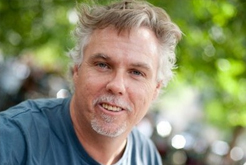 Mark has more than 30 years of leadership and marketing experience and a vast knowledge of homelessness, including lived experience. As an award-winning television and multimedia producer, Mark's original expertise was in response television. Today, Mark is known for his work in transmedia storytelling, social media, cause marketing and content marketing. Mark is the founder of Invisible People, a unique digital storytelling organization that uses video and social media to change the story of homelessness and gives a voice to those who are too often overlooked.
For the last decade, Mark has been using social media a tool to help homeless people. A leader in the digital inclusion space, Invisible People facilitates an online peer support group for people with lived experience of homelessness.
François Bar is Professor of Communication and Spatial Sciences at the University of Southern California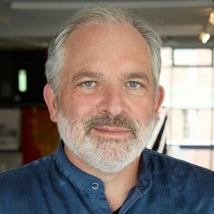 François Bar serves on the Annenberg Innovation Lab research council and is a steering committee member of the Annenberg Research Network on International Communication. His research and teaching explore the social and economic impacts of information technologies, with a specific focus on telecommunication policy, user-driven innovation and technology appropriation. His most recent work examines the potential of information technology for economic, social and cultural development, in places ranging from East Africa to Latin America and South Los Angeles. He is co-Editor in Chief of Information Technologies and International Development (ITID).
One of Professor Bar's current projects studies internet access and use among people experiencing homelessness in Los Angeles. It examines the abilities and motivations of houseless persons in Los Angeles County for using the Internet, including the key barriers they face. The project explores the role Internet access can play in creating networks of support and facilitating access to resources that increase opportunities for transitioning out of homelessness. A collaboration with members of the LA Community Action Network (LACAN) is currently co-designing facilities to help Skid Row residents get connected.
Margaret Willis, Human Services Administrator, City of Santa Monica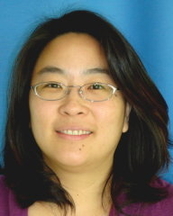 Margaret Willis has been working in the field of homeless services and housing since 2002. She joined the City of Santa Monica Homeless Team in 2010, providing analysis on local and regional issues affecting homeless persons, people with disabilities and the senior community as well as administering the City's Human Services Grants Program funding to non-profit agencies serving special needs populations. Prior to her work in local government, Ms. Willis contributed her skills to the expansion and diversification of a local non-profit, where she gained experience in fund development, grants management, program design and implementation, and community relations. She has designed and managed programs that range from street outreach and alternative justice to housing and homeless prevention for homeless and at-risk individuals and families. Margaret will discuss the Akido Project: a pilot project which includes implementation of a mobile app that will integrate with police, fire and homeless management information system data sources in order to allow first responders to communciate with care management teams in real/near real time.
Nancy Hammerman, VP of Sutton Capital Partners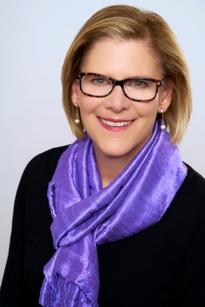 Nancy Hammerman is a VP of Sutton Capital Partners, a technology investment banking firm. Nancy heads up research and marketing and is also the co-founder of the Recurring Revenue Conference --an annual technology conference bringing together multiple industry leaders focused on the subscription economy.
Nancy is a Partner and former board member of Social Venture Partners. Since 2008 she has coached social entrepreneurs for the Social Innovation Fast Pitch Competition; for Manhattan BeachTEDx; CNN Heroes and for the Hewlett Packard Enterprise Living Progress Challenge. She has served on several non-profit boards and is passionate about technology and innovation.
Moderator: Gale Holland, LA Times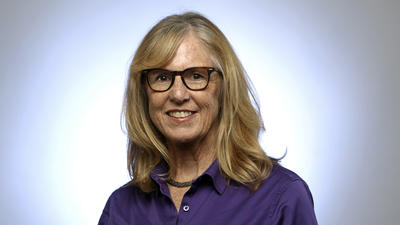 Gale Holland covers homelessness and poverty for the Los Angeles Times. Starting in 2005, she edited the cops and courts beat, wrote news columns and covered higher education. A series about college construction abuses that she wrote with Michael Finnegan won a 2012 investigative reporting award from the Nieman Foundation. A Los Angeles native, she has worked for USA TODAY, The Guardian UK, Copley News and the LA Weekly and is trying to understand the causes and consequences of urban inequality.
FAQs
How can I contact the organizer with any questions?
nh@suttoncapitalpartners.com
What's the refund policy?
We do not offer refunds.
Do I have to bring my printed ticket to the event?
No
Is my registration fee or ticket transferrable?
Yes up to October 16. Please contact Alli Simon asimon@svpla.org