Description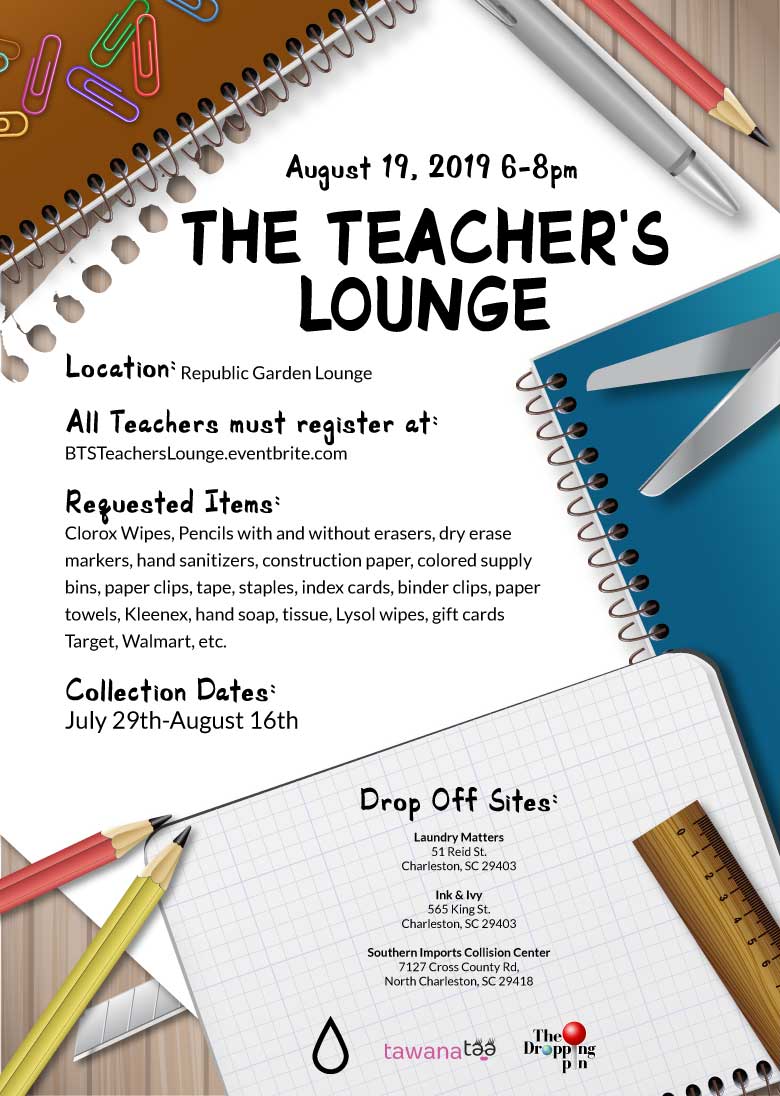 The purpose of the event is to provide area teachers with supplies and resources for a productive school year. In addition to the school supplies drive, we would like to invite them to a happy hour to:
-network with other teachers
-enjoy an evening of fun before the academic year
-provide (pre-registered teachers) with a bag filled with the supplies
The first 25 teachers to register will receive a prefilled supply bag with the collected school items and more to kick of the acdemic year.
Before the scheduled event, the Charleston Creatives will host a supply drive to provide teachers with the adequate resources for a productive year. We've partnered with three local businesses who will serve as the drop off locations for school supplies (specifically for teachers).
Donation Dropoff Locations:
-Laundry Matter, 51 Reid St Charleston, SC 29403
-Ink & Ivy Charleston, 565 King St Charleston, SC 29403
-Southern Imports Collision Center, 7127 Cross County Rd. N. Chas, SC 29418
The Teacher's Lounge is hosted by Tawana Tolbert, Marvis President, Na'Keem Jenkins, Donovan McDaniel, and David White.