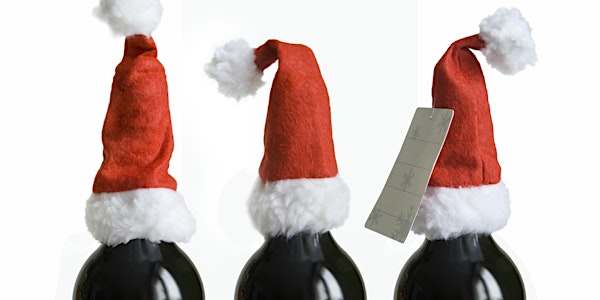 Tannenbaum Wine Trail
When and where
Location
Grand River Cellars Wineries on the Vines & Wines Trail in northeast Ohio 5750 Madison Rd. ( St Rt 528) Madison, OH 44057
Description
Noon to 6 pm each day.
Take 3 weekends (Fridays and Saturdays) to travel this self-driving tour along the Vines & Wines Trail in Northeast Ohio. At each participating winery, you will receive complimentary appetizers and samples of wines. You will pick up your 18" Christmas tree at your first stop. At each winery you visit, you will receive an ornament to decorate your tree.
Reservations required. This event will sell out. Grand River Cellars in Madison, Ohio will have to be your first stop. They will give you a ticket that you must have to continue on the trail.
$65 per couple, $50 per single.
Participating wineries:
Benny Vino Urban Winery, Harpersfield
Buccia Vineyards, Conneaut
Deer's Leap Winery, Geneva
Emerine Estates, Jefferson
Ferrante Winery & Ristorante, Geneva
Grand River Cellars & Restaurant, Madison
Laurello Vineyards, Geneva
Maple Ridge Vineyards, Madison
Old Firehouse Winery, Geneva-on-the-Lake
Park Avenue Winery, Ashtabula Red Barn Cellars, Rock Creek Red Eagle Distillery, Geneva South River Vineyards, Geneva The Winery at Spring Hill, Geneva Virant Family Winery, Geneva
Attention Large Groups
Groups of 8 or more MUST call each winery several days before their visit to make reservations.
Host Lodging
The Lodge at Geneva-on-the-Lake 4888 N Broadway Geneva-on-the-Lake, OH 44041 440-466-7100 Tannenbaum Package FRIDAY starting from $161* plus tax & resort fee. SATURDAY starting from $181* plus tax & resort fee. Use this promocode: TANNENBAUM at www.thelodgeatgeneva.com Available only 11/23, 11/24, 11/30, 12/1, 12/7, 12/8.