If you don't yet support Tamika's vision, it's clear you haven't heard her speak.
About this event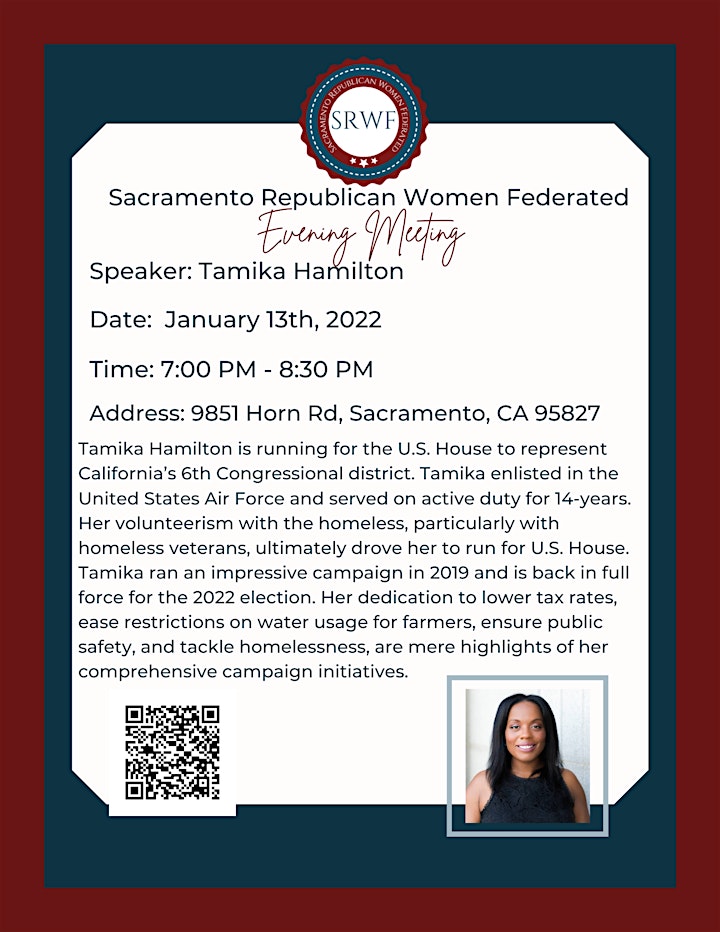 Organizer of Tamika Hamilton - U.S. House Candidate for D6
The Sacramento Republican Women Federated's goal is to empower women in politics and actively shape our community through service, legislation, and spreading knowledge. Our evening club allows for women who cannot make general meetings the first Wednesday of the month at 11:00 AM, the option of still meeting with the SRWF. We host speakers monthly, offer snacks, and welcome all women (and men!) with open arms.