SYNC is PingWest's international event brand, bringing together the top technological entrepreneurs, investors, and cross-field talents.
About this event
SYNC is an annual event connecting the global technology industry, bringing together outstanding entrepreneurs, investors, researchers and others from all over the world. It's a forum for dynamic discussion and exchange of knowledge, insights, and opportunities on the things that will matter most in technology and innovation, not just for tomorrow, but for years to come.
SYNC 2021 SV: Reshape the Future
SYNC 2021 SV will be divided into six sessions in six days, and different sessions will have different themes. We will send you the participation link of each session before the event starts, and you can participate in the topics you are interested in.
Agenda:
Oct 18 New Opportunities: How Asian Entrepreneurs Change the World
19:00 PM Fireside Chat: Brad Bao, Co-founder and Chairman of Lime
19:50 PM Fireside Chat: Jun Pei, CEO and Co-founder of Cepton
Lake Dai, Partner at LDV Partners Adjunct Professor at CMU
20:10 PM Keynote: Charles Xie, CEO and founder of Zilliz
Oct 19 Cross Border: New Opportunities in The Global Market
17:00 PM Mylie Tong, Senior Solution Architect at Alibaba Cloud
18:00 PM Yu Wu, Co-founder of Cider
Zhicong Ye, GM of Global E-commerce at Miniso
Moderator: Richard Xu, US Head of Grand View Capital
Oct 20 Medical Care/Biotech: Fight Against Covid-19 With Tech
19:30 PM Jian Zhang, CEO at San Francisco's Chinese Hospital
Wei Luo, Assistant Professor at Indiana University (School of Medicine)
Moderator: Yudy Deng, Investor Relations Director at Ark7
Oct 21 Artificial Intelligence: New AI, New Opportunities
19:30 PM Henry Liu, Professor at University of Michigan, Director of Michigan Traffic Lab
Ping Wu, VP at Cresta
Shuo Chen , General Partner at IOVC Faculty at UC Berkeley
Oct 22 Career In Silicon Valley: Diversity in Tech - Voice of Asian in Silicon Valley
19:30 PM Meagan Pi, VP of Google
Bill Jia, VP of Engineering of Facebook
Lei Yang, VP of Engineering of Twitter
Moderator: Max Li, Founder of SVLC and Senior Director of Turing AI
Oct 23 Metaverse: New Concepts That Shape The Future
19:30 PM PDT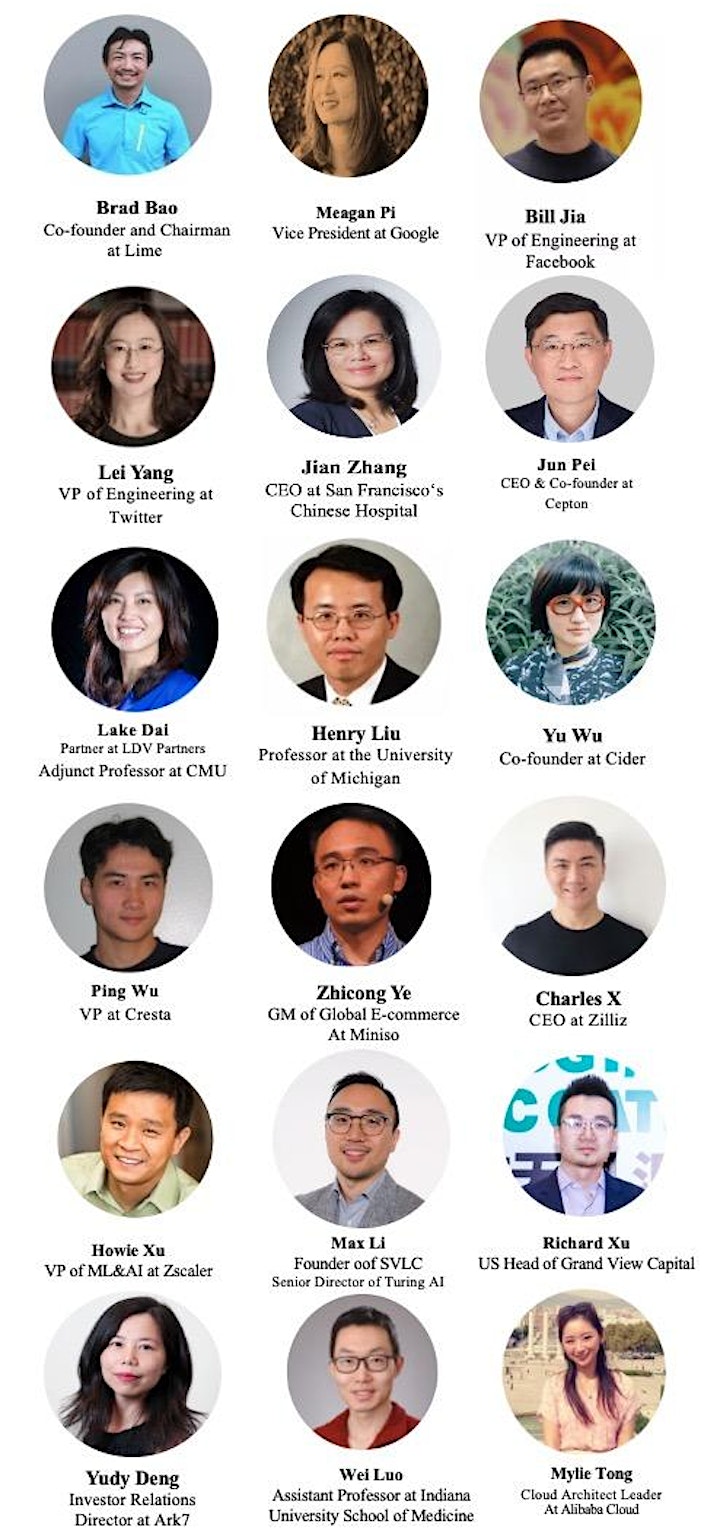 Previous SYNC Speakers:
Andrew Ng, Founder of Google Brain, co-founder of Coursera, Founder & CEO of Landing AI
Alan Boehme, Global CTO of P&G
Mikkel Svane, CEO and Founder of Zendesk
Vish Makhijani, CEO of Udacity
Chen Zhang, CTO of JD.com
Fan Li, ex-CTO of Lime, Ex-SVP of Pinterest
Yanbing Li, VP of Engieering, Google
Patrick Lee, CEO&Founder of Rotten Tomatoes
Jonathan Trent, lead scientist at NASA
Linda Kozlowski, COO of Evernote
Paul J Walsh, SVP of VISA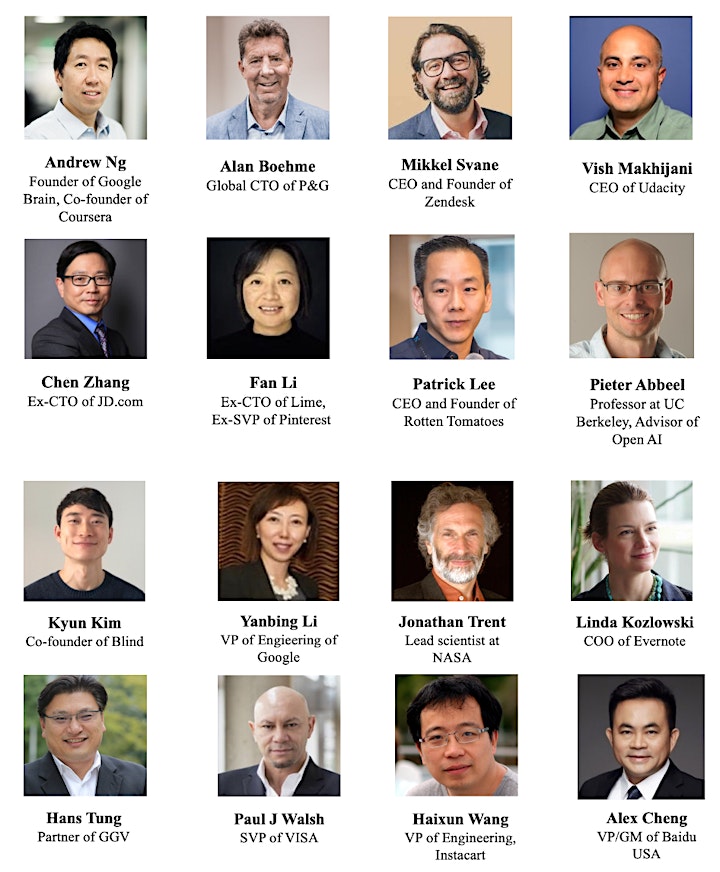 Thanks for our Golden Partner:

Organizer of SYNC 2021: Reshape the Future
PingWest is a leading online tech media company targeting audiences in the Greater China region, including China, Taiwan, and Hong Kong. Our mission is to enable tech entrepreneurs and investors in Greater China and beyond to connect, learn, collaborate, and drive technology forward into new territory.