Sykkel-VM 2017 i Bergen - La oss gripe mulighetene!

Tuesday, December 6, 2016 from 7:00 PM to 9:30 PM (CET)
Event Details
SYKKEL-VM 2017 @ FIRST TUESDAY BERGEN
Sykkel-VM 2017 i Bergen - La oss gripe mulighetene!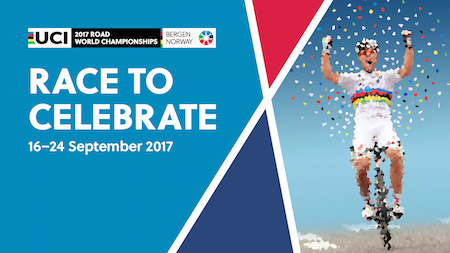 I september 2017 skal Bergen arrangere det største sommeridrettsarrangementet i Norge noensinne. Mesterskapet vises til over 300 millioner TV-seere, og det ventes rundt 500.000 tilskuere. Dette er en enorm mulighet for næringslivet i Bergen og dem med gode idéer.
I forbindelse med dette har vi samlet noen av nøkkelaktørene som kan si noe om hvilke muligheter som ligger der. I tillegg har har vi som vanlig noen konkrete eksempler på bedrifter som har skapt innovative løsninger knyttet til syklingl
Sammen med Bergen Kommune og Bergen Næringsråd serverer First Tuesday Bergen de viktigste aktørene på ett brett. Kom og lytt til hva dem har å si, få inspirasjon og bruk minglepausene til å diskutere mulighetene som ligger i forkant, under og etter sykkel-VM.
TID: 6. des, kl 19:00
STED: Scandic Ørnen
ADRESSE: Lars Hillesgate 18

Få med deg...
Nye Flesland, klar til sykkel-VM, et løft for hele Vestlandet
Aslak Sverdrup - Lufthavndirektør @ Flesland
Sykkel-VM – «Nursing home edition»
Jon Ingar Kjenes - CEO @ Motitech AS
Festspillsyklene – et sykkeleventyr!
Lene Steimler - Sponsoransvarlig @ Festspillene i Bergen
Mads Arild Eidem - Head of Section Materials & Subsea Operations and Site Manager @ DNV GL i Bergen
Sykkelturisme i Fjord Norge
Dag Jarle Aksnes @ NCE-Tourism Fjord Norway
Sykkelbyen Bergen? Hvordan fremme sykling i Bergen.
Einar Grieg - Sykkelsjef @ Bergen Kommune
Tittel kommer...
Erik Kubon Halvorsen / Helge Stormoen @ Sykkel VM



Einar Johan Grieg

Sykkelbyen Bergen? Hvordan fremme sykling i Bergen.

Tema for foredraget vil være: Hva kan bedrifter og kommunen gjøre for å fremme sykling i hverdagen i Bergen? Hvordan kan bedrifter og næringslivsledere tjene på at de ansatte velge sykkel i hverdag og på fritiden. Kan sykkel-VM være startskuddet for økt sykling i Bergen? Det nystartende prosjektet "Sykkeldynamo" vil og bli presentert, et nettverk av sykkelvennlige virksomheter og arbeidsplasser.

Sykkelsjef Einar Johan Grieg. 44 år gammel bergenser med tre barn. Lang fartstid fra Den norske Turistforening / Bergen Turlag, der han var daglig leder i flere år. Tiltrådte som sykkelsjef i Bergen kommune i 2013. Opptatt av hvordan man kan flere i fysisk aktivitet og gjerne gjennom hverdagsaktivitet. Svært glad i friluftsliv. Helårssyklist fra Nesttun til sentrum.




Aslak Sverdrup

Nye Flesland, klar til sykkel-VM, et løft for hele Vestlandet

Foredraget skal vise for publikum det som kommer, og hvordan dette skal være med å sikre et vellykket Sykkel-VM, og ikke minst sikre utviklingen i etterkant av mesterskapet. Du skal få reise inn i terminalen og se løsningene, arkitekturen og bli inspirert.

Aslak Sverdrup er lufthavndirektør på Flesland. Han har bakgrunn som spesialsoldat fra Forsvaret, har vært gründer og jobbet 4 år i oljebransjen internasjonalt, blant annet i Mosambik og Tunisia før han landet på Flesland i 2012. I 2013 tok han over som leder av lufthavnen og har siden 2013 hatt ansvar for utviklingen og driften av Norges nest største lufthavn og Vestlandets hovedflyplass, og holder på å løfte den fra å være en trangbodd og utfordrende multiorgansvikt, til å bli en arkitektonisk perle som vi alle vil være stolt av.

 

Jon Ingar Kjenes

Sykkel-VM – «Nursing home edition»

Hvorfor er det slutt på organisert idrett når man kommer på sykehjem? Hva gjør det med et menneske å ikke lenger få oppleve steder man har vært, lyder man har hørt og musikk man ble glad av? Kan en sykehjemsbeboer i rullestol omtales som en idrettsutøver? Hva kan skje når man tenker på eldre som idrettsutøvere, og ikke som syke mennesker uten potensiale. Kan man bli mindre syk av det? Motitech ønsker at 2017 skal huskes som det året der SYKEhjem ble SYKLEhjem, og året det blant ansatte ved sykehjem ble mer fokus på SYKLEmeldinger (Km registrering) enn SYKEmeldinger. Kan de lykkes?

Jon Ingar Kjenes er CEO i selskapet Motitech AS. Han er utdannet motorsykkelmekaniker, men har de siste 10 årene jobbet med å realisere ulike kreative konsepter, deriblant Buss- og filmproduksjonsselskapet Buss & Media, før Motitech ble etablert i 2013. Motitech leverer motivasjonsverktøyet Motiview, som stimulerer eldre og personer med demens til økt fysisk aktivitet. Konseptet er lansert i alle de nordiske landene, samt nylig introdusert i Canada og Tyskland. Motitech mottok Bergen kommunes etablererpris 2016.

 

Lene Steimler og Mads Arild Eidem

 

 

Festspillsyklene – et sykkeleventyr!

Under årets festival importerte Festspillene i Bergen og deres hovedpartner DNV GL 182 bysykler til Bergen. Disse var tilgjengelige i 19 dager, og ble tatt med ut på hele 33 800 turer i perioden. Syklene førte til et enormt engasjement, og det var til tider ikke en eneste ledig sykkel i hele byen. Hvordan fikk Festspillene og DNV GL dette til, hva var deres motivasjon og hva kan bysykler bety for sykkelbyen Bergen?

Lene Steimler, sponsoransvarlig hos Festspillene i Bergen
Lene har en Bachelor of Journalism fra University of Queensland og University of Hong Kong, og en Master of Management fra Handelshøyskolen BI med spesialisering i blant annet Corporate Social Responsibility (CSR) og PR-ledelse og strategisk kommunikasjon. Hun har i tillegg studert CSR ved University of Buenos Aires. Lene har jobbet flere år i Røde Kors både lokalt, nasjonalt og internasjonalt, med blant annet samarbeidsprosjekter med næringslivet. Hun har også vært kommunikasjons- og markedssjef i innovasjonsselskapet Inven2 i Oslo.

Mads Arild Eidem, Head of Section Materials & Subsea Operations and Site Manager, Bergen i DNV GL
Mads Arild har utdannelse fra befalsskole i Hæren, Sjøkrigsskolen, Handelshøyskolen BI (BSc Prosjektledelse) og SKEMA Business School i Paris (MSc Project and Programme Management and Business Development). Han har jobbet 20 år i Forsvaret med ubåter, både seilt om bord i flere år og jobbet som prosjektleder for Nye Ubåter. Han er nå avdelingsleder for Materials & Subsea Operations hos DNV GL i Bergen. I tillegg har han rollen som stedsleder for alle de rundt hundre personene DNV GL har i Bergen. Ivrig sykkelentusiast!

Dag Jarle Aksnes

Sykkelturisme

Beskrivelse kommer...

Om foredraget kommer...

Erik Kubon Halvorsen / Helge Stormoen

Tittel kommer...

Beskrivelse kommer...

Om foredraget kommer...
 Husk å Like oss på Facebook!
Dette arrangementet arrangeres i samarbeid med: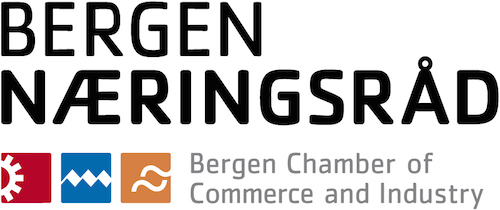 When & Where

Scandic Ørnen
Lars Hillesgate 18
5008 Bergen
Norway


Tuesday, December 6, 2016 from 7:00 PM to 9:30 PM (CET)
Add to my calendar
Organizer

First Tuesday Bergen er et uformelt nettverk som kobler innovasjon, ressurser, produkter, tjenester, kunder, leverandører, foretak, mennesker, kompetanse og idéer.
Er du en entreprenørtype eller en investor som alltid jager nye idéer og higer etter å gjøre suksess sammen med andre? Eller er du på jakt etter ny jobb, eller kanskje du trenger folk? Kunne du tenke deg å treffe både slips og nerder på et uformelt sted i en uformell setting med en forfriskning i hånden? Det kunne vi. Derfor har vi gleden av å invitere alle våre medlemmer til nettopp et slikt sted.

NB! Det koster ingenting å bli medlem og alle våre arrangement er gratis!
For mer informasjon om tidligere tema og foredragsholdere se her