Description
The Rise of the Vancouver AR/VR Ecosystem
There's a number of good reasons why Vancouver, Canada, has become the second largest AR/VR hub in the world.
Nestled between fir tree-covered mountains and sandy urban beaches, the city hosts more than 220 AR/VR companies that are pioneering the ways that we will live, work, and play.
Famed for its collaborative ecosystem and strong support from the British Columbia government, the thriving industry boasts organizations working in everything from enterprise solutions to gaming. Apps that let people perform surgery in VR, read interactive instruction manuals in AR, and figure out where pipelines lie in the ground in MR are all being developed in the city—and bought by companies around the world.
2018 was a big year for the ecosystem. On top of the Canadian Government's injection of $1.4 billion CAD into digital technology projects in British Columbia, the province continues to sport a generous tax credit specifically for AR/VR projects: a magnet for venture capital.
Vancouver's AR/AR talent is another draw for new companies and investors. Scooping up employees from the city's prodigious film industry—there's a reason why Vancouver is dubbed "Hollywood North"—the industry has seen VFX professionals flocking to the sector. Couple that with the influx of individuals from the city's white-hot indie gaming scene, and it's clear that the AR/VR industry has the workforce to continue to grow.
With increasing numbers of accredited post-secondary institutions running AR/VR development courses and world-class immersive entertainment conferences like Siggraph choosing the city as its base, Vancouver's AR/VR industry has become a leading destination for innovation.
How did Vancouver earn that first-class reputation? Join our esteemed panelists as they explore how the city's AR/VR sector ballooned from 15 to over 220+ companies in just four years. The event will feature a keynote from 2 industry leaders Martina and Amy to discuss the overall ecosystem and what to expect in 2019.
Run of Show:
1:30 Networking and VR/AR demos
2:00 Opening remarks and program begins
2:20 Vancouver VR/AR panel "Vancouver's VR/AR Explosion"
2:45 VR/AR Keynote Fireside with Amy Peck and Martina Welkhoff
3:00 Vancouver company lightning pitches (Vancouver VR/AR companies get 2 mins each to pitch their technology to the audience) including Biba Ventures, Shape Immersive, Volumetric Camera Systems, Motive.io, EyExpo.
3:10 Networking and Demos
After the program we will have networking and demos.
Join us for our full program including our e-sports event
VR/AR demos will happen 1:00pm - 6:00pm with top Vancouver companies Biba Ventures, Volumetric Camera Systems, Motive.io, EyExpo, Conquer Experience
5pm to 7pm : Official Canada Launch - Cocktail & Networking

7pm to 2am : Canada House Launch event
A Canada Music Programming with a strong presence of Vancouver Artists.

Keynote Fireside "VR/AR, is 2019 the year?" with Amy Peck (EndeavorVR) and Martina Welkhoff (WXR Fund)

Amy Peck, CEO at Endeavor VR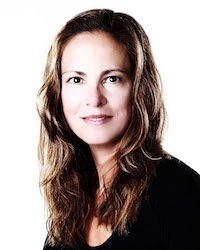 Amy Peck is the founder & CEO of EndeavorVR, a leading global VR/AR (XR) strategy & consulting firm. Amy is a recognized thought-leader in the space and speaks globally on the future of XR. She holds several Advisory Board roles and Co-chairs the VRARA Enterprise Committee.

Amy's passion for this technology began at Leap Motion where she launched the Enterprise division working with clients across every major vertical including healthcare, entertainment, retail, hospitality, education and government.

It became clear that there was a need to help foster XR development in the commercial arena and more importantly, shepherd these critical early wins. EndeavorVR was conceived for this very purpose.

Her own personal mission is to see XR fundamentally improve every aspect of our lives with the goal of making this technology accessible and transformative for everyone.
Martina Welkhoff, Founding Partner at WXR Fund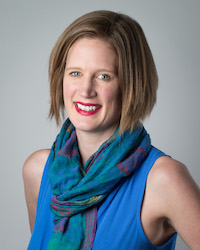 Martina Welkhoff is an entrepreneur and early-stage investor with growth and acquisition experience. She's a Founding Partner at the WXR Fund, a venture fund focused on women-led spatial computing companies, and a Venture Partner at Jump Canon, a San Francisco fund focused on underrepresented founders in emerging tech. She is on the advisory board of the Center for Leadership and Strategic Thinking at the University of Washington, and for over five years was the President of Seattle Women in Tech as well as previously serving on the board of Seattle Angel. Martina is a World Economic Forum Global Shaper, a member of the Young Entrepreneurs Council, and an alumna of the Schusterman Foundation REALITY program. In 2018, Martina was honored with a Lumiere Award for Distinguished Leadership from the Advanced Imaging Society. She holds a BA in English Literature with a minor in Chemistry from Bowdoin College.
Panel: "Vancouver's VR/AR Explosion"
Moderated by Nancy Basi, Executive Director Media + Entertainment at Vancouver Economic Commission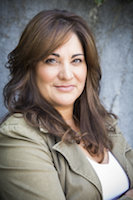 As Executive Director of Media + Entertainment for the Vancouver Economic Commission, Nancy works strategically to grow and support the digital entertainment and interactive industry ecosystem for the City of Vancouver and regional areas. Included in her portfolio are VFX and animation, post production, games, esports and virtual/ augmented reality. Additionally, Nancy promotes the City of Vancouver as a world-class destination for trade and investment and a city where industry talent can thrive in the screen-based entertainment sector. With her move to VEC, Nancy brought with her, 20 years of experience in the film, television and commercial industry in both physical production, visual effects and animation.
Angela Robert CEO at Conquer Experience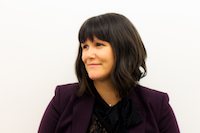 Angela co-founded the Conquer Experience with a vision to transform the way people work by delivering education as an experience. She believes that workplaces can be safer for employees and customers by tapping into Corporate Training opportunities. She leads with effervescent passion and inimitable style – driving an unusual combination of innovation and process efficiency. Her platform PeriopSim is an iPad and a Virtual Reality app that uses simulation training to teach perioperative nurses unfamiliar procedures. PeriopSim has been developed in close collaboration with surgeons, nurses, educators and neuroscientists to ensure accuracy and realistic learning outcomes.

Prior to the acquisition of Conquer Mobile's Mobile Application Services Division, Angela led the team to be the leader in Vancouver in delivering Enterprise Mobile Application Solutions with over 100 projects in various sectors. Angela established her credentials as a software engineer at Scotiabank, IBM and Electronic Arts (EA). At EA she worked on more than 20 AAA console sports simulation video game titles in five years and was the Front End, Progression and Gameplay Development Director for award winning games Skate™ and Skate 2™.

She is an active voice in many trade associations including SSIH, BCTech, BC Technology Supercluster and Surrey's Health and Technology District which is part of Innovation Boulevard.
Dan Burgar President at VR/AR Association Vancouver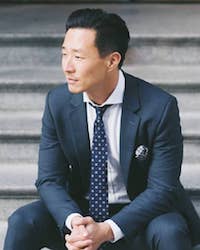 Dan is the President of The VR/AR Association Vancouver and BC, an international organization designed to foster collaboration between innovative companies and people in the virtual reality, mixed reality and augmented reality ecosystem that accelerates growth, fosters research and education, helps develop industry standards, connects member organizations and promotes the services of member companies. His team has helped Vancouver become a global leader in VR/AR and a top hub.
He also leads Communications for a top surgical simulation company Precision OS and is a consultant for a number of leading organizations. In the past he led Business Development and Partnerships at Archiact and helped them grow into one of the worlds largest dedicated VR/MR content & strategy studio.
Dan focuses on collaborating with companies to understand VR/AR and Mixed Reality technologies and to develop strategies for companies to roadmap for the future of computing and my mission has been to continually advancing immersive technology as a productive tool that will change the world.
Dan was featured in Forbes, Breakfast TV, BIV (Business In Vancouver), Roundhouse Radio, The Georgia Straight, BC Tech, BetaKit and has spoken at SXSW Interactive 2017 (Austin, TX), Cambridge House: Extraordinary Future Conference, VR Days and DGC Dubai. Dan is also a contributing writer for the VR Scout, VR Focus, BC Business and DailyHive. He was listed as BIV's BC's Top Forty Under 40 for 2018.
Marco DeMiroz, Co-founder and General Partner The Venture Fund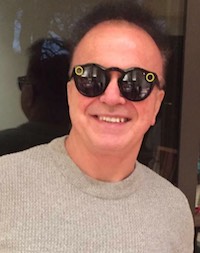 Marco is the co-founder and a general partner of The Venture Reality Fund, leading early stage venture fund focusing on AI and XR innovations. He has extensive experience in executive roles with leading technology companies and in global investments. Previously he was with Evolution Media Capital (Evolution), an investment fund under TPG Capital. Marco is on the Board of several portfolio companies while actively advises numerous media and technology startups in the Ai and XR sectors and has been collaborating with the Women in XR ("WXR") Fund.

Prior to joining Evolution, he was president and chief executive officer of the leading mobile game studio, PlayFirst, which he sold to Glu Mobile (NASDAQ: GLUU) in 2014. Marco currently serves on the Boards of the Fund's portfolio companies Apprentice.io, Phiar, and Virtualitics.

Marco holds a Master of Business Administration from Carnegie Mellon University; a postgraduate Engineer degree in aeronautics and astronautics from Stanford University; a Master's degree in mechanical engineering from San Jose State University; and a Bachelor's degree in mechanical engineering from the United States Naval Postgraduate School. His postgraduate studies at Stanford and research at NASA/Ames focused on parametric modeling and digital control of helicopters, drones, and robotics.
Ryan Chapman, CEO at Motive.io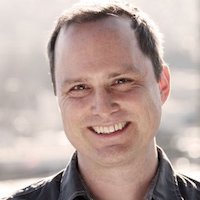 Ryan is a software engineer and start-up executive with a passion for building technology that empowers people to create. Ryan is the CEO and Co-Founder of Motive.io, a software company developing tools that allow organizations to embrace the XR revolution affordably and at scale. Motive's patented authoring platform puts the power to create AR & VR experiences in the hands of learning designers and content creators, giving organizations all the tools they need to take full advantage of AR and VR.
Prior to Motive.io, Ryan was the President of RocketChicken Interactive. RocketChicken Interactive was a pioneer in location-based augmented reality games with their hit 2011 iPhone game, CodeRunner. Ryan has over 20 years of experience in software development with stops at Microsoft, TiVo, and a number of start-ups. Ryan holds a BASc in Engineering Physics and a MSc in Computer Science from the University of British Columbia.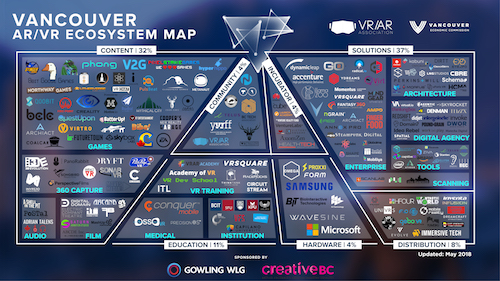 Event Partners: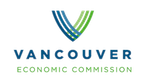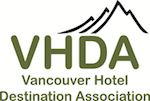 Tourism Vancouver is a destination marketing organization and business association representing approximately 1,000 members in tourism and related industries/activities. Our purpose is to effectively market Metro Vancouver as a destination for leisure, meeting and event travelers. Our goals are to attract visitors to the region, encourage them to stay longer and ensure they return.
The global VR/AR Association reaches 55 countries arounnd the global and it supports the growth of the VR/AR ecosystem. VRARA Vancouver is dedicated to supporting and strengthening BC's position as a global leader in immersive technology and to elevate t. Fnd the VRARA Vancouver on Twitter, Facebook, and Instagram.
Creative BC brings a strategic and integrated approach to the growth and development of the province's creative industries. They provide professional expertise and business support to strengthen BC's motion picture, interactive digital, music and publishing sectors. Our programs, services and investments act as a catalyst to help these sectors realize their economic and creative potential and to contribute to the future prosperity of our province.
The Vancouver Economic Commission (VEC) works to position Vancouver as a globally recognised city for innovative, creative and sustainable business.
Vancouver Hotels Destination Association
The objective of the VHDA is to enhance Vancouver's destination awareness and increase overnight hotel stays, ensuring long-term growth and prosperity. The VHDA is made up of a group of 38 downtown Vancouver hotels who contribute to the Vancouver Destination Marketing Fund. The VHDA invests in initiatives aimed at ensuring the continued long-term growth and prosperity of Vancouver, creating value for all partners in the tourism sector