Description
Join us for a day of professional development sessions and networking! Attend session tracks targeted to various career levels and network with fellow STEM professionals. Join us for a HH after at Badger Hill Brewing just down the street!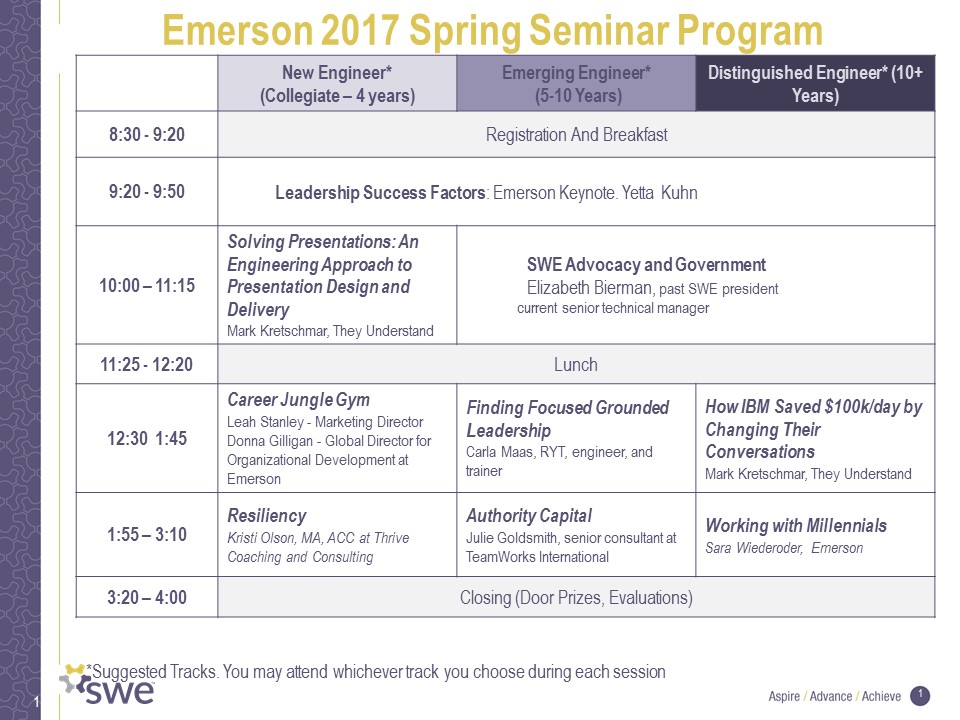 Getting to the event:
1. Prework: Watch this 7 minute safety video. It's required for entrance into Emerson.
2. Clothing: No open-toed shoes are allowed. Please wear closed toe shoes for safety.
3. Parking on March 25:
Please park in the Visitor Lot and enter through the Main Entrance.